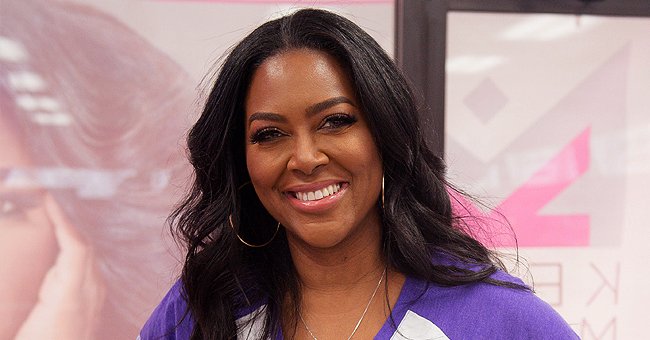 Getty Images
Check Out This Adorable Picture of Kenya Moore's Daughter Brooklyn Resting on Her Shoulder
Kenya Moore has posted an adorable photo of her daughter Brooklyn asleep on her shoulder. Check it out now.
Kenya Moore's daughter Brooklyn is the definition of adorable in the latest photo shared by the proud mother to her Instagram page.
Moore posted the cute snap showing Brooklyn sleeping on her shoulder, and her fans are in love with the tiny tot, with one calling her a doll.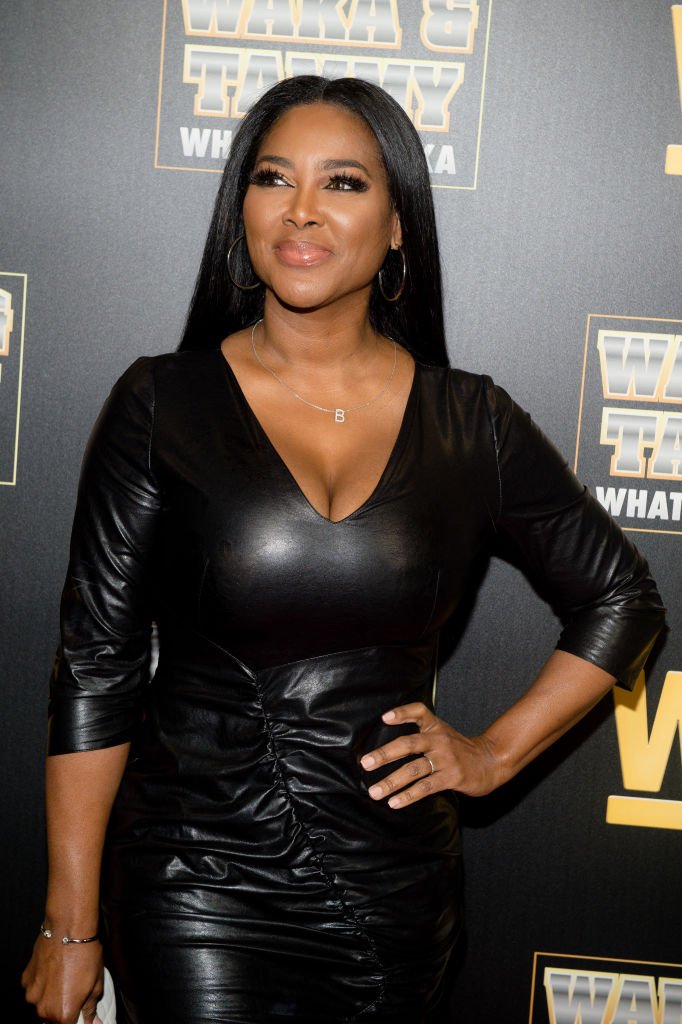 Kenya Moore attends the WeTV "Waka & Tammy: What The Flocka" premiere on March 10, 2020 | Photo: Getty Images
The picture in which the "Real Housewives of Atlanta" star captioned "Happy Saturday" is one of many that she has been sharing as she spends more time with her daughter during the quarantine.
Recently, Moore revealed that she was considering giving up her daughter's full-time nanny as she loved the extra time she had. She said:
"I really enjoyed bonding with Brooklyn and seeing every moment, and I've gotten our routine down. It's been really amazing; I don't want to give her up."
Moore added that her personality was on full display, describing her daughter as demanding but also very sweet, adding that she knew how to charm people.
Brooklyn has already landed her first modeling job after she became the face of her mother's "Kenya Moore Haircare" campaign.
The star was forced to give birth via an emergency Cesarean section.
Moore, who shares her daughter with Marc Daly revealed that she had a very difficult pregnancy and was diagnosed with pre-eclampsia.
After adding 17lbs in a week, the star was forced to give birth via an emergency Cesarean section, only 12 hours after being admitted into the hospital. She said:
"Everything that could have gone wrong did. They couldn't get the baby out. There were all these complications and they knew if they cut into a fibroid, I could potentially bleed out and die."
She called Brooklyn her miracle baby after conceiving her through IVF and getting through the terrifying birthing process.
Moore revealed that every time they went to the doctors for a check-up they held their breath as they had experienced many scares along the way.
Now Moore is helping other families have children by sponsoring a grant through the "Baby Quest Foundation."
The money will provide financial assistance to families in Detroit who need help paying for assisted conception that includes IVF or surrogacy.
Please fill in your e-mail so we can share with you our top stories!