instagram.com/justinbieber
See How Justin Bieber and Wife Hailey Baldwin Showed off Their Love on Instagram in a Sweet Video
Justin Bieber showed off his romantic side, slow-dancing with his wife Hailey and planting her lips with a passionate kiss. The 26-year-old singer's sweet gesture was the latest update he shared on social media.
Justin Bieber, who has 144 million Instagram followers, posted on his Instagram story his sweet dance while embracing Hailey, 23. The young couple danced to a song by Pink Sweat$ titled "17."
Hailey donned pink sweatpants while Justin wore a blue shirt. Impressed by the song's incredible beats, Justin urged his followers to listen to all of the singer's tracks.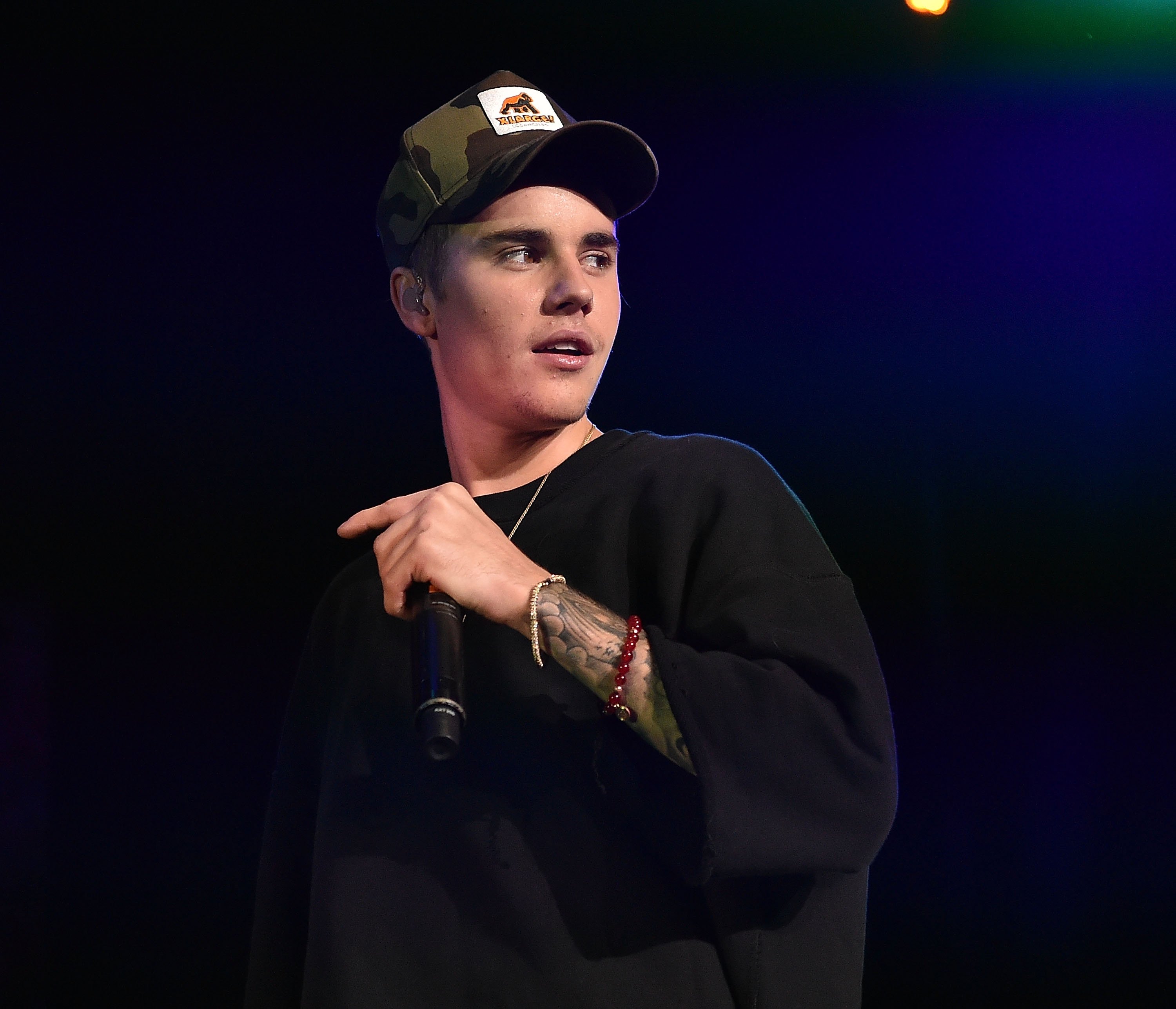 Music superstar Justin Bieber during his 2015 Atlanta performance in Georgia. | Photo: Getty Images
The latest virtual affection posted by the "Yummy" singer shows that he and Hailey have been spending a lot of quality time together. The lovely couple has yet to start a family.
Nearly two years as a married couple, Hailey learned about Justin's struggle with mental health. The singer, who battles with depression, has become more open to his wife, whom he considers his main support system.
Though Justin had a high-profile relationship with Selena Gomez, he did not stop checking on Hailey.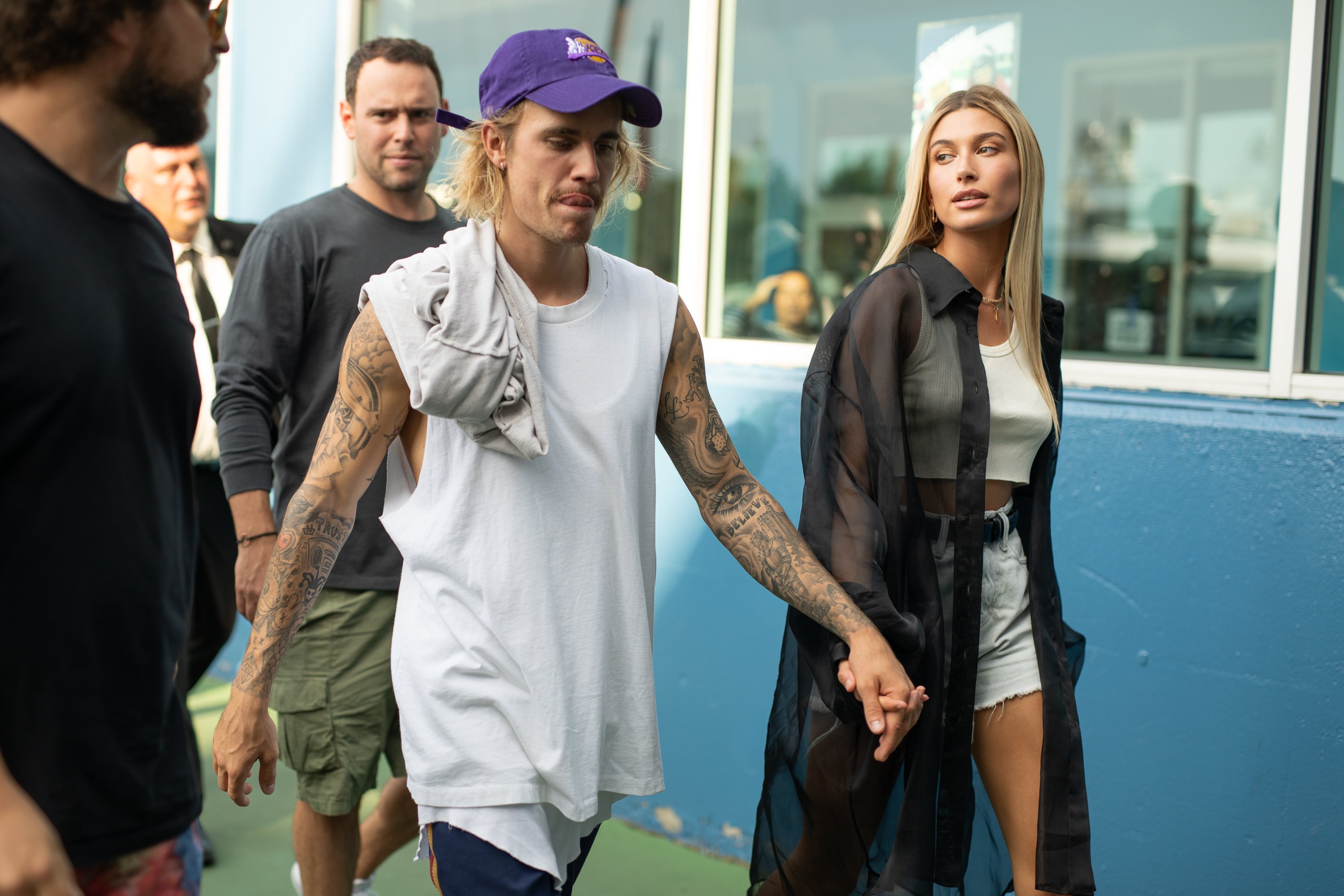 Justin Bieber and model-wife Hailey Bieber walking on the street while holding hands. | Photo: Getty Images
Justin and Hailey's relationship goes all the way back to 2009 when the IMG model was a fan of the singer. The two were initially introduced by Hailey's father, actor Stephen Baldwin.
As reported by US Magazine, a Vine video showing the first time the couple, who were still teenagers, met each other. Justin gave a handshake to Hailey, who responded with a hair flip - a move that marked her interest in the singer.
Dating rumors stalked the "What Do You Mean" singer. He was rumored to have hooked-up with reality star Kourtney Kardashian which he denied. In 2015, he was found displaying his affection for Hailey publicly during New Year's Eve.
With controversy surrounding him, Justin became candid about his real status with Hailey in 2016. He said he did not want to rush things as he did not want to hurt her.
Though Justin had a high-profile relationship with Selena Gomez, he did not stop checking on Hailey. The model was also linked to singer Shawn Mendes until the latter revealed in 2017 that their relationship was platonic.
After Justin broke-up with Gomez, he was reunited with Hailey in 2018. The "Intentions" singer proposed to Hailey and then tied the knot in September of the same year.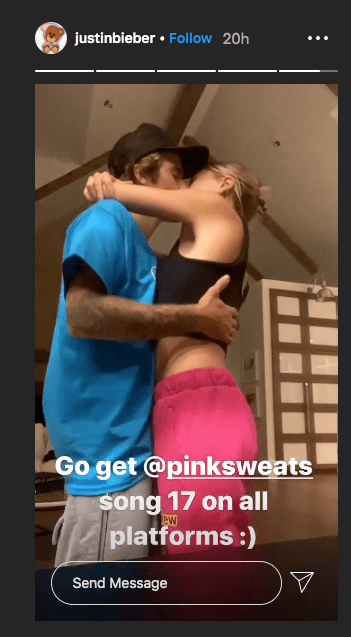 Justin Bieber shares an intimate moment with his wife, Hailey, while slowly dancing to Pink Sweat$ track "17." | Photo: Instagram story/ instagram.com/justinbieber
After their marriage, the couple went through a joint baptism as Christians. Justin recently shared pictures of their recent activity on Instagram.
Hailey was being immersed in the water together with her husband. It was the couple's way of expressing their commitment to the Christian faith.
Justin said that the baptism was one of the most special moments in his life. The event was witnessed by their friends and family.
Meanwhile, with the recent rift between Kim Kardashian and husband Kanye West, Justin gave the latter a hug when they visited him in Cody, Wyoming. Justin has established a longtime friendship with the 43-year-old rapper.
Kanye, who suffers from bipolar disorder, had a recent episode. Justin gave his support to the rapper through the latter's mental health struggles.
Please fill in your e-mail so we can share with you our top stories!