Mathew Knowles Has 2 More Kids Besides Beyoncé and Solange — Facts about All His Children
Mathew Knowles is the father of singing sensations Beyoncé and Solange Knowles, and two more children few know about.
Mathew Knowles is the father of two of music greatest icons: Beyoncé and Solange Knowles. Mathew shares his beautiful talented girls with ex-wife Tina Knowles, whom he divorced in 2011.
Mathew has two more children from other relationships, Koi Knowles, 10, born before his divorce from Tina, and Nixon Knowles, also 10 -- from yet another relationship.
Not long after the divorce and the revelation of the serial infidelities and their outcome, Beyoncé fired Mathew as her manager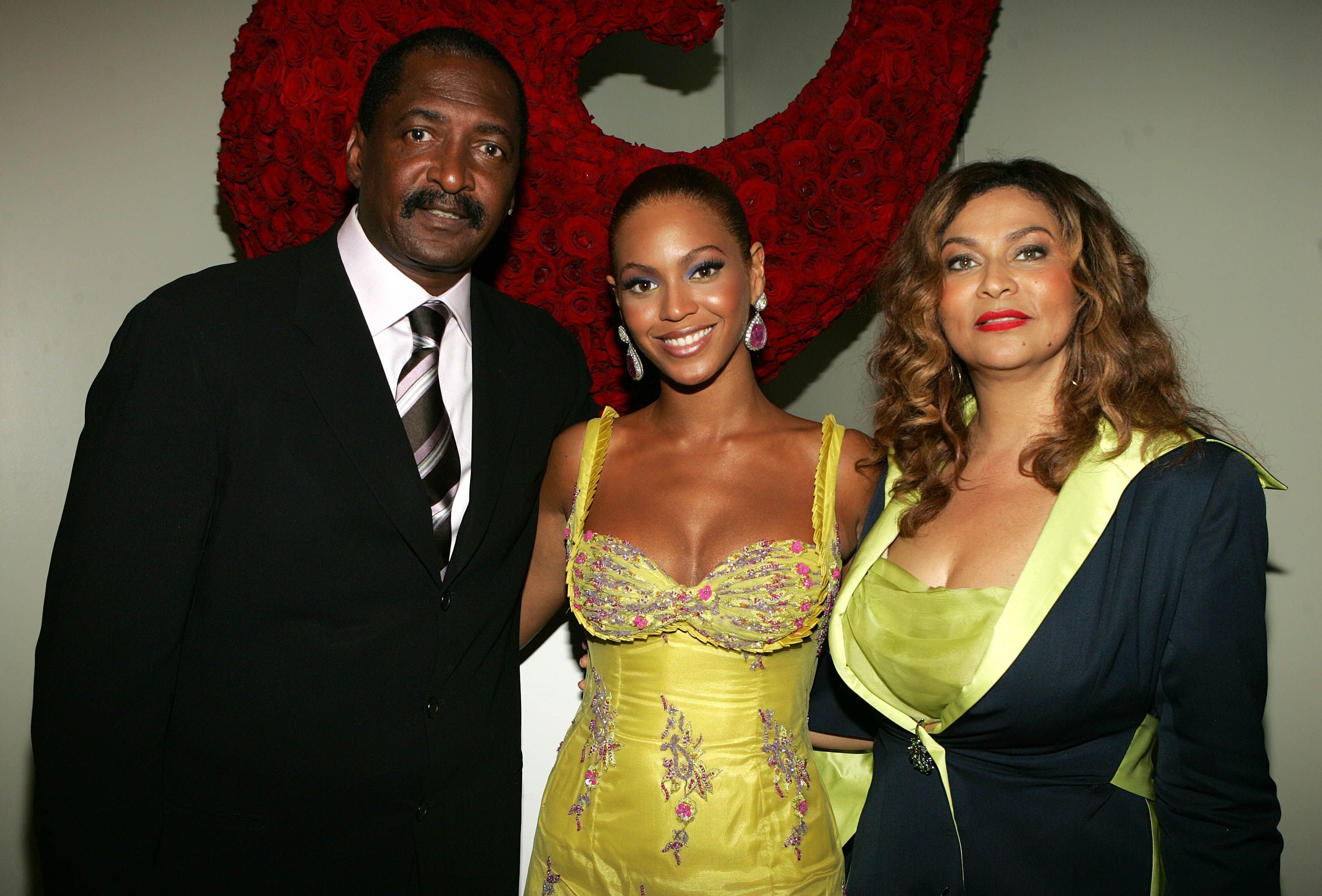 FATHER TO THE STARS
Mathew's two oldest children, Beyoncé, 38, and Solange, 34, are massively talented singers/ songwriters who regularly top charts all over the world. 
Mathew launched Beyoncé to superstardom as the manager of the girl group she formed with  Kelly Rowland, and Michelle Williams, Destiny's Child. Baby sister Solange starred initially as a backup dancer but ended up forging her own massive career as a singer.
MAGIC GENES
Beautiful, intelligent, and talented, Solange and Beyoncé seem to have hit the genetic jackpot with mom Tina, and dad Mathew. The couple married in 1980 and were granted a divorce in 2011, although Tina had previously filed for a divorce in 2009.
She dropped the suit, only to refile in 2010, coincidentally -- or not -- the year both Mathew's other children were born. Not long after the divorce and the revelation of the serial infidelities and their outcome, Beyoncé fired Mathew as her manager, amid claims that he had been embezzling.
MATHEW KNOWLES WELCOMES SON NIXON
In February 2010, Mathew welcomed son Nixon with Canadian actress Alexsandra Wright, with whom he admitted to having an affair that started with a working relationship that quickly became more intimate.
After a paternity test, Mathew acknowledged the paternity of Nixon. The event ended his marriage to Tina, but Wrightcomplained that Mathew had no contact with their son, and did not comply with the mandated child support. She stated in 2014, concerning her son's famous half-sister:
"I don't expect Beyoncé to take accountability. It's not her problem. It's not her situation."
ANOTHER AFFAIR, ANOTHER CHILD
2009 was a busy one for Mathew, as it was later revealed. While he was having an affair with Wright, he was doing her wrong. Just four months after Nixon's birth, dancer TaQoya Branscomb welcomed daughter Koi -- who was also Mathew's child.
The music producer had romanced the dancer, then left her high and dry when she announced her pregnancy. Branscomb revealed that Mathew had made her feel that she was the love of his life, but despite the pain of his abandonment, she has no regrets. She said:
"Yes, I slept with a married man and it was the wrong thing to do, but I have a beautiful daughter that came out of the situation."
Like Wright, Branscomb was forced to take to the courts to have Mathew acknowledge her daughter, Koi, whom DNA tests have proved without a doubt to be his. Now a successful real estate agent, Branscomb hopes Koi will be welcomed into the Knowles family. She said:
"In regards to family visitation, I am always open to her to having a relationship with her father and all her extended family members. Whether or not that happens, Koi will be just fine."
MATHEW KNOWLES ACCUSED
Both Branscomb and Wright have accused Mathew of being a "deadbeat dad," and showing no interest in his younger children. After being fired by Beyoncé, Mathew requested that the judge reduce the child support he was obliged to pay for Nixon from $12,000 to $2,500 a month. 
This week I was honored to be featured in People Magazine @people to discuss my fight with Male Chest Cancer! I'm taking the initiative to raise awareness in the Black Community about health and wellness.

You can check out the complete interview here:https://t.co/hua1U5F86K pic.twitter.com/J6k6r6elpP

— Mathew Knowles (@MathewKnowles) June 26, 2020
Wright has claimed that as a result, she has been forced to ask for assistance, so she could support her son. She alleges that Mathew suggested that she give up her son to Beyoncé and Jay Z to raise alongside their own children, Blue Ivy, 8, and Sir and Rumi, 3.
I can only say with tremendous gratitude as a father, of how proud I am of what could be the greatest professional moment for Beyoncé.

Watch "Black Is King" today on Disney+!#mathewknowles #musicworld #beyoncé #beyonce #blackisking #legacy #disneyplus pic.twitter.com/8JUrusLOAM

— Mathew Knowles (@MathewKnowles) August 1, 2020
Two years after his divorce from Tina, Mathew married former model Gena Avery, a wedding neither Solange nor Beyoncé attended, but the couple have no children.
In October 2019, Mathew was diagnosed with breast cancer, and his ex-wife Tina, and his daughters Solange and Beyoncé showed concern for his wellbeing.
Beyoncé has revealed that despite their professional differences, she loves her Mathew, who is a doting grandfather to his 4 grandchildren.