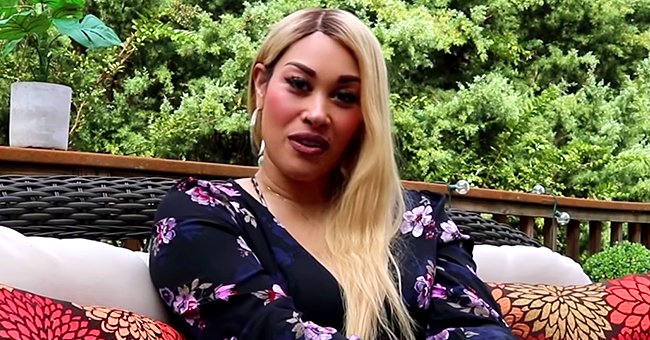 Youtube/FreddyO
Keke Wyatt Addresses Pregnancy Rumors Months after Giving Birth – Watch Her Tell-All Video

Keke Wyatt is addressing those pregnancy rumors in a new tell-all video. Here is what she has to say about it all.
Keke Wyatt has had enough of the pregnancy rumors and she is addressing them in a new tell-all video shared onto her Instagram page.
After a video showing Wyatt performing with Jennifer Hudson circulated online, a small wardrobe malfunction caused her stomach to poke out a little, leading to speculation that she is pregnant.
The singer who welcomed her son Ke'Riah Darling with her husband Zackariah Darring in January, shared the video to let everyone know that she was definitely not pregnant.
In the clip, Wyatt started by saying that although she did not feel like she had to address the rumors, she was going to as people were spreading lies. She said:
"Why in God's creation would I give birth to another child? Or even think about getting pregnant with a child and my body isn't even healed. Your body needs a whole year to heal."
Wyatt said that her weight gain had been because of quarantine and being happy, adding that a little weight did not mean that she was expecting another child.
In the background, someone took offense to the star calling her stomach round and Wyatt eventually stood up to show off her flat stomach as further proof.
Wyatt revealed that Ford had asked for a divorce while she was eight months pregnant.
Wyatt, who has ten children, is not shy when it comes to announcing that she is pregnant. When letting fans know that she was expecting her youngest, she took to her social media to let her fans know.
In the post, the star lay in a bathtub filled with rose petals as she lovingly cradled her stomach. Wyatt captioned the picture:
"My husband Zackariah Darring and I are so happy to announce that we are expecting our new bundle of joy! We are excited to welcome the 10th addition to our beautiful family"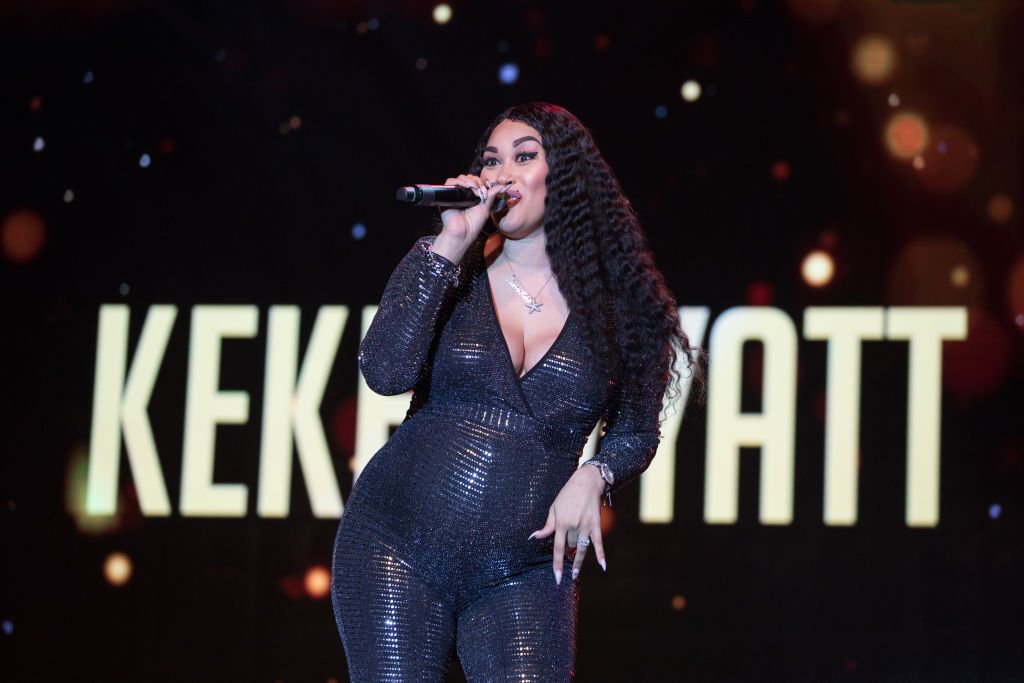 Keke Wyatt performs at the 'Keep the Promise' 2019 World AIDS Day Concert | Photo: Getty Images
The "Marriage Boot Camp: Reality Stars" alum has nine other children with her ex-husbands - six with Rahman Morton and three with Michael Ford.
In 2017, Wyatt revealed that Ford had asked for a divorce while she was eight months pregnant with their child, allegedly as she was "an emotional wreck."
The reality star shared a video where she revealed that Ford was already seeing other women and telling them that the pair were getting a divorce.
After their messy split, Wyatt claimed that her ex's mistress had been a friend of hers and even said that she looked like she "played in the movie 'Gremlins.'"
Please fill in your e-mail so we can share with you our top stories!