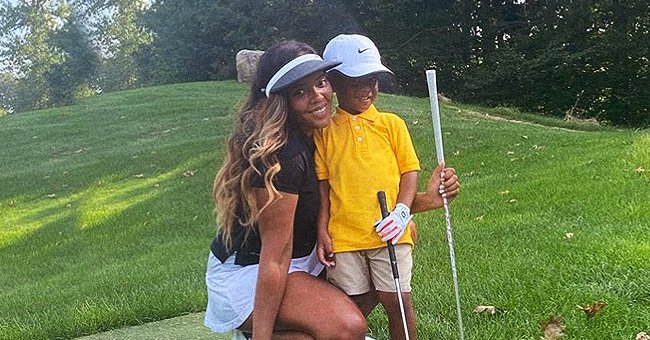 Instagram/angelasimmons
Angela Simmons Proudly Shares Pictures from Son Sutton's First Day of Golf Lessons
Angela Simmons' son has started golf lessons and the proud mother has shared photos from his first day. Check them out now.
Angela Simmon's son has started golf lessons and his mother shared some special family photos of his first day.
In one post, Simmons shared two photos of the pair as they posed on the green, with her son Sutton wearing a yellow t-shirt and white cap.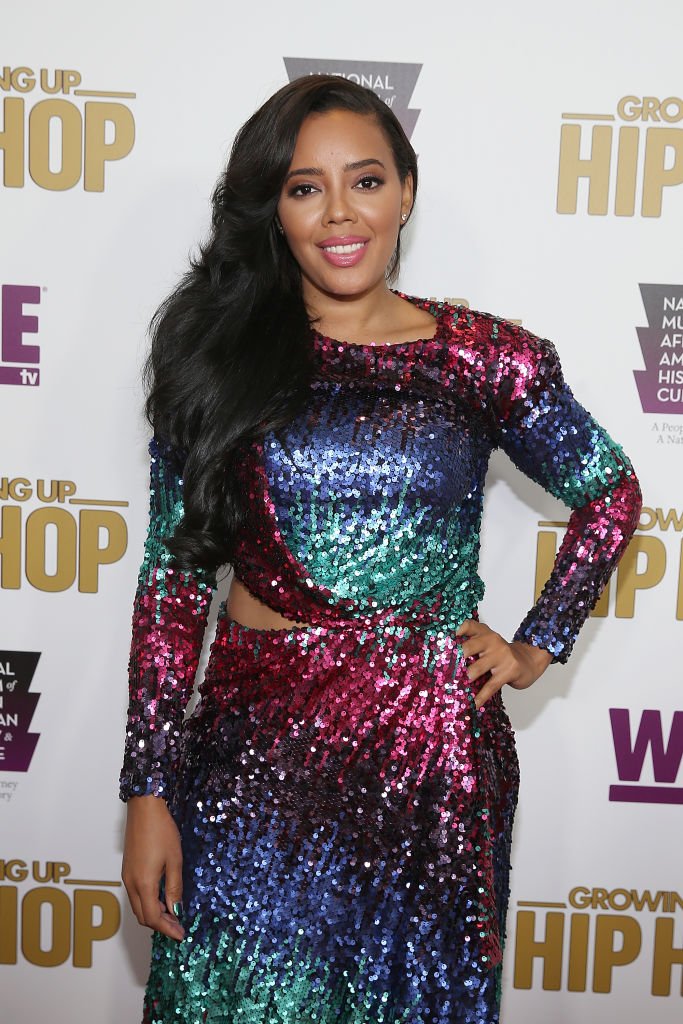 Angela Simmons attends WeTV's celebration of "Growing Up Hip Hop" Season 3 | Photo: Getty Images
Simmons also shared an adorable video of her son taking his first swing with the assistance of a trainer and he looks like he was having a blast.
In the video, you hear the proud mother cheering for Sutton after he hit the ball and the budding golf player seemed very pleased with himself, saying:
"I did it and it went there. Mine is a lot of power."
Simmons shares her son with Sutton Tennyson who was killed in November 2018 after being gunned down at home in Atlanta.
The pair had been engaged but less than a year before the tragedy, the couple called off their engagement.
The reality star also said that she would be open to dating.
During an episode of "Growing Up Hip Hop," Simmons opened up about the incident, including having to tell her son that his father was dead.
She revealed that she was forced to explain what had happened after her son thought he had seen his father in a car that was similar to what he drove. She said:
"This is the first time i'm having to explain it to him, which is, like super sad, because he's three. How do you explain to a three-year-old that they're never going to see them again?"
Since them, Simmons, who has been tied to her "Growing Up Hip-Hop" castmember Romeo Miller, has said that she is open to dating after the quarantine, as long as the men do not bring any drama.
Earlier this year the reality star also said that she would be open to dating a White man, saying that if it made sense for her life, then she would be willing to.
Till then, however, she has been staying at home with her son and the single mother has admitted that it was a little tiring.
The star shared an adorable photo of herself with her son in the car and from her face, she looks like she was ready for the break with Simmons captioning it, "pray for single parents."
Please fill in your e-mail so we can share with you our top stories!