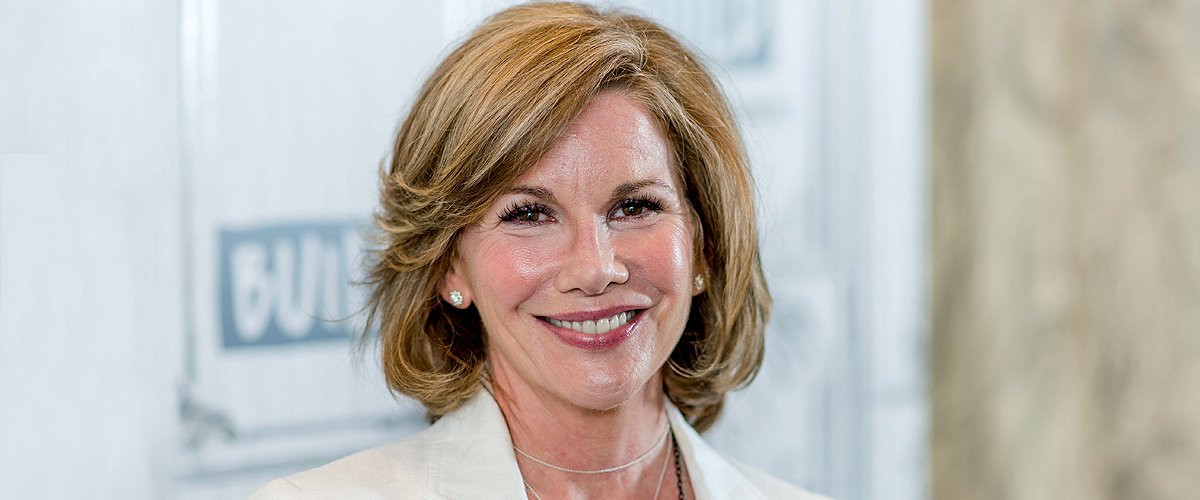 Getty Images
Melissa Gilbert Has a Really Talented Family Including a Grandad Who Wrote 'The Honeymooners'

Actress Melissa Gilbert, also known as Laura Ingalls in "Little House on the Prairie," was adopted shortly after she was born. Her adoptive family is full of talented people.
Born in May 1964, Melissa Gilbert has been involved in the entertainment industry since she was only a child, taking acting gigs on "The Dean Martin Show," "The Love Boat," and "Little House on the Prairie."
[Melissa's grandad] was nominated for a Primetime Emmy Award.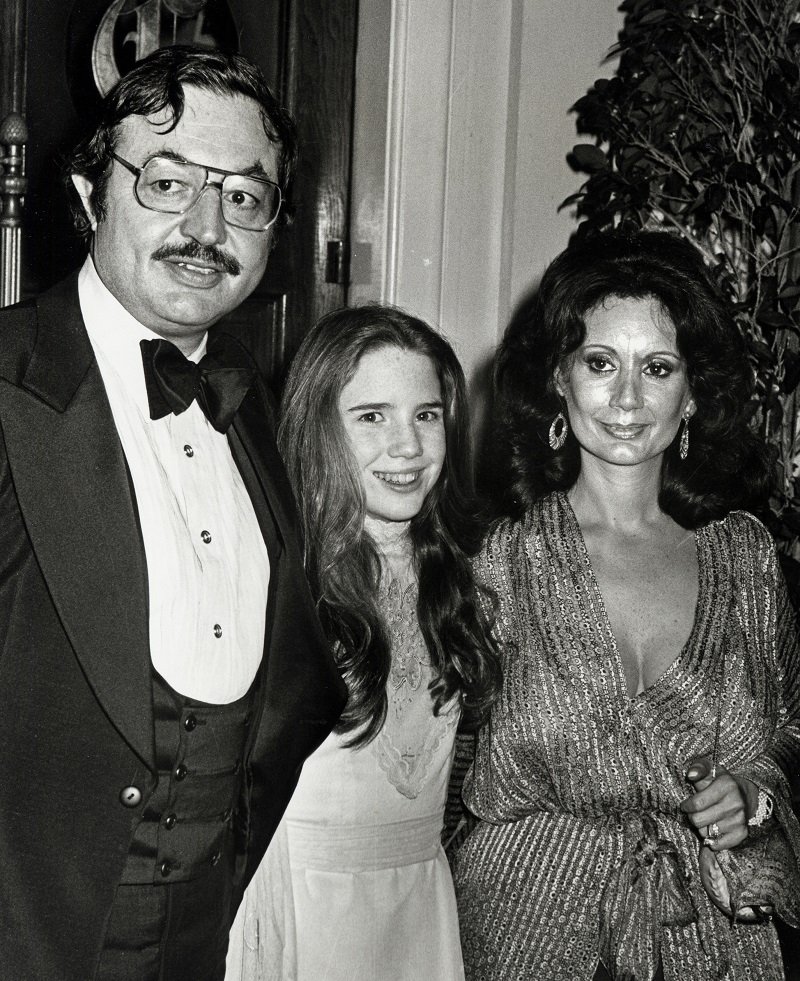 Paul Gilbert, Melissa Gilbert and Barbara Crane circa February 1978 | Photo: Getty Images
MELISSA GILBERT'S TALENTED FAMILY
Her siblings, Jonathan and Sara Gilbert, also appeared in "Little House on the Prairie." Nowadays, Jonathan works as a stockbroker (he left acting around 1984) and Sara is one of the main stars of "The Conners" and creator of "The Talk."
Jonathan and Melissa's immersion in Hollywood was probably the result of growing up in a family full of artists, including their dad, Paul Gilbert. It is important to point out that even though Paul was not Sara's biological dad and that he passed away only one year after she was born, she took his last name.
Speaking of Paul, Melissa shared some details about her late dad during a 2011 interview for the Archive of American Television. She explained that Paul worked as an aerialist with a family circus in Buenos Aires, Argentina.
After falling from a trapeze, he joined the Army and learned to play several instruments, which ultimately made him become a singer, dancer, and actor. Between 1954 and 1966, Paul Gilbert worked in a few films, including "You Can't Run Away from It," "3 Nuts in Search of a Bolt," and "Cat Ballou."
PAUL GILBERT'S DEATH
In the years prior to his passing, Paul worked as a stand-up comedian and musician. Sadly, in February 1976, Paul died. At the time, Melissa was only 11 years old, and she and Jonathan were told that he had a stroke while sleeping and passed away.
Years later, after hiring a detective, she learned what really happened to Paul. Since he was a World War II veteran, he suffered "uncontrolled" and "excruciating pain." After threatening suicide, he eventually did end his life.
Melissa Gilbert's mother, Barbara Crane, was also an actress in her 20s. According to Melissa, her mother's career was "short-lived but illustrious," as she appeared in a few movies by Jerry Lewis and Roger Corman.
Barbara's father was none other than Harry Crane, a comedy writer best known for creating "The Honeymooners" and "Gleason: He's the Greatest."
HARRY CRANE, MELISSA'S GRANDFATHER
Harry, who passed away on September 13, 1999, due to cancer, used to write everything from screenplays, TV shows, and specials, to comedy acts for stars as famous as Frank Sinatra, Eddie Fisher, Dean Martin, and Jerry Lewis.
Before becoming such a talented writer, he used to be a stand-up comedian himself. Eventually, he was hired by MGM and attracted a lot of attention thanks to "Air Raid Wardens" and "Lost in Harem."
In the following years, he wrote for "The Harvey Girls," "Song of the Thin Man," and "Take Me Out to the Ball Game." In 1967, he was nominated for a Primetime Emmy Award for Outstanding Writing Achievement in Variety for "The Dean Martin Show."
Talking to the Archive of American Television, Melissa explained that many of the comic legends who Harry used to work with would come to his birthday parties, and there, she would listen to incredible stories they used to tell about Harry.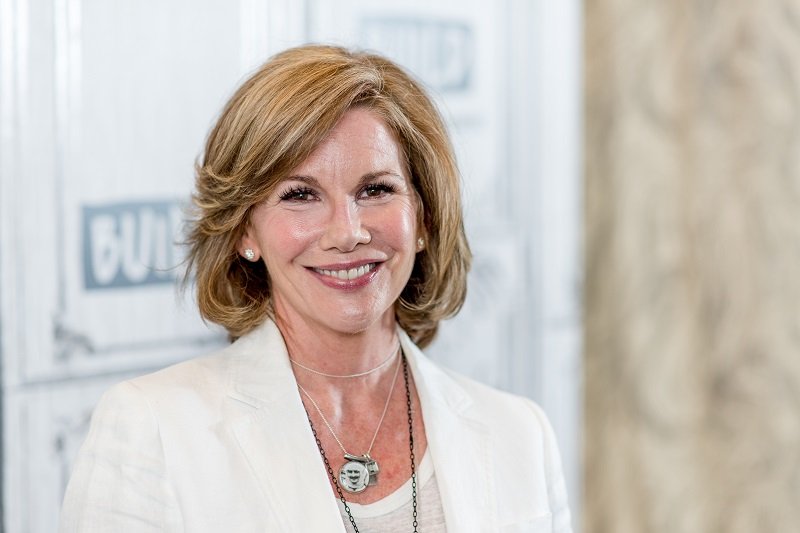 Melissa Gilbert on August 14, 2017 in New York City | Photo: Getty Images
Although they all were quite famous at the time, she didn't know that they were celebrities. The first time Melissa realized that her grandfather was really influential was when she went to the Movie and TV section of the Smithsonian Museum. She explained:
"There's a poster for an Abbott and Costello movie called 'Lost in a Harem' that I happen to have loved […], and it was written by my grandfather."
Melissa Gilbert's grandmother, on the other hand, was Julia Grandes Crane. She was an artist, dancer, model, and Miss Brooklyn contest winner.
She and Harry married in 1934, and in 1958, after 24 years of marriage and two children together, they parted ways. Sadly, Julia passed away on April 7, 2018, at her Los Angeles home. She was 101 years old.
At the moment, Melissa is 56 years old and still involved in the entertainment industry. The last project she worked on was "When We Last Spoke," released in 2019.
As per her love life, she is currently married to actor and director Timothy Busfield. Melissa Gilbert is also the proud mother of two children, Dakota Brinkman and Michael Boxleitner.
Please fill in your e-mail so we can share with you our top stories!