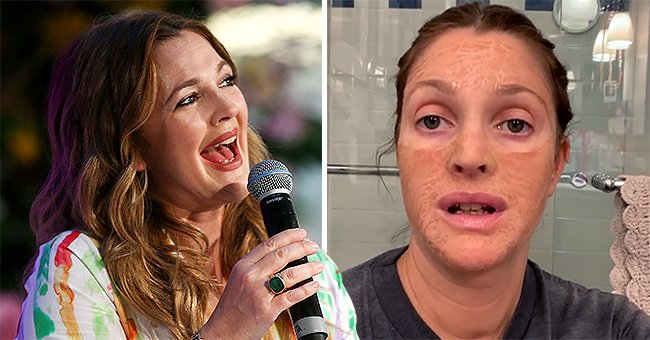 Getty Images | Instagram.com/drewbarrymore
Drew Barrymore Looks Unrecognizable as She Can Barely Move Her Lips While Wearing Face Mask

Drew Barrymore is trying out a new face cleansing product, but fans were amazed by the initial effects on the famous actress's skin. Barrymore shared a short video of herself wearing the product and then assured fans of its potency.
It's well into summertime in the U.S., and many celebrities are getting in the mood, while adhering to COVID-19 restrictions, of course.
One celeb who has definitely gotten her summer groove on is American actress, producer, model, and entrepreneur Drew Barrymore.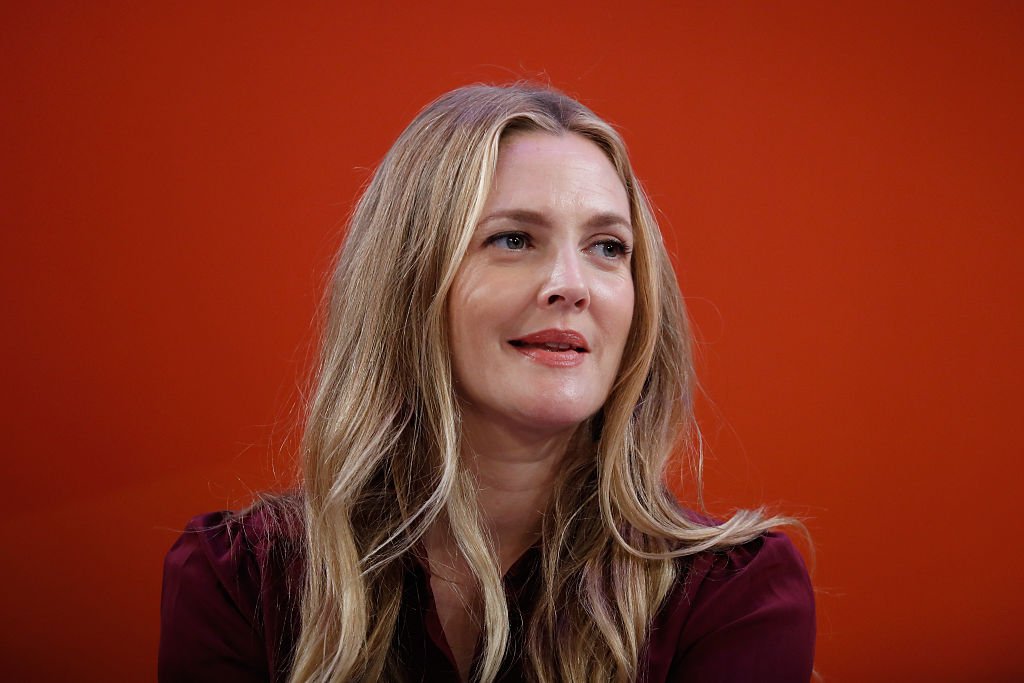 Drew Barrymore at the Building a Brand in a Mobile-First World panel on the Times Center Stage on September 27, 2016. | Photo: Getty Images
On Tuesday, Barrymore shared a video of herself sporting a peculiar worrisome look. The actress tried on a new face treatment product known as "Hanacure" and recorded its initial effects.
However, upon application of the product, Barrymore's famously flawless face started to crack, making the 45-year-old look a decade or two older. The model also had difficulty moving her lips as her whole face seemed to stiffen.
Nonetheless, Barrymore calmed the nerves of her 13.4 million Instagram followers by revealing that the treatment worked precisely as advertised, indicating that a beautiful "younger" skin was exposed after finishing the procedure by removing the mask. She then recommended the product in her caption:
"I swear by it! Slather one on, get tiiiigghht, and voila! A professional level treatment at home. Trust!"
Despite the actress' assurances, some fans expressed their reluctance to try out the product as they complained that the tightening — which leads to the cracks — might be too intense for them.
However, fans who had tried the product backed up Barrymore's claims, with some even thanking her for reminding them to order more.
Drew had been on her own since she was 14, and may reveal details in her new show.
Hanacure face masks, a brand from South Korea, has become a mainstay in the bathrooms of many celebrities in recent years. The product is especially known for its intense tightening and compression effect.
Even so, Barrymore would likely consider that discomfort a price worth paying as she attempts to get her skin in tip-top shape in anticipation of her upcoming daytime show.
"The Drew Barrymore Show," which features the beloved actress interviewing several personalities about numerous issues, is set to debut on September 14 this year.
Fans couldn't be more excited for the show to hit their screens, but to whet appetites further, Barrymore released a commercial featuring herself interviewing her childhood self from shortly after she rose to fame.
This, of course, sent fans wild with nostalgia and expectation of what they might get to see on the show — Barrymore had a troubled childhood with her mother and was eventually emancipated by courts at the age of fourteen. Drew had been on her own since she was 14, and may reveal details in her new show.
Revered actress Jennifer Aniston has shown support for Barrymore's upcoming show, and the host herself gave fans a peek inside her home library, in anticipation of her launch.
Please fill in your e-mail so we can share with you our top stories!