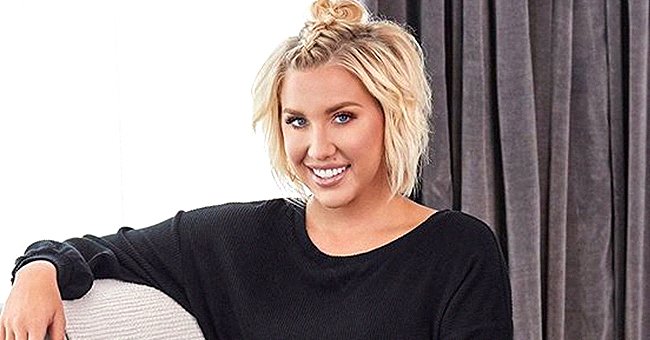 Instagram/savannahchrisley
Savannah Chrisley's Estranged Fiancé Nic Kerdiles Pens a Heartfelt Tribute on Her 23rd Birthday
Nic Kerdiles penned a touching tribute to celebrate the 23rd birthday of his former fiancée and reality star, Savannah Chrisley.
Nic Kerdiles didn't let the "break" that he and Savannah Chrisley are on stop him from making her feel special when she turned 23 on August 11.
To that end, the professional ice hockey forward posted a video of the two of them having a moment at a concert via his Instagram page.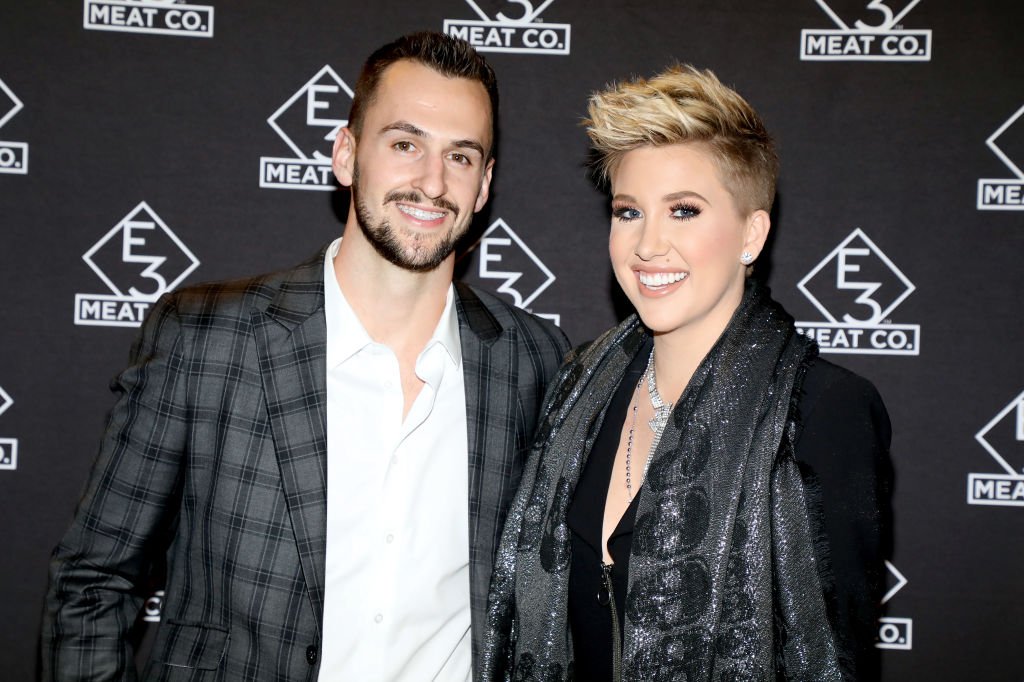 Nic Kerdiles and Savannah Chrisley at the grand opening of E3 Chophouse Nashville on November 20, 2019 | Photo: Getty Images
The sweet clip shows Chrisley looking meaningfully at Kerdiles as she sang along with the band. The couple soon leaned in for a kiss before Nic turned the camera towards the crowd. Through the caption, the 26-year-old said:
"Happy 23rd Birthday to the woman that has changed my life. I continue to thank God everyday for having put you in my life."
[Savannah Chrisley] explained that she and her man decided to "go back to dating."
Nic concluded the caption by asking for more moments like the one in the video and declaring that he is "so proud of the woman" that Savannah is.
The clip has already been watched over 170,000 times, with nearly 600 comments from his followers. This wouldn't be the first time that either party would go all out on a social media post.
Back in January 2018, Savannah called Nic the "kindest, funniest, loving, most selfless person" in an emotional Instagram post.
The reality star also appreciated her man for "putting a smile" on her face and respecting her "the way that all men should respect women."
Before the end of that year, Nic popped the question, and the couple had a plan to get married in May 2020. However, the wedding never happened, and Savannah soon disclosed that it had been put on hold.
The "Chrisley Knows Best" star explained that she and her man decided to "go back to dating." Savannah said that the decision came after she and Nic realized that they had rushed their relationship.
In a follow-up explanation, the then-22-year-old clarified that their break had nothing to do with infidelity. It just involved Nic going through career changes, and she was "coming into myself and my career."
In July, Chrisley admitted that even though she and Nic have had some "challenging conversations," she couldn't be happier about where they are. In addition to that, the couple has opted to go for separate therapy sessions instead of having joint meetings as a couple.
Please fill in your e-mail so we can share with you our top stories!