Getty Images
See Katie Holmes' Cryptic Post on Instagram That Left Fans Confused
Famous actress Katie Holmes shocks her fans and followers with a puzzling video on her Instagram, which appears to be a clip of a turtle getting eaten.
Katie Holmes is a well-accomplished actress with millions of fans that adore her. However, her recent post was extremely cryptic, leaving her over 2 million Instagram fanbase confused.
Holmes had posted a somewhat disturbing clip of a turtle swimming in the ocean on her Instagram captioned:
"Too cute ?"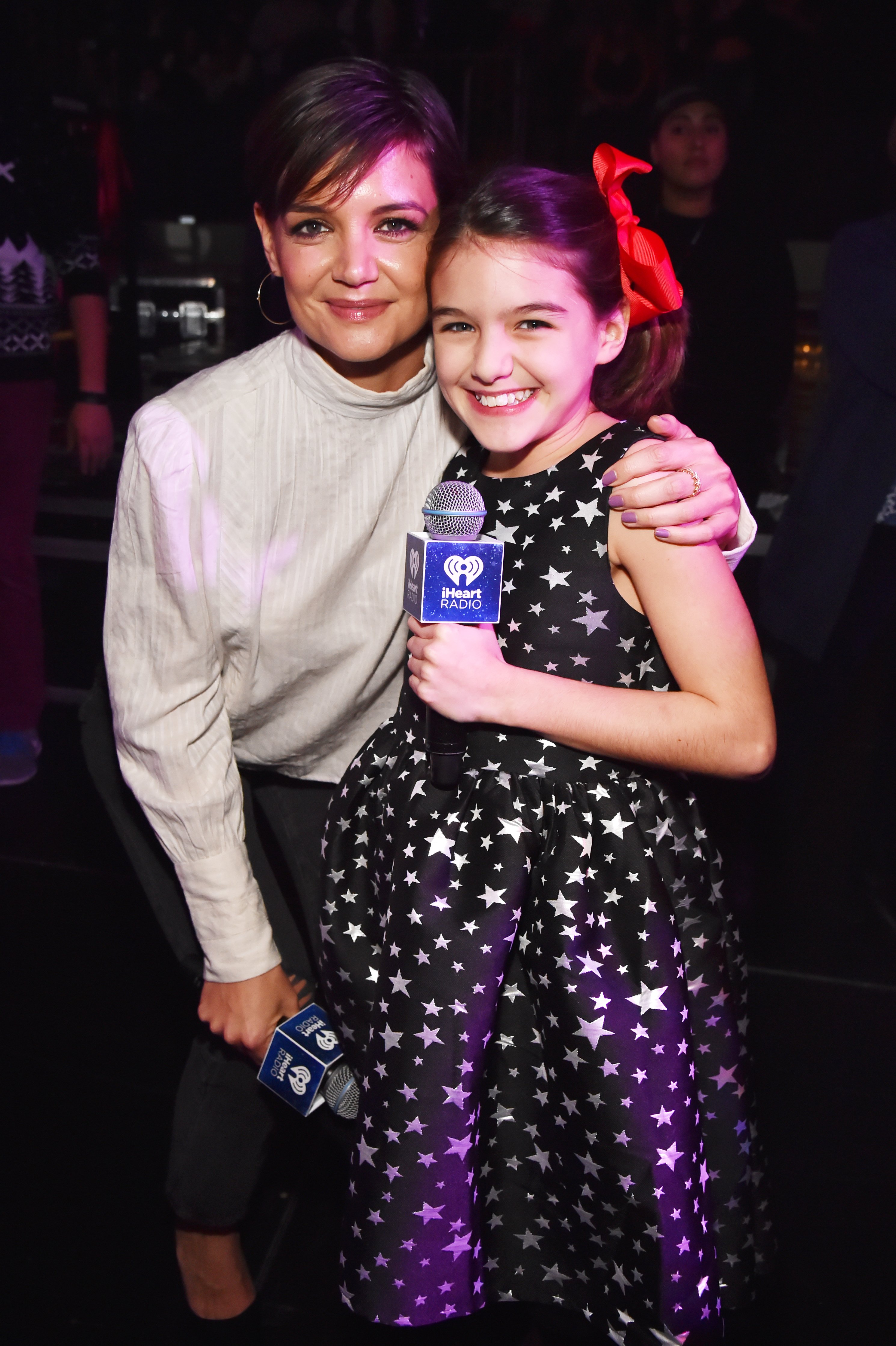 Katie Holmes and Suri Cruise attend the Z100's Jingle Ball 2017 on December 8, 2017. | Photo: Getty Images.
The video appeared pretty normal and even aesthetic at first glance, but as her followers paid closer attention, the entire scene seemed off.
The little turtle that was floating on the surface of the blue water bobbed up and down with the gentle waves until it suddenly disappeared.
A large dark shape was spotted swimming below where the little turtle had been moments ago, leading her already-confused fans to think that a larger sea animal had eaten the turtle.
Katie Holmes has had a habit of flashing a wow-factor in many things that she does, including her intriguing romantic life.
One user commented, describing the video of the turtle's unclear fate as possibly a larger animal's snack as sad, while another user asked, "Did that turtle just get eaten?"
Another heartbroken user asked if it was a shark that ate the cute turtle, adding to the hundreds of confusing comments already penned in the comments section.
Holmes's Instagram is usually a feed filled with eccentric bits and pieces of her life and the things that she is interested in, often appealing to her fans. However, this time, the turtle clip left them extremely puzzled and wondering what the actress found cute about the odd video.
Born on December 18, 1978, the Ohio-born Katie Holmes made it onto the big screen when she landed a role at her first audition ever, as Tibbets in the 1997 drama, "The Ice Storm."

Photo of an Instgram comment on Katie Holmes' Instagram page | Photo: Instagram / katieholmes212
After "The Ice Storm," Holmes' career pretty much took off. She landed a role in the teen drama series, "Dawson's Creek," and went on to take different diverse roles in all kinds of productions to avoid being typecast.
Her characters were so varied that she easily switched from an edgy wanna-be seductress in 2000's "Wonder Boys," to a punny slacker in the 2003 film, "Pieces of April."
In 2005, Holmes once again wowed her fans with what is still her biggest blockbuster to date, "Batman Begins." A long string of hit movies followed the now-41-year-old, and she has never looked back.
The actress has a habit of flashing the wow-factor in many things that she does, including her intriguing romantic life and her very public relationship with one of Hollywood's most influential actors, Tom Cruise.
Holmes got engaged to Cruise just 2 months after dating in June 2005 and welcomed their daughter, Suri, in April 2006. They tied the knot in November 2006 but sadly parted ways six years later..
Holmes might have shocked her fans with her puzzling video of a possible turtle death, but she still remains one of television's greatest sweethearts.
Please fill in your e-mail so we can share with you our top stories!