Getty Images
LL Cool J's Wife Reveals 25 Things That Have Been the Foundation of Their 25 Year Marriage

After 25 years of marriage, LL Cool J's wife Simone Smith is letting everyone know what the secrets to a happy marriage are.
Simone Smith and LL Cool J just celebrated their 25th wedding anniversary and the couple seems just as in love as newlyweds.
After being married for that long, you would definitely learn a thing or two about what it takes to keep a marriage together, and Smith is revealing her secret.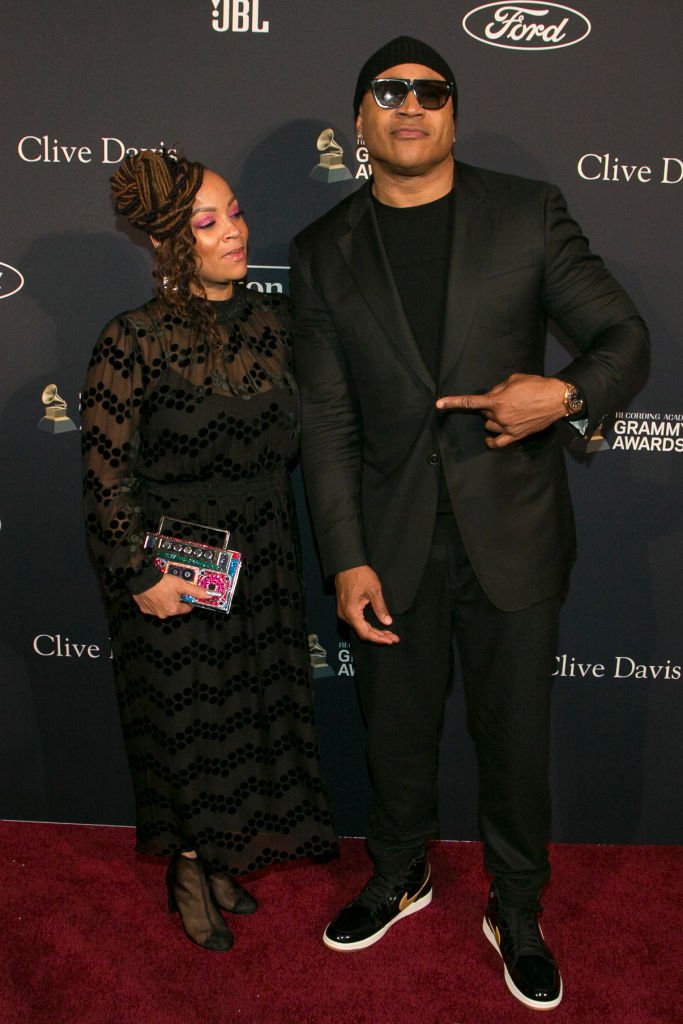 LL Cool J (R) and Simone Smith attend the Pre-Grammy Gala and Grammy Salute to Industry Icons Honoring Sean "Diddy" Combs| Photo: Getty Images
THE SECRET TO A HAPPY MARRIAGE
LL Cool J's wife took to Instagram to celebrate her wedding anniversary and let her fans know what their secret was. She said:
"A strong foundation in any relationship is the key to having LONGEVITY. Below are the 25 things that have been the foundation in my 25 years of marriage!"
Some of those things include God, love, trust, prayer, faith, compromise, commitment, patience, humility, friendship, sacrifice, compassion, forgiveness, tithing, partnership, and family.
A ROMANTIC ANNIVERSARY
Smith also included loyalty, unity, obedience, laughter, tears, keep it sexy, fight through adversity, pick your battles as well as maintaining your sense of self.
They had had a special dinner for two prepared by a private chef.
For their anniversary, Smith shared a touching tribute, with a video showing an elaborate romantic dinner set up, as well as a selection of delicious dishes.
THEY WERE CHILDHOOD SWEETHEARTS
In it, she revealed that they had had a special dinner for two prepared by a private chef and also shared some sweet throwbacks, showing the pair as a young couple. She wrote:
"We Still Do! After 25 years of marriage. It's not always easy, but it's always worth it!! ? Covid had us celebrating romantically at home with the help and talent of some really special people."
Smith and her husband met in 1987 when they were only 19 years old. Since then, they have gone through a lot together, including when she was diagnosed with a rare form of bone cancer in 2004.
THE COUPLE HAS GONE THROUGH TOUGH TIMES
She had to undergo invasive surgery and revealed that her marriage had gotten stronger, with LL Cool J saying that you don't abandon someone when they're in a foxhole.
The couple now has four children, son Najee and daughters Italia, Samaria, and Nina, and they have both said that compromise was vital in making their marriage work.
One incident that brought some problems to their marriage was when they returned from their honeymoon, and she saw the video for his song "Doin' It."
Smith revealed that she was so angry that she did not talk to him for two weeks. She argued that while he may have been a sex symbol, now that he was married, there had to be some boundaries.
Please fill in your e-mail so we can share with you our top stories!