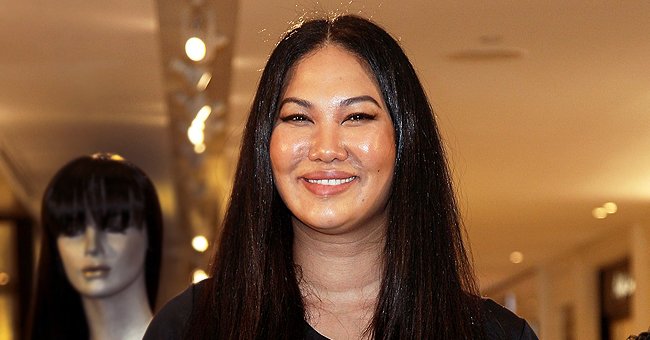 Getty Images
Kimora Lee Simmons' Sons Flaunt Their Resemblance with Their Mom as They Pose Poolside

Kimora Lee Simmons' daughter shared a photo of her brothers relaxing by the pool and they look just like their mother. Check out the cute snap now.
Kimora Lee Simmons has strong genes and it's evident in the latest photo shared by her daughter Aoki, showing her brothers sitting by the pool.
The brothers, Kenzo and Wolfe, looked relaxed and happy as they chilled in the sun and you can definitely see the similarities with their mother.
Fans agreed with one telling Aoki that they were "your mom's kids." And looking at all the siblings, including the model's other daughter Ming, it runs through the family.
Earlier this year, Kimora revealed that she had become a mother of five after announcing that she and her husband Tim Leissner had adopted a 10-year-old named Gary. A family rep said:
"He joins the family as Kimora's two daughters have gone off to college. Ming Lee Simmons is a sophomore at NYU, and the next youngest is a freshman at Harvard.
While Gary may not have been in the photo shared by his adoptive sister, Aoki revealed that he was with the family and was out fishing for crabs.
Her mother shared the news after she posted a video showing her whole family that included Gary standing right next to her. She later changed her Instagram profile to include "Mom of 5."
The supermodel shares Kenzo with her ex Djimon Hounsou, who last year claimed that he had not seen his son.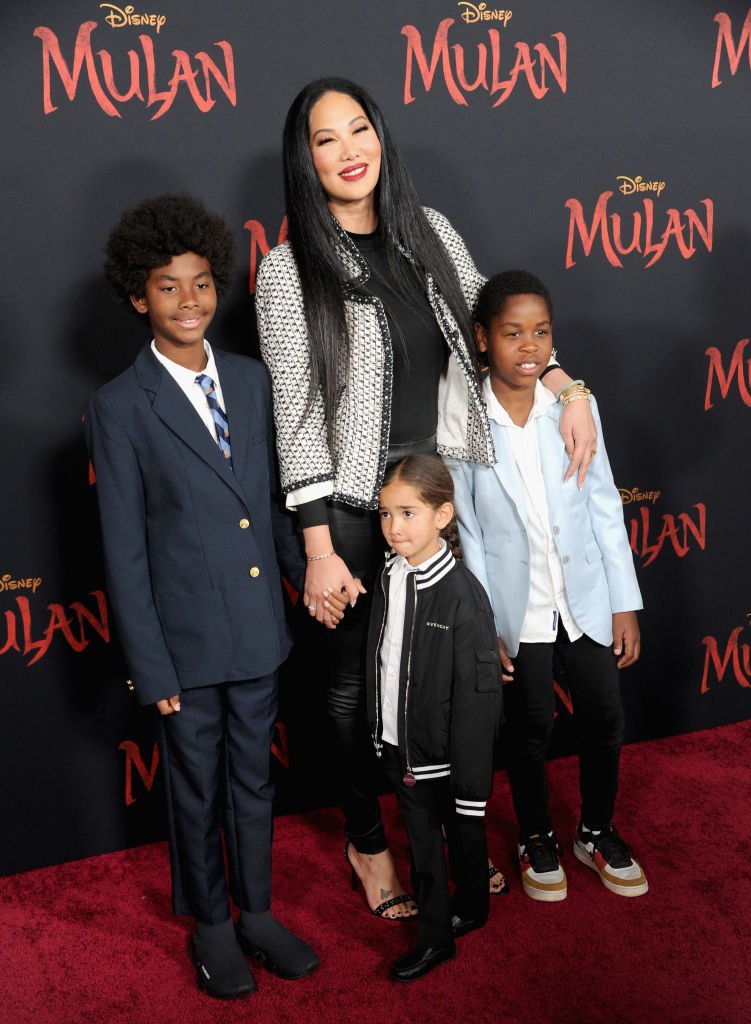 Kimora Lee Simmons and children, Kenzo, Wolfe and Gary arrive for the premiere of Disney's "Mulan"| Photo: Getty Images
Earlier this year, the whole family came together to celebrate Kimora's son Wolfe's 5th birthday. Along with her husband, the couple threw a fantastic dinosaur-themed party that was also attended by Gary.
As they were self-isolating, Kimora kept it to just family, decorating the house for her son's special day. Aoki also shared a touching tribute to her little brother saying:
"Happy birthday my little sunbug ☀️, 5 is an especially graceful number little smush ?"
While they spending time at home, Kimora has been sharing what the family has been up to, which involved several TikTok collaborations between Aoki and Kenzo.
The supermodel shares Kenzo with her ex Djimon Hounsou who last year claimed that he had not seen his son for Father's Day.
While visiting an L.A County building, Hounsou was asked how his Father's Day had gone and responded saying that it would have been nice to see his son.
After being asked when the last time he saw Kenzo was, the actor replied that he could not remember. Kimora and Hounsou dated for five years before splitting in 2012.
Please fill in your e-mail so we can share with you our top stories!