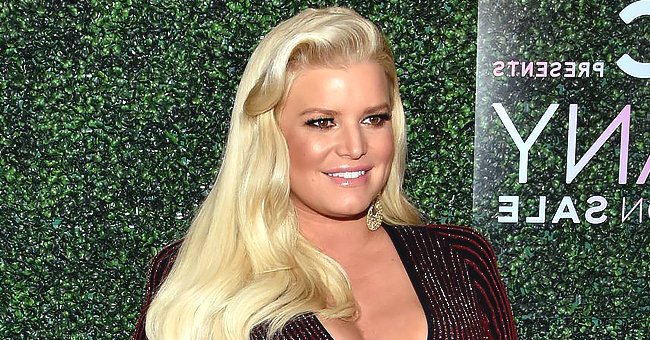 Getty Images
Jessica Simpson Looks Fit as She Cradles Mini-Me Daughter Birdie Mae
Jessica Simpson recently took to Instagram to show her fans a sweet photo of herself and her mini-me daughter Birdie Mae.
In the picture she uploaded on August 11, Jessica Simpson, 40, looks fit as a fiddle as she cradles her daughter, who was born in March 2019. She simply captioned the post:
"Cali Cowgirls #BIRDIEMAE."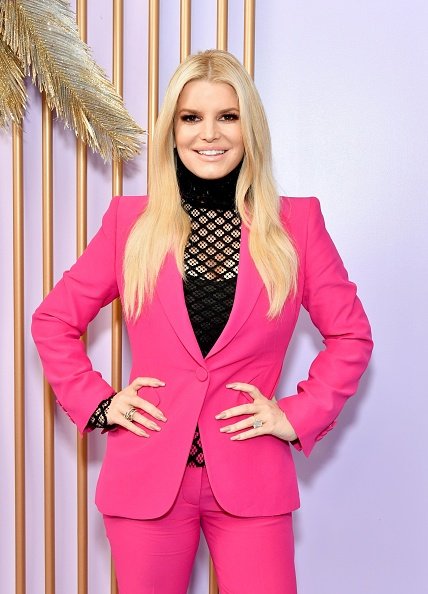 Jessica Simpson at Rolling Greens Los Angeles on February 22, 2020 in Los Angeles, California. | Photo: Getty Images
Simpson shares Birdie with her second husband, retired NFL tight end Eric Johnson. The couple also share Maxwell, eight, and Ace, seven. She was previously married to acclaimed musician Nick Lachey from 2002 to 2006.
Simpson and Johnson started dating in May 2010. They exchanged their wedding vows in July 2014 in Montecito, California.
Meanwhile, Simpson's personal trainer, Harley Pasternak, revealed that the singer dropped in excess of 100 lbs. after giving birth to Birdie.
According to Pasternak, he began Simpson off on an exercise regime of 6,000 steps per day. He eventually worked her up to 14,000.
"It had to be more than just getting back from her baby weight, but how do I keep whatever I am doing now forever," Pasternak explained. "That's why we are not a big fan of doing any extreme diet or radical forms of exercise."
Simpson revealed that she was abused from the age of six to 12.
Simpson's three daily meals and two daily snacks incorporate veg and lean protein. Pasternak said that sprinkling a few cheat meals into the daily routine makes the procedure "more balanced and sustainable."
On July 19, Simpson uploaded a photo of herself from her 40th birthday on Instagram. In the caption, the "Take My Breath Away" singer wrote "A week into my 40's already feels like a month."
Simpson, who turned 40 on July 10, looked adorable in her plaid shirt in red and blue. She stood in the foyer of her mansion in Calabasas, California.
In her book, titled "Open Book," Simpson uncovered how she was pressured to get fit while in the music business.
She recalled the moment record executive Tommy Mottola told her that he wants six-pack abs just like Janet Jackson's for the next video.
Simpson just finished filming the music video for her song "I Wanna Love You Forever" at the time. It was then that she began taking diet pills.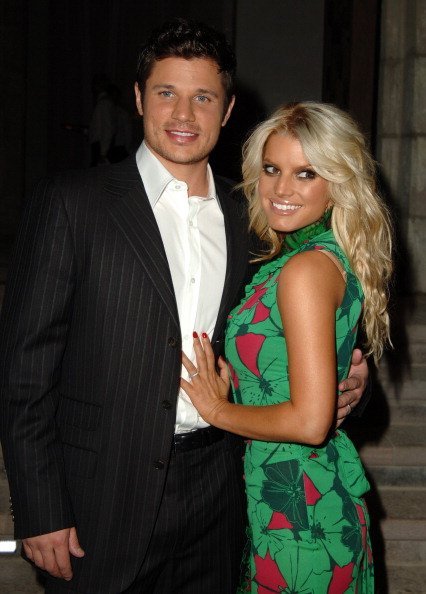 Nick Lachey and Jessica Simpson at Home of Eva and Michael Chow in Beverly Hills, California, United States in 2006. | Photo: Getty Images
She also restricted her food and prior to going to occasions, she drew abs onto her stomach with eyeshadow. Also, in her memoir, Simpson revealed that she was abused from the age of six to 12, by a young lady who was just a year older than her.
For several weeks, he memoir was on New York Times' Bestsellers list, a testament of the impact of Simpson in spite of her avoiding the spotlight in recent years.
Please fill in your e-mail so we can share with you our top stories!