Legendary Colts Coach Howard Mudd Dead at 78 — What Happened?
Longtime NFL assistant coach Howard Mudd, whose career spanned almost five decades, passed away at the age of 78 after spending two weeks in a hospital ICU. 
During his "shortened career," Howard Mudd became known as one of the "all-time greatest offensive line coaches," and on Wednesday, his family sadly announced his passing.
With no funeral planned, a celebration of his life will be held at a later date. A life during which he changed many lives after almost five decades spent in the NFL.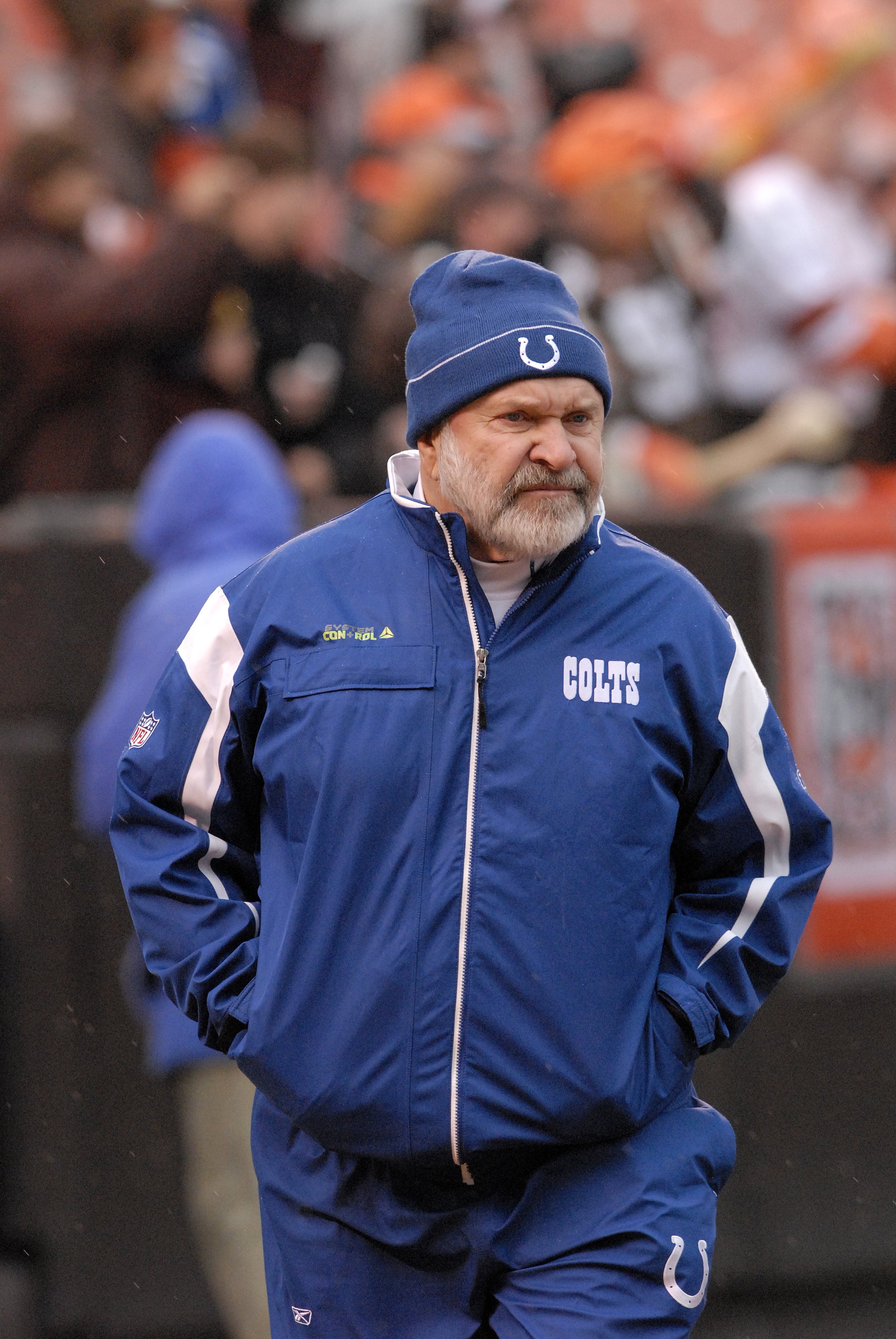 HE STARTED AS A PLAYER
Mudd began his NFL career as a player, and in 1964, he earned a spot as an offensive lineman with the 49ers. Six short years later, Mudd ended his playing career with the Chicago Bears.
However, to Colts owner Jim Irsay, Mudd will "always be a Colt." Just before the 2019 season, Mudd stepped down as the Indianapolis Colts' senior offensive assistant, marking the end of a very successful coaching career.
"We'll all miss him. He's a good dude."@PeteCarroll speaks on the passing of Howard Mudd. pic.twitter.com/7rcav0aGdz

— Seattle Seahawks (@Seahawks) August 12, 2020
FROM PLAYER TO COACH
Additionally, Mudd also coached for the 49ers, Seattle Seahawks, Kansas City Chiefs, San Diego Chargers, Philadelphia Eagles, and during his 12-year stint as coach in Indianapolis, he helped them win the Super Bowl XLI. In tribute to Mudd, Irsay wrote:
"Howard was a GREAT player during a shortened career and became one of the game's all-time greatest offensive line coaches."
I learned so much from you Coach, from being a college coach to an NFL coach. You taught me how that was done. You were a great mentor and better friend. You will be missed!! RIP Howard Mudd pic.twitter.com/4ub518UDA8

— Bruce Arians (@BruceArians) August 12, 2020
HOW HE DIED
Mudd's family issued a statement on Wednesday wherein they explained what happened after the longtime coach had a motorcycle accident on July 29.
Rushed to a Seattle hospital where he spent two weeks in the ICU, "it became clear that he was ready" to let go shortly before he passed.
Peyton Manning, Bruce Arians offer thanks, kind words for the late Howard Mudd https://t.co/R6Ad2HqUzZ pic.twitter.com/qPsI76wwmJ

— Around The NFL (@AroundTheNFL) August 13, 2020
Injuries Mudd sustained included a fractured pelvis and spine, and his family said that he "fought so hard against all the odds." Surrounded by his family, he then let go, as the statement continued:
"He was surrounded in the room by his sons [Darren and Adam] who held his arms and prayed over him as he passed away."
To those wanting to pay their respects to the 78-year-old NFL legend, his family asked that people show those closest to them that they care, not just when they hear the news, but every day.
Rest in peace, Howard Mudd. Howard was a GREAT player during a shortened career and then became one of the game's all-time greatest offensive line coaches. He contributed to many different teams over 47 years in our league---but he will always be a Colt. #LoveYouHoward

— Jim Irsay (@JimIrsay) August 12, 2020
MORE SHOCKING NFL NEWS
In other NFL news,  the Kansas City Chiefs star, Damien Williams, recently announced that he wouldn't be joining the upcoming 2020 NFL season.
Sadly, Williams' mother received a Stage 4 cancer diagnosis, and instead, he will focus his attention on the needs of his mom and family during this difficult time.