Sterling K Brown's Wife Ryan Michelle Bathe Shows Support for Breonna Taylor – See How
Sterling K Brown's wife Ryan is rocking her afro as she wears a shirt supporting Breonna Taylor and the Black Lives Matter movement. 
Since the recent police killings, many celebrities have shown their support, either by taking part in the protests or by using their social media platforms to have meaningful conversations. 
Sterling K Brown's wife, Ryan Michelle Bathe is one of those and has recently shared a post speaking to her fans about Breonna Taylor who was killed when police shot her in her home.  
Bathe shared a photo of herself rocking her afro as she wore a shirt that read "arrest the cops who killed Breonna Taylor."
In her caption, she reminded her followers that it had been 150 days since Taylor had been killed, adding that the officers who were responsible for her death had still not been arrested. She said:
"Almost every time, Black women who die from police violence are forgotten. Let's stay loud! We have to keep demanding justice for Breonna and her family, and WE CANNOT STOP UNTIL THERE IS JUSTICE!"
Bathe also revealed that she had joined WNBA players for the "Phenomenal" campaign selling the T-shirts and that all profits would be donated to the cause. 
Brown and his wife have been married for over 12 years and the couple shares two children, Andrew and Amaré.
She met her future husband in 1998 when they both attended Stanford University.
In addition to her activism, Bathe is a successful actress, having appeared in "Empire," "How I Met Your Mother," and "Trauma."
She met her future husband in 1998 when they both attended Stanford University, not knowing that their parents had gone to rival high schools. Brown said:
 "She was dating somebody. Of course, she was, she's gorgeous. So we were just buddies."
After dating on and off through college, the couple got married in 2007 in North Carolina. During an acceptance speech in the 2018 SAG awards, Brown joked that he loved actors so much that he married one. 
Recently, the actor revealed that he and his wife had been having online counseling while isolating, adding it was essential to maintain those connections.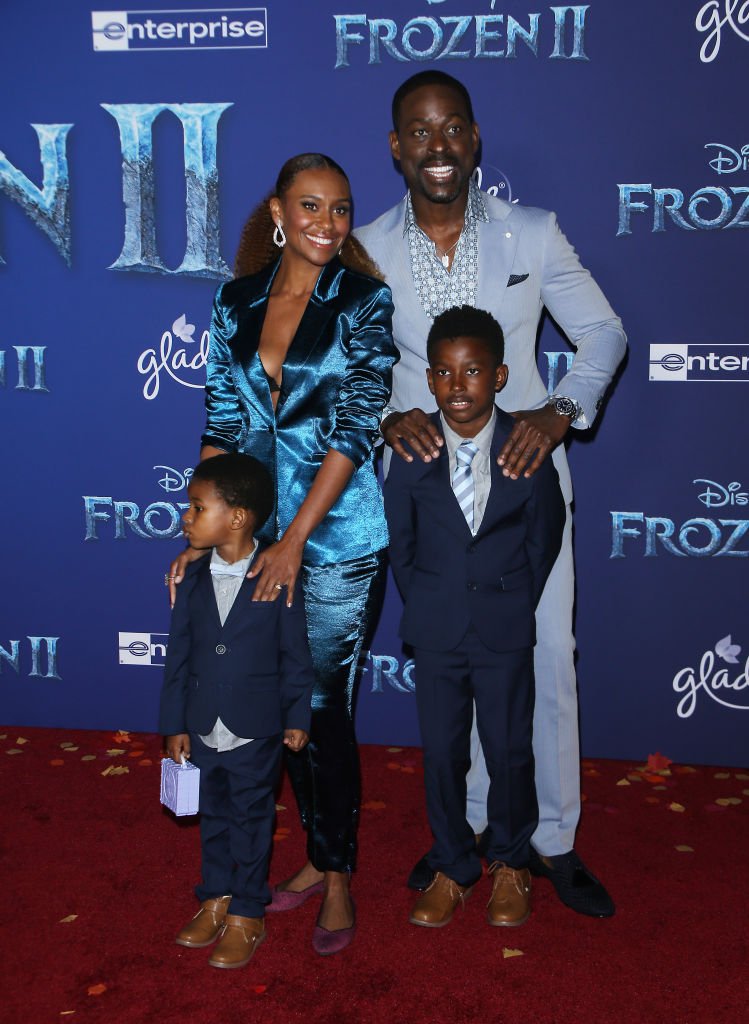 Last year, Brown revealed that their children were not always impressed by their movies, joking that while they liked the movie "Frozen 2," they were not impressed by his role in it. 
He also said that while his son loved "Black Panther," he may have been traumatized by seeing his father die on screen.