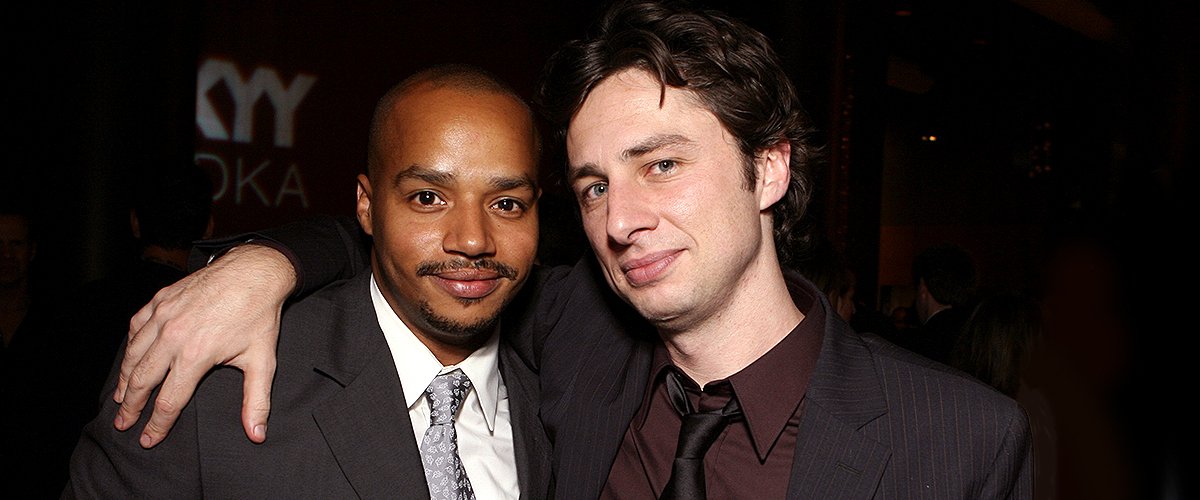 Getty Images
Donald Faison and Zach Braff Are Best Friends in Real Life — inside Their Special Bond
The bond between Donald Faison and Zach Braff, best known as Chris Turk and JD in "Scrubs," goes beyond the TV show. Their bromance is one of the strongest in Hollywood.
Faison and Braff captured people's attention for the first time back in 2001 when "Scrubs" debuted on NBC. The chemistry shown by Dr. Chris Turk (Faison) and JD (Braff) was excellent, which is probably one of the reasons why it ran for nine seasons.
[Braff and Faison] live a few streets away from each other.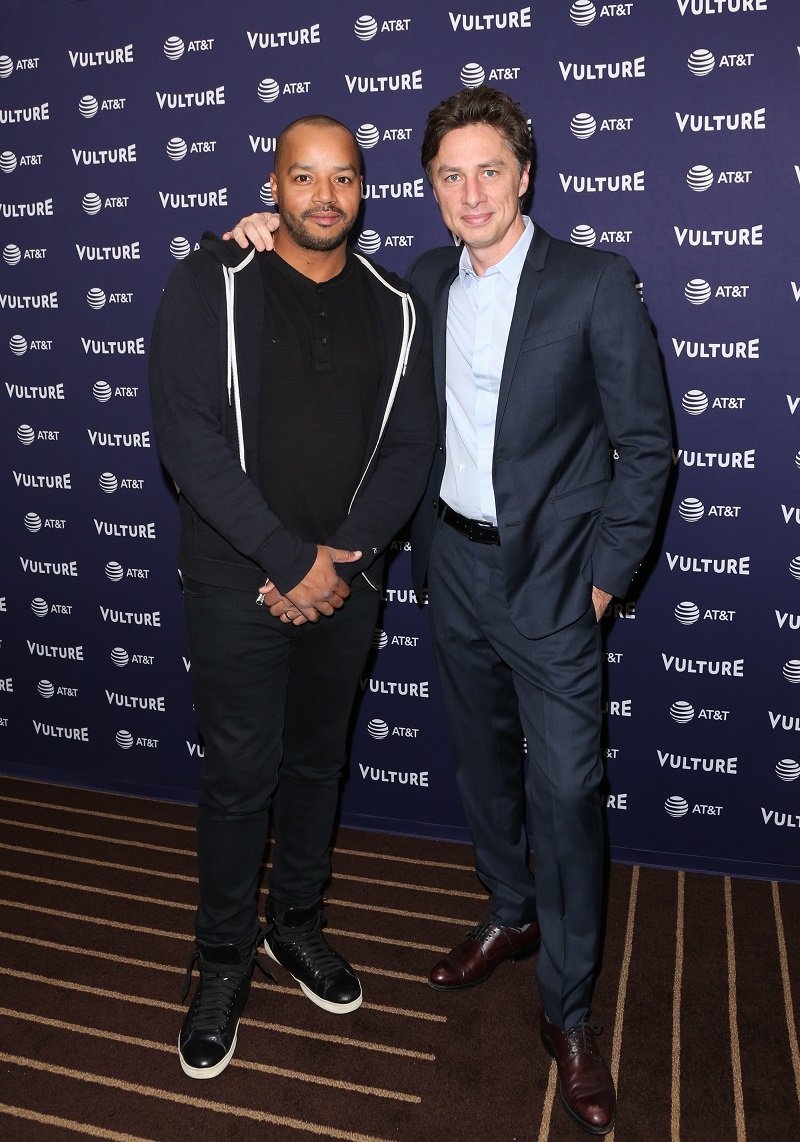 Donald Faison and Zach Braff on November 17, 2018 in Los Angeles, California | Photo: Getty Images
DONALD FAISON AND ZACH BRAFF REAL-LIFE FRIENDSHIP
It turns out that the character's bromance felt so real because, in fact, Faison and Braff are best friends in real life! The pair met for the first time at the table read of the show, and according to Faison, their connection was instant.
During a 2019 interview with Build, he compared the "energy" that he and Braff felt at the time with how a person feels when they meet their spouse.
After shooting the first season of the show, they both had to go to New York City for work – Donald Faison got a gig in a movie and Zach Braff would take part in "Shakespeare in the Park."
Instead of renting different apartments, they decided to live together for the summer, and that's what "cemented" their relationship and made them as close as they are nowadays.
DONALD FAISON GETS JEALOUS OF ZACH BRAFF
In the same interview, Faison admitted that he gets jealous when Braff posts photos or videos with other celebrities. He even dropped a name: British singer Ed Sheeran. According to Faison, he introduced Braff to Sheeran's music, and he didn't even like it. Faison jokingly added:
"For Ed [Sheeran] out there, just know that your friendship that you have with [Braff] is false, man."
Back in 2016, Faison shared what's the key to make their relationship so good, and it's all about honesty. He also pointed out that their bromance happened naturally, which he also considered another important element for a relationship of that kind.
Faison made clear that Braff was his best friend, and that he was not ashamed to say that he was "really fond" of him. The actor also took the chance to thank the supporters of his and Braff's friendship.
Nowadays, Zach Braff and Donald Faison live a few streets away from each other in Los Angeles. As GQ Magazine reported, they are currently working together in a podcast called "Fake Doctors, Real Friends."
Twice a week, they rewatch episodes of "Scrubs" and chat about it. Their show is also about their real-life friendship, though.
DONALD FAISON'S WIVES AND KIDS
As per Faison's love life, he has been married twice. His first wife was Lisa Askey. They were married between 2001 and 2005 and had three children together, fraternal boy-girl twins Dade and Kaya, born in 1999, and son Kobe, born in 2001.
Unfortunately, Askey passed away in March 2017. The circumstances of her death were not immediately disclosed.
Following her passing, Faison reposted a photo shared initially by Dade. It showed Dade holding his mom's hand on what seemed to be her deathbed.
In the caption, Faison not only shared his condolences but also thanked Askey for raising their three children into "fine adults."
DONALD FAISON IS A "DISNEY DAD"
At the moment, Donald Faison's wife is CaCee Cobb. They tied the knot in 2012 and have two kids together, daughter Wilder and son Rocco. Faison's eldest kid is Sean. He was born in 1997 during his relationship with his ex-girlfriend Audrey Ince.
Speaking of parenting, Faison admitted in September last year that he was not the disciplinarian in his household.
The "Scrubs" star even called himself "Disney Dad" because he's all about laughs and fun times. He admitted, though, that he tries to use his experiences in life to tell his kids why what they are doing won't work, but he is not strict at all.
Donald Faison has his hands full nowadays. Apart from taking care of all of his children and working on "Fake Doctors, Real Friends," he is expected to appear in at least two films, "Embattled" and "Church People."
Please fill in your e-mail so we can share with you our top stories!