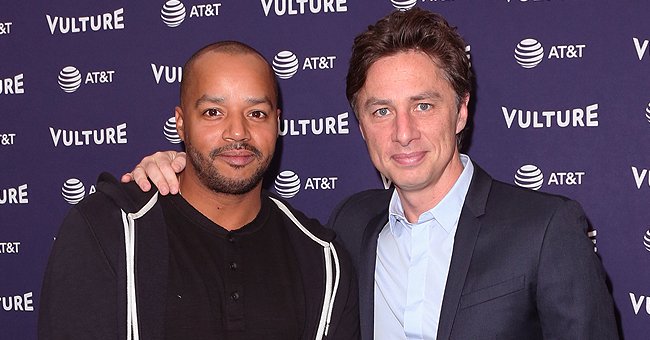 Getty Images
Donald Faison Shares a Throwback Photo of Him with Zach Braff – Quick Facts about Their Friendship
Donald Faison shared a heartwarming throwback photo that perfectly illustrates his friendship with actor and producer Zach Braff. The "Scrubs" co-stars are friendship goals!
"Scrubs" co-stars Donald Faison and Zach Braff's bromance lives on. In an Instagram post, Faison shared a sweet picture of himself with Braff and fans can easily tell how special their bond is.
In the photo, Faison puts his arms around his friend as they swim in an ocean together. "This was taken years ago," Faison captioned the photo.
Faison and Braff have each other's backs. During their appearance in the "Kelly Clarkson Show" back in June, they shared their views on the "Black Lives Matter" movement.
During the show, Braff shared how it's important for him to raise his voice against racial discrimination. He said that saying that someone had a Black best friend or that they grew with a diverse population is just not enough.
Talking about their friendship, Faison told "GQ" that he knew he and Braff would be best friends after season one.
He also admitted how the whole racial conversation is new to him in a way because as he listened to people who spoke out, he was aware that he had a lot to learn.
Braff shared that he has not been proactive when it comes to his privileges in life, but he is learning that now. The movement proved to be an opportunity for him to learn and see how he can improve his way of being.
Meanwhile, Faison shared that he has been subjected to racial discrimination his whole life because he is Black. He shared how people describe him as the Black guy in "Scrubs" rather than as one of the actors.
REMEMBERING THE GOOD OLD DAYS
The duo recently started their new venture, the iHeartRadio podcast named "Fake Doctors, Real Friends With Zach + Donald." In the podcast, they look back on an episode of "Scrubs" every week.
Opening up about the venture with "The Hollywood Reporter," Faison said that he and Braff genuinely check on each other when they talk during the podcasts. Talking about why he and his best friend thought about revisiting the show, he said:
" Ever since the show ended, people wanted more. Even after season nine, the hardcore fans were still like, 'Is there any way we could get a Scrubs movie?'"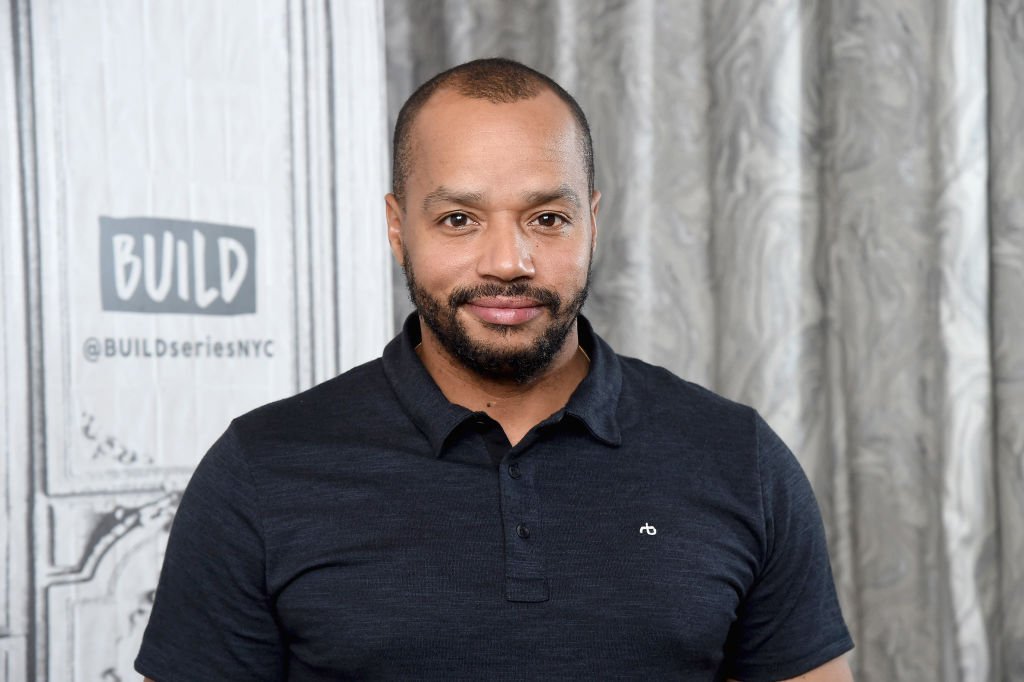 Actor Donald Faison visits the Build Series to discuss the ABC series "Emergence" at Build Studio on September 20, 2019. | Source: Getty Images
Speaking about their friendship, Faison told "GQ" that he knew he and Braff would be best friends after season one. They had rented an apartment in New York back then.
As the show progressed, the duo's platonic love was lauded by fans. It has been years since the show went off the air but their bond still remains the same.
Please fill in your e-mail so we can share with you our top stories!