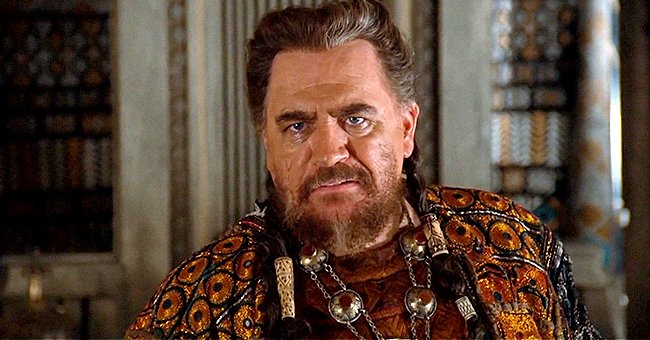 YouTube/TW
Brian Cox Tested Positive for COVID-19 – 'Succession' Star Shares His Experience
Brian Cox recently won a Golden Globe for his role in "Succession," but he also recently contracted the novel coronavirus, and shared his experience during a new interview.
A Scottish actor with an impressive resume, Brian Cox earned over 200 acting credits to date. And he is far from over having recently won a Golden Globe for Best Actor as Logan Roy in "Succession."
Sitting down for an interview with James Corden on Thursday, Cox discussed how doctors surprised him with news that he had contracted the novel coronavirus.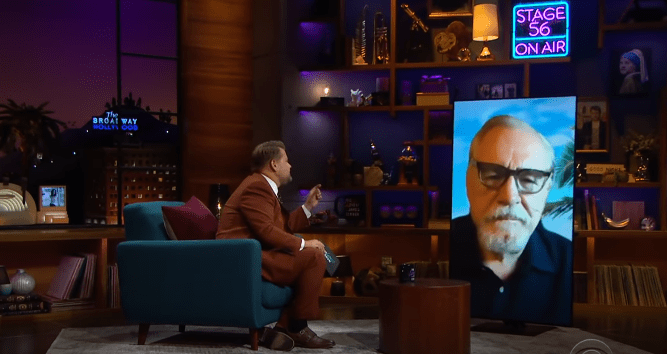 James Corden speaks to Brian Cox remotely on his "The Late Late Show" about his experience with COVID-19. | Source: YouTube/The Late Late Show with James Corden.
DECADES OF EXCELLENCE
As the first actor to play the role of the infamous Hannibal Lecter in "Manhunter" in `1986, Cox often portrayed various historical roles that also included Sir Matt Busby in "Believe" in 2014. Three years later, Cox channeled his inner Winston Churchill in a movie titled "Churchill."
The award is a highlight of Cox's career that's spanned over six decades already, and being rewarded with a Golden Globe made for a "wonderful" victory and evening, as he said:
"It was extraordinary - it does your head in at these kinds of events."
HE HAD NO IDEA
But recently, Cox made a startling discovery when he went to the doctor for a checkup. The 74-year-old actor has diabetes, and he had his blood drawn, only for medical personnel to find out that he had antibodies to the novel coronavirus.
Cox had no idea he had even contracted COVID-19, as he had none of the symptoms commonly associated with the respiratory disease. However, after he gave it some thought, Cox determined that he probably contracted the virus while spending time in London shortly before Christmas.
THE SYMPTOMS HE EXPERIENCED
Chatting to James Corden on "The Late Late Show" on Wednesday, Cox said that the only thing that felt out of place medically speaking was the "sneezing fits," he experienced apart from brief fatigue.
Although sneezing is not a symptom associated with the virus, Cox said that a part of the problem is that he "never felt anything."
He had no fever, no chills, nothing. But the sneezing wasn't exactly standard either, and that is why it stood out to Cox who added:
"For about four days I had these sneezing attacks, just sneezing. The doctor told me that three of her patients also had (sneezing) attacks."
FROM COX TO COX
Brian Cox and his unrelated namesake Courteney Cox may both be actors with successful careers, but that is where the similarities end. Courteney first became a household name due to her role in the comedy "Friends," and she followed up on her success with various other shows.
Even so, the Courteney everyone came to know and love, looked like she hardly aged a bit when she turned 56 two months ago. Sharing a video wherein she dove into a pool; the actress looked youthful and sexy in her black bikini.
Please fill in your e-mail so we can share with you our top stories!