Michael Strahan's Eldest Daughter Tanita Flaunts Her Nose Piercing and Freckles in a Selfie
Michael Strahan's eldest daughter has shared a beautiful photo of herself flaunting her nose piercing and freckles. 
Michael Strahan's eldest daughter Tanita is showing off her beautiful freckles and nose piercing in a new photo shared to her Instagram page. 
In the picture, Tanita, who is Strahan's daughter from his marriage to Wanda Hutchins, is bathed in sunlight as she poses for the cute snap. 
In addition to Tanita, the basketball player also has three other children, his son Michael Jr., and his twin daughters Sophia and Isabella from his second wife, Jean Muggli. 
Until recently, the "Good Morning America" star rarely shared photos of his children to his social media, choosing instead to post pictures and videos while working. However, last year, he shared a photo with Tanita writing:
"#Tbt to an incredible vacation in #London. Great time kickin' it with my oldest child, @tanitaa.st and nephew, @cjstrahan. #vacation #wheretonext."
Tanita is a visual artist, often sharing photos of her work onto her social media as well as stunning selfies like her latest post. 
Her father, the former NFL star, spoke about his children, who grew up in a blended family, with Strahan saying that his children gave him strength. 
No one was star struck over her or her family.
During an interview, the former football star opened up about life with his children, revealing that Tanita and her brother were raised apart from Sophia and Isabella. 
He revealed that his two older children grew up in Germany with their mother, admitting that the distance had been difficult. Strahan said:
"I think a lot of times when you split, people assume that the mother is supposed to take responsibility for the kids. But from day one, it was very important for me to be active, to be a part of their life."
Tanita also spoke about her life in Germany where her father had lived until he was 11, saying that growing up there had helped keep them grounded. 
She added that there, no one was star struck over her or her family and that no one cared about stuff like that.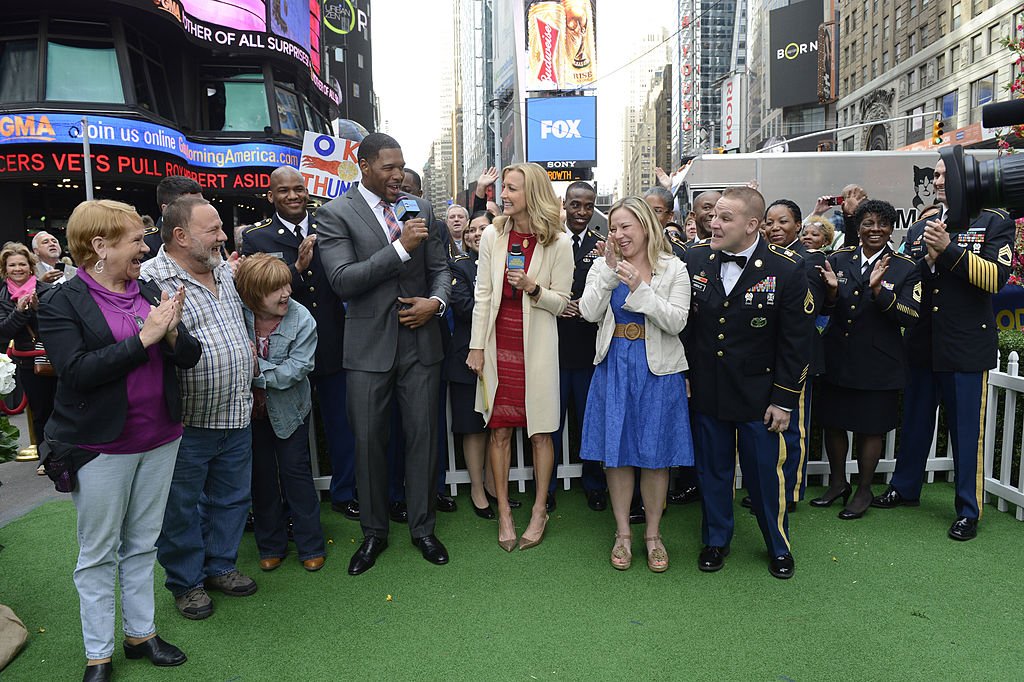 Their father got his start playing football after being
drafted
by the New York Giants in 1993. He then went on to win numerous awards and was inducted into the Pro Football Hall of Fame in 2014. 
After his football career, Strahan was able to join the entertainment industry, appearing as a commentator and presenter for sports-related shows and eventually landing a job on "Good Morning America."