Watch David Otunga's Hilarious Video of Son David Jr and His Friend at an Amusement Park
David Otunga has shared a hilarious video of his son and a friend as they spent some time at an amusement park. Check it out now. 
David Otunga has been spending some time at the amusement park with his son and a friend and managed to capture the moment a hilarious mishap occurred. 
The former pro-wrestler shared a video showing his son, David Jr. and a female friend getting off a ride before her dress gets stuck, much to their amusement. 
Otunga shares his son with his ex, Jennifer Hudson and the pair finally reached the end of their custody battle last year. 
The court case began in 2017 after the singer requested a protective order against her ex, accusing him of physical and mental abuse. However, Otunga's attorney responded to the allegations saying:
"Mr. Otunga has never abused or harassed Ms. Hudson or their son, and it is unfortunate, especially in today's climate, that she would feel the need to make these false allegations against him."
After the claims against Otunga, police conducted an investigation, however, he was eventually cleared of any crimes against Hudson. 
The former couple met in 2008 and were together until 2017. The pair now share custody of their son and have put in place several requirements and rules, including one that does not allow them to have casual romantic partners stay the night. 
The "Dreamgirls" star called him the sweetest little baby in the world.
After their son was born in 2009, Hudson opened up about being a mother, saying that it had changed her whole life. 
During an interview at the time, the "Dreamgirls" star called him the sweetest baby in the world, sharing that it made her look at her parents differently. She said:
"I always say, you never know how much your parents loved you until you have a child to love. I have now learned what it takes to raise a child, and all of the things parents do to raise a child."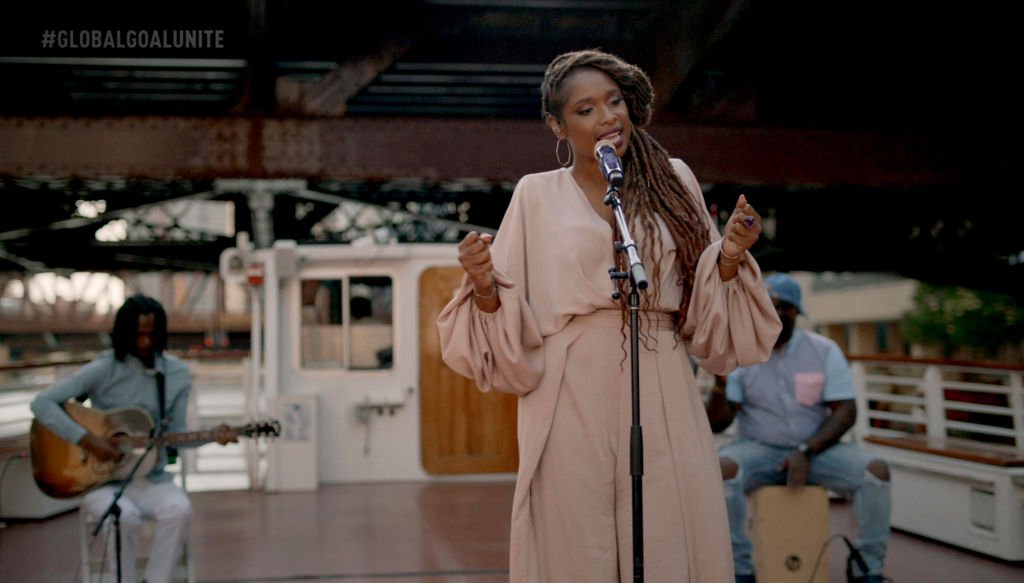 Hudson met her ex while he was starring in the series "I Love New York 2," after being introduced by a mutual friend. 
While they got engaged on her 27th birthday, they never got married due to a messy break-up in 2017. 
While the singer's life may seem incredible, Hudson had experienced tragedy when her brother was murdered by her brother in law, William Balfour in 2008. 
The same incident also claimed her mother Darnell Donnerson and her nephew Julian King, who was only seven years old when they were killed.