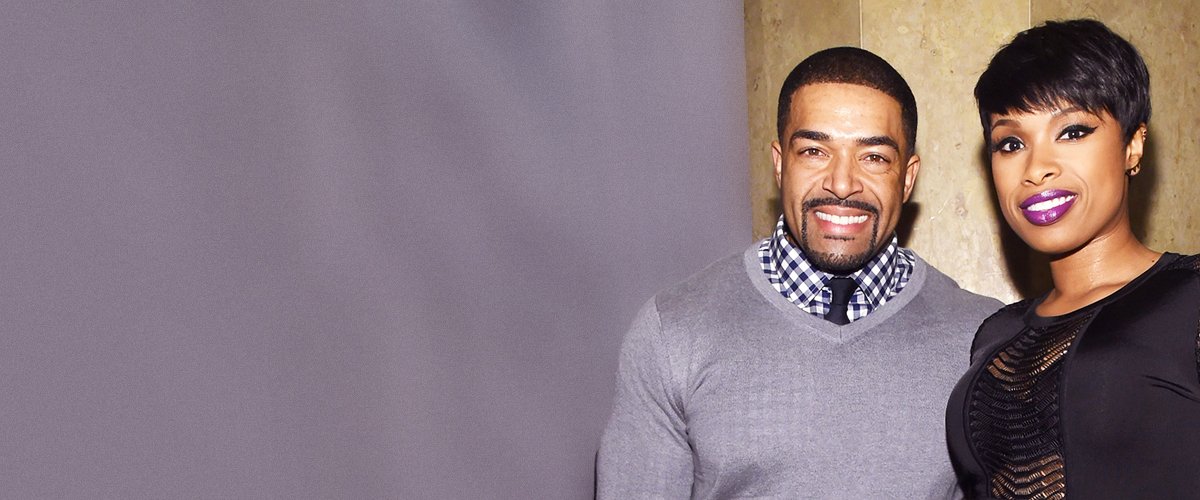 GettyImages
Jennifer Hudson's Custody Battle over Her Son with Ex-fiancé David Otunga — Key Details
Jennifer Hudson and her ex-fiancé David Otunga came to a custody agreement over their 10-year-old son after almost two years of fighting in court and tearing each other down in the media.
Over the almost ten years they were together, Jennifer Hudson and David Otunga were considered one of the happiest and cutest couples in the entertainment industry.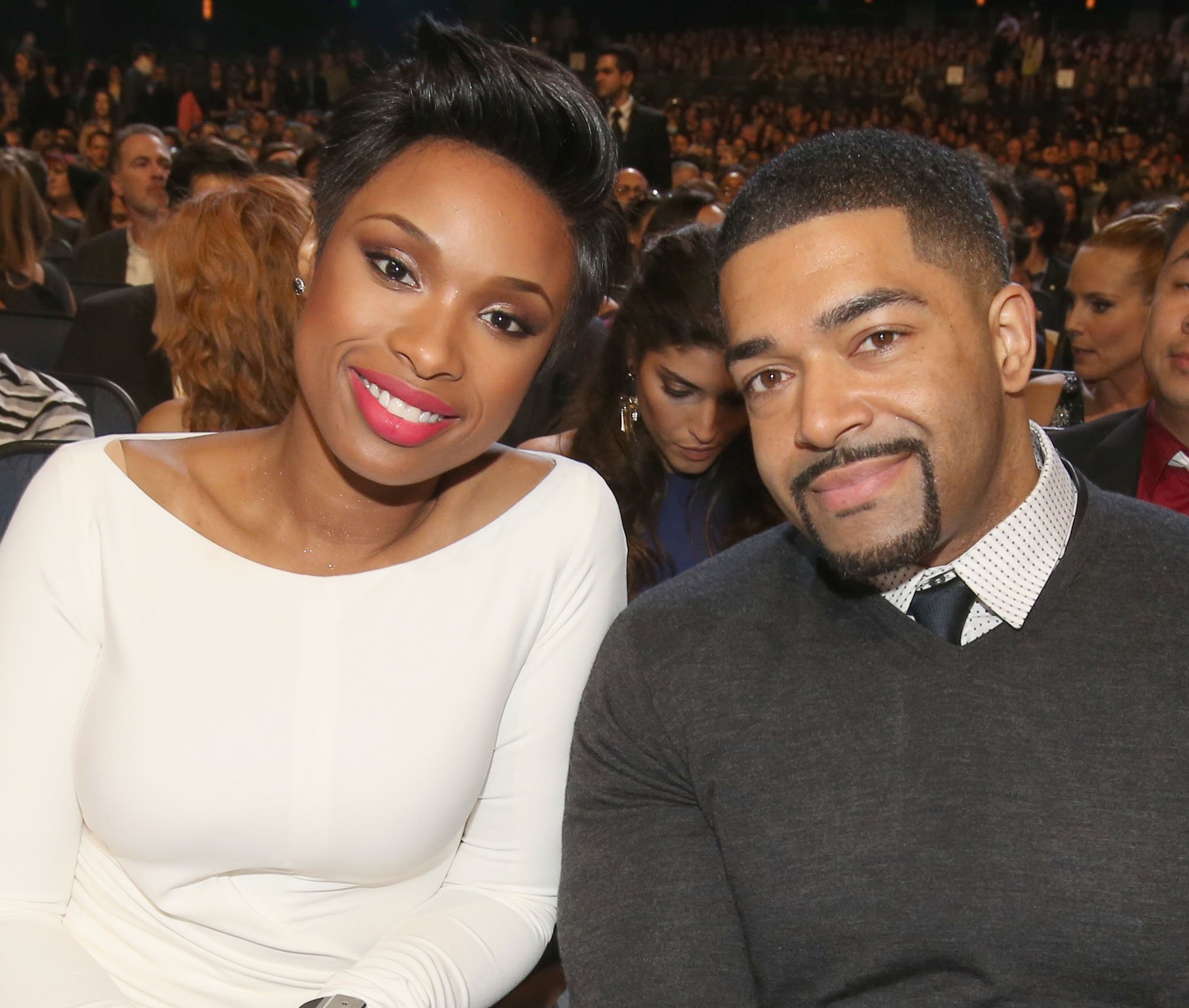 Jennifer Hudson and pro wrestler/actor David Otunga attend The 40th Annual People's Choice Awards at Nokia Theatre L.A. Live on January 8, 2014 in Los Angeles, California | Photo: GettyImages
However, that fairytale-like image crumbled when the pair separated almost three years ago and got involved in a nasty custody battle.
JENNIFER HUDSON & DAVID OTUNGA'S LOVE STORY
Hudson, who came into the spotlight as a contestant on "American Idol" in 2004, started dating David Otunga, a Harvard Law School graduate-turned-professional wrestler, in 2007.
Hudson also revealed that Otunga owned a firearm, which she believed he left on their kitchen counter to frighten her.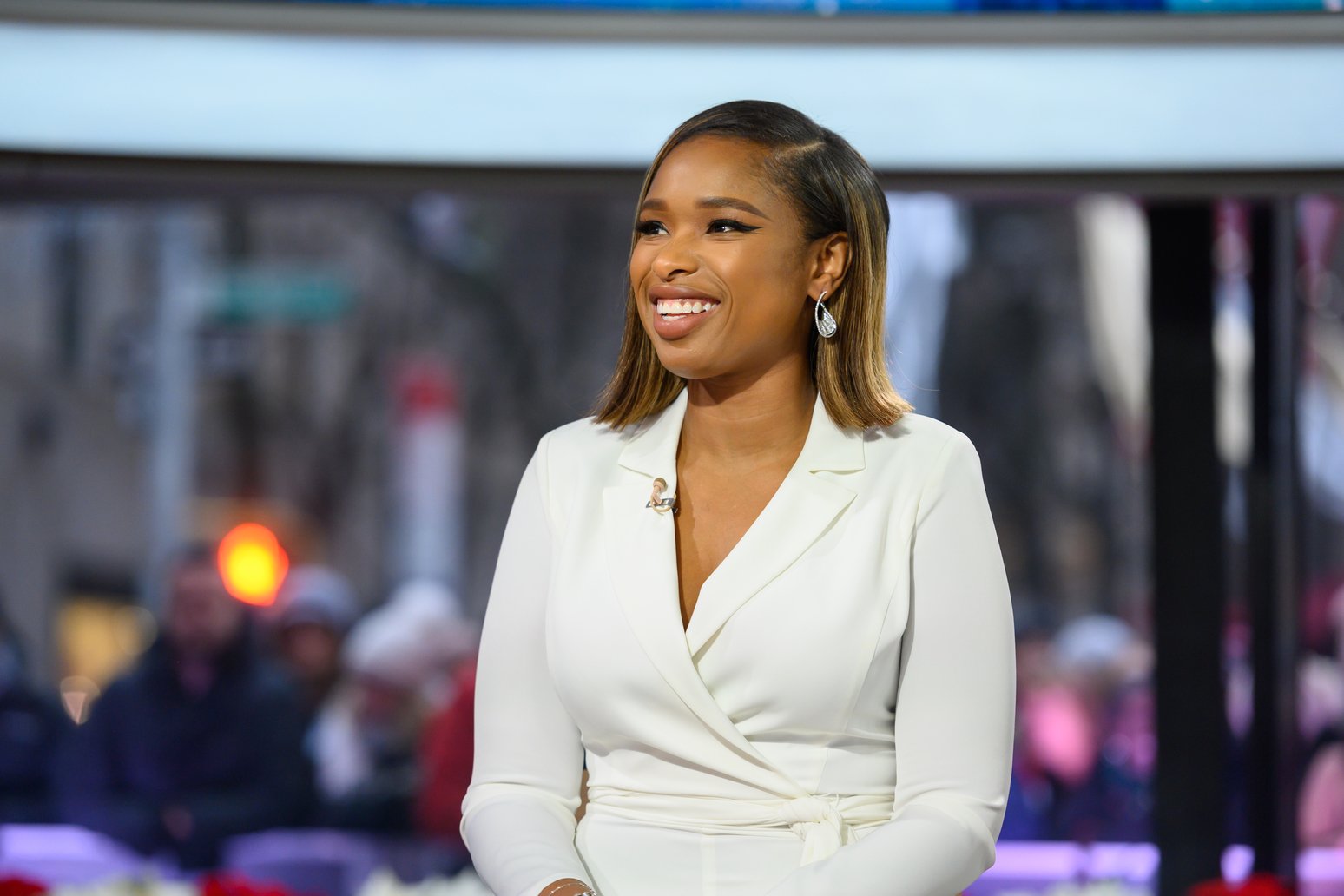 TODAY -- Pictured: Jennifer Hudson on Monday, December 16, 2019 | Photo: GettyImages
According to Otunga, Hudson first noticed him while he was a contestant on VH1's reality show "I Love New York 2." Later, as he started doing interviews to promote the show, he met someone who introduced him to Hudson.
The pair dated for less than a year before Otunga popped the question to Hudson during her birthday celebration in 2008. She said yes, of course.
Otunga was by Hudson's side when tragedy struck her family a month later: her mother, brother, and nephew were murdered by her sister's estranged husband. The man is currently serving three life sentences in jail for the crime.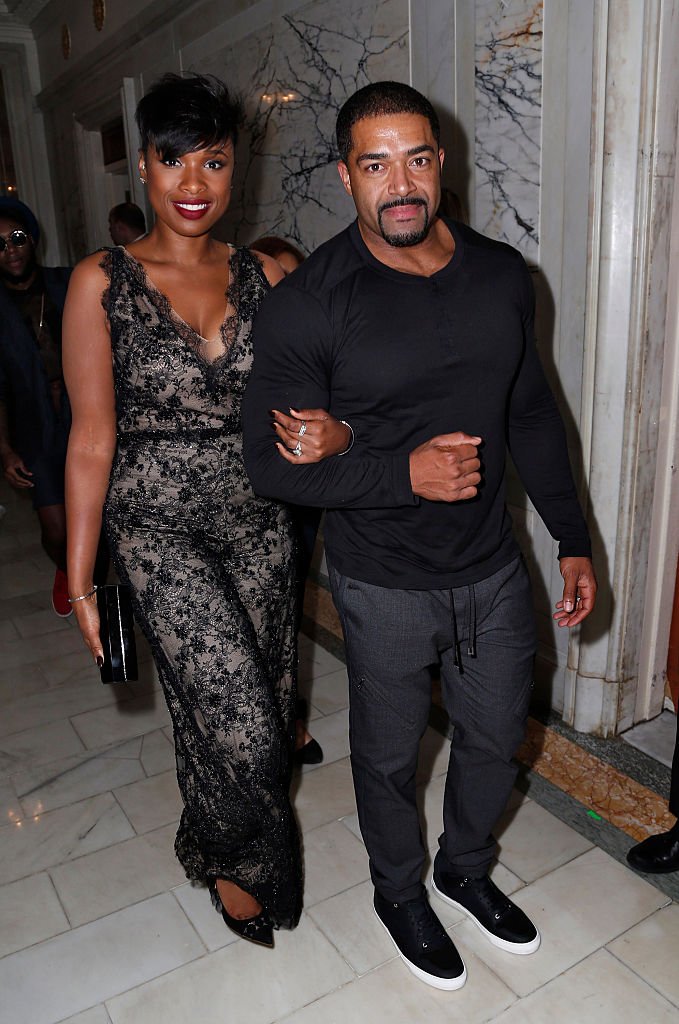 Jennifer Hudson and David Otunga attend the Marchesa Spring 2016 fashion show during New York Fashion Week at St. Regis Hotel on September 16, 2015 | Photo: GettyImages
Hudson would later credit Otunga with saving her life, claiming that if it wasn't for him, she could have been at home with her mom in Chicago on the day of the murders. Instead, she had flown to Florida to be with him.
JENNIFER HUDSON WELCOMES SON
Hudson gave birth to the couple's only son, David Jr., in 2009, and the wedding plans had to be put on hold as Hudson adjusted to motherhood while dealing with court appearances over her family's deaths.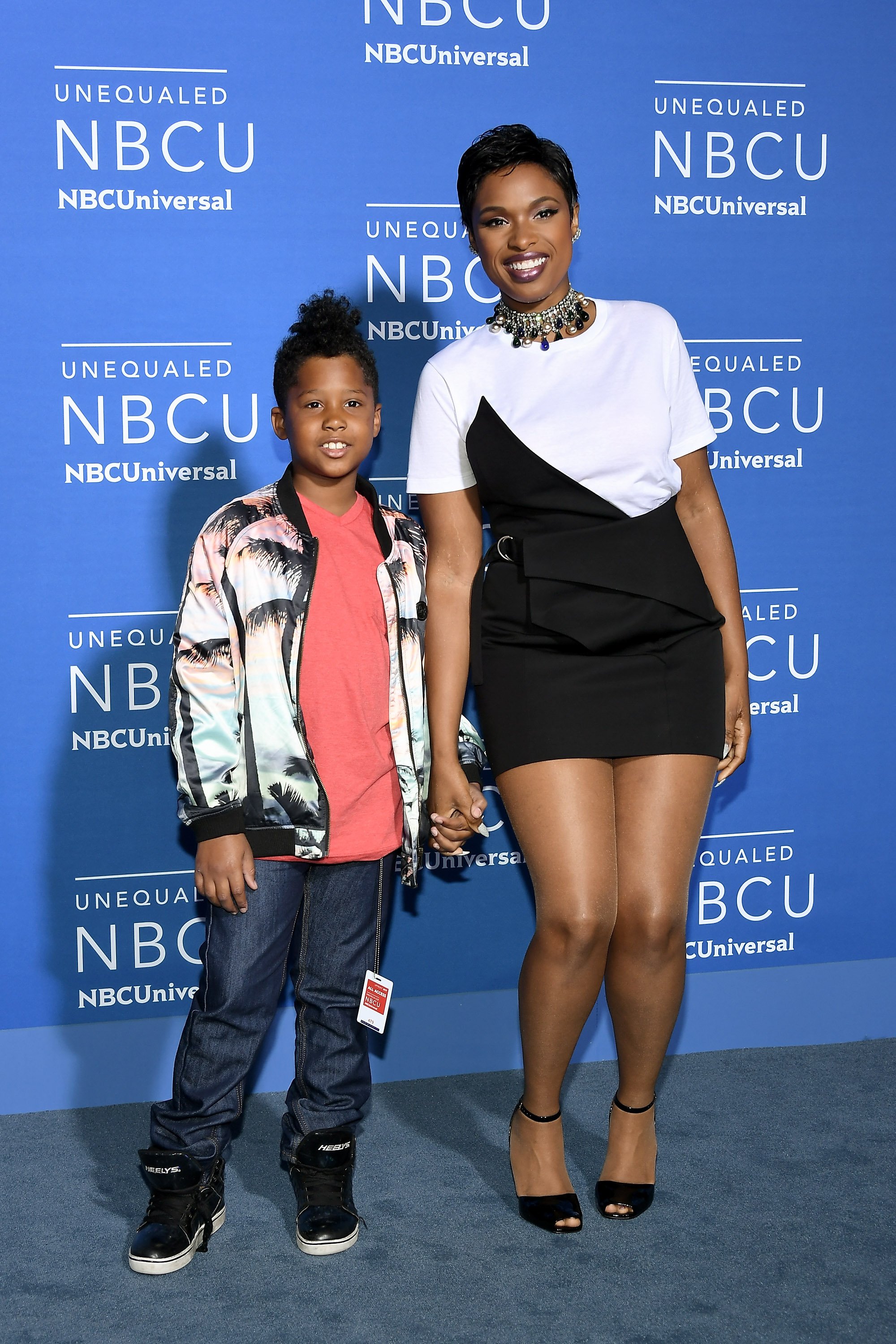 Jennifer Hudson and son David Otunga Jr. attend the 2017 NBCUniversal Upfront at Radio City Music Hall on May 15, 2017 in New York City | Photo: GettyImages
Later, as she moved on with life, Hudson would often be faced with questions about her wedding plans.
The "Dream Girls" star told Wendy Williams in 2014 that she didn't believe in divorce so, she wanted to be entirely sure Otunga was the one before getting married. In retrospect, Hudson made the right decision.
THE BEGINNING OF A NASTY BATTLE
Hudson and Otunga had been together for ten years by the time they decided to split in November 2017.
The most surprising fact about the separation was that Hudson requested a protective order against Otunga, claiming that he had shown volatile and aggressive behavior and that she feared for her and her son's safety.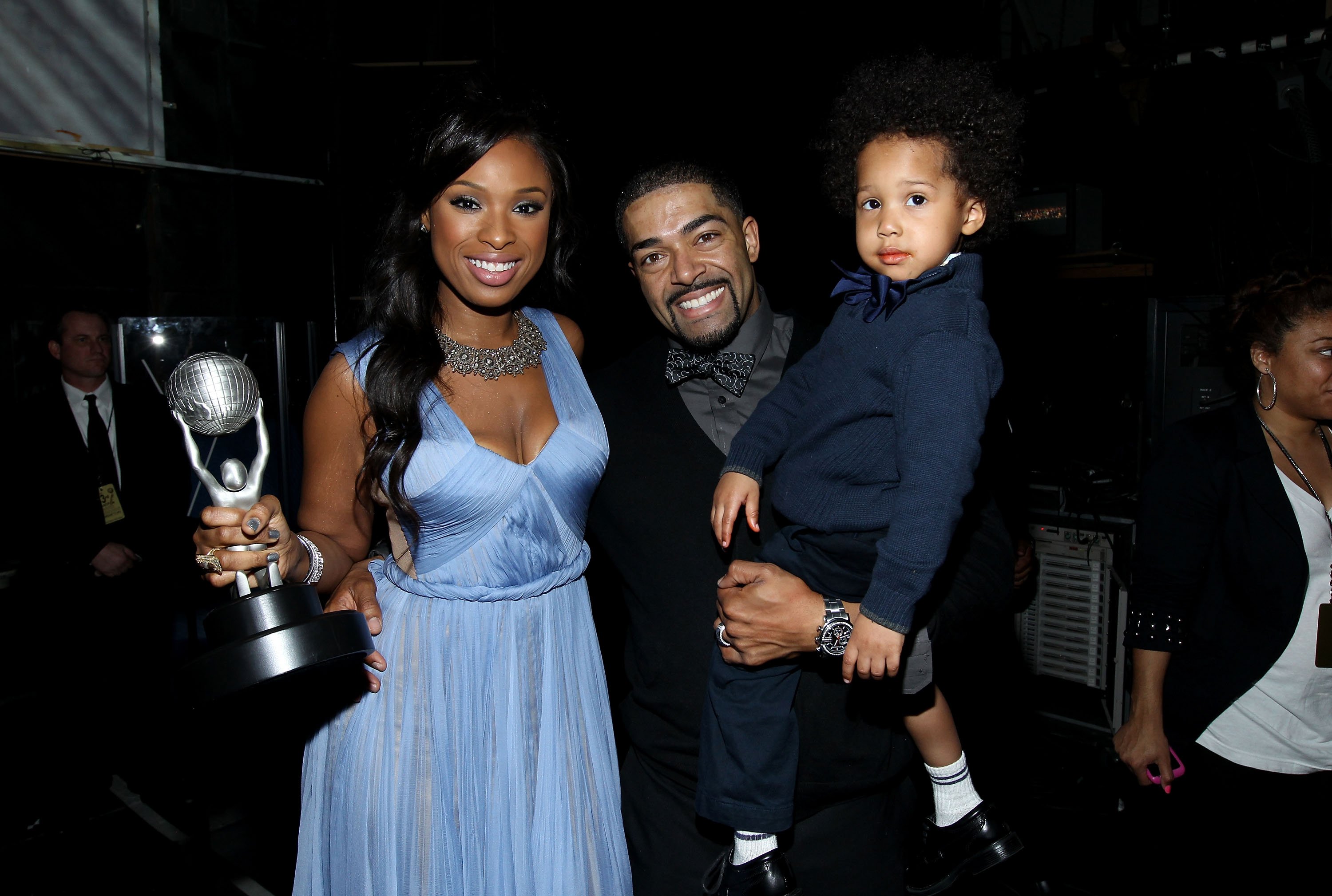 Jennifer Hudson, David Otunga, and son David Daniel Otunga Jr. attend the 43rd NAACP Image Awards held at The Shrine Auditorium on February 17, 2012 in Los Angeles, California | Photo: GettyImages
According to court papers filed by Hudson, Otunga not only accused her of cheating but also tried to manipulate their son by telling the boy:
"Don't let your mom's boyfriend [expletive] touch you."
Hudson and David Jr. were at a recording studio when Otunga called and instructed the boy to shoot footage of the room to see who was present.
Otunga allegedly believed that Hudson was having an affair with one of her producers, something that she denied vehemently.
MORE SERIOUS ACCUSATIONS
Hudson claimed that after she and David Jr. got home that night, she confronted Otunga. He allegedly grabbed their son with one hand and pushed Hudson with the other out of the room. That's when she decided to go to a police station and ask for an order of protection.
Hudson also revealed that Otunga owned a firearm, which she believed he left on the kitchen counter to frighten her. Otunga's lawyer, Tracy Rizzo, later revealed that the gun was a prop Otunga used to practice for a movie role.
Rizzo also released a statement in her client's name, saying that he had "never abused or harassed Ms. Hudson or their son," and that Hudson was playing the victim because she knew Otunga could easily get custody of the boy in court.
FIGHTING IN COURT
As Otunga and Hudson geared up to take their custody battle to a trial, the former wrestler was awarded the primary physical custody of David Jr. in Chicago. At the same time, Hudson was traveling between the U.K and Los Angeles for work commitments with "The Voice."
David Jr. bounced between his parents for the next two years, while the former couple faced each other in court without reaching an agreement.
In April 2019, Hudson made it known she wasn't going to pay for her ex-fiancé's living arrangements, claiming that since they were never married, the terms of child support shouldn't involve his housing.
She also stated in court documents that awarding Otunga with primary custody of their son just because he was "present" and, therefore, "the best parent," "would do a disservice to working parents" like her.
Hudson and Otunga finally reached a custody agreement in July 2019. However, since they both signed a gag order, they are not allowed to share publicly the terms of the agreement or what it entails.
David Jr. has a great relationship with both of his parents and splits his time between them. The boy inherited Hudson's passion for music and Otunga's love for sports.
Please fill in your e-mail so we can share with you our top stories!