10 Interesting Facts You Need to Know about Gospel Singer Deitrick Haddon
Deitrick Haddon is known for his eclectic and sonorous singing style that has endeared him to the hearts of gospel music listeners. Here are ten interesting facts about him.
Deitrick Haddon is one gospel artist that is loved by many. He is known for his engaging style of singing and songwriting. 
Over the years, he has proven himself to be a force in the music industry as he not only writes and sings gospel songs but offers his services to various other genres of music. Here are some exciting things about him.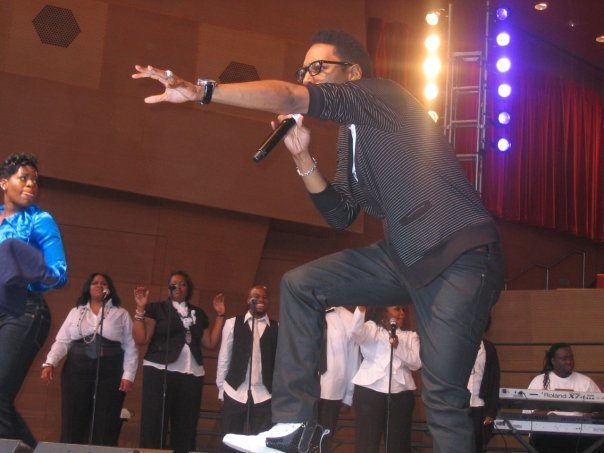 BORN AND RAISED IN DETROIT
Haddon was born on May 17, 1973, in Detroit, Michigan. Aside from being born in Michigan, Haddon was raised and spent most of his formative years there until he moved to Orlando, Florida after getting married.
HIS FIRST SERMON
Haddon spent most of his years in the church. His father was Bishop Clarence Haddon and his mother Joyce was a minister. At just 11 years old, he gave his first sermon. Although it did not go as expected, the experience taught him a valuable lesson in preparation.
HIS LOVE FOR MUSIC
Haddon's love for music began from the church. At the age of 13, he began to focus on it and was made the music minister at the Unity Cathedral. He also served as the youth minister at the age of 16.
FAME AND POPULARITY
Fame and popularity did not come for Haddon immediately after he launched into the music industry as a gospel artist. However, in 2002, things took a turn when his single "Sinner's Prayer" broke out and captured the hearts of many.
His first album "Lost and Found" which he released in 2002 skyrocketed to the No. 1 spot on Billboard's Top Gospel Chart. He has gone on to win numerous awards over the years.
AWARD-WINNING GOSPEL ARTIST
Over the years, Haddon's recognitions included a Grammy nomination in 2003 for Best Contemporary Soul Album for his album, "Lost & Found. He is also a six-time Stellar award winner.
HE HAS WORKED WITH NOTABLE NAMES
When Haddon moved to Los Angeles, music producer Zaytoven presented him with an opportunity to expand his writing scope. 
The opportunity allowed Haddon to try his hands on other genres of music. Aside from working on different musical styles, he got to work with Usher on the album "A."
HIS FIRST MARRIAGE
Haddon married Damita Haddon in 1996 although the marriage crumbled in 2011. While the exact details of what caused the split are not known, Damita revealed that she suspected Haddon was seeing another woman besides her.
Following their split, Haddon returned to Detroit for a while before moving to Los Angeles to enhance and improve his music career.
HIS SECOND MARRIAGE
After his split from Damita, Haddon married Dominique in 2013. The couple has three kids together. They welcomed their last child and only son in 2014 and have two female children.
His marriage to Dominique was his second chance at love and he is excited that he gets to share his life with someone whom he truly loves and adores.
FATHERHOOD
For Haddon, being a father is not hard as he got to see his father Clarence take on a responsible role when it came to raising children.
He enjoys playing basketball with his kids, and he is always excited whenever it came to daddy duties. Haddon also expressed that he loved being there for his kids not only out of love but because he wants to be there.
A BASKETBALL LOVER
With the combination of being a father, husband, son, uncle, and music genius, Haddon is also a great lover of basketball and a big fan of LeBron James.
In all these, Haddon is an interesting personality who values and honors what it means to be a father, husband, and musical genius all encompassed in one.