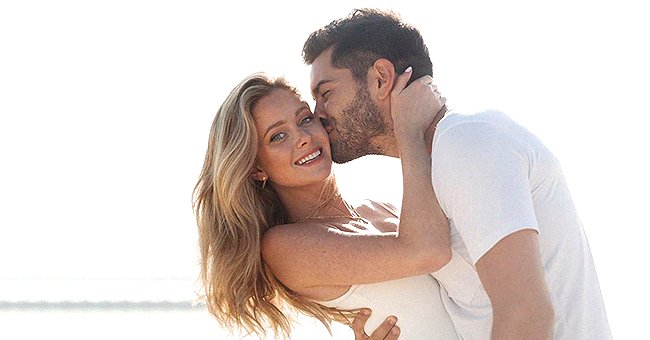 Instagram/hannahg11
Here's What Surprised Hannah Godwin While Quarantining with Fiancé Dylan Barbour

"The Bachelor Nation" alum Hannah Godwin opened up about a surprising detail she discovered about her fiance, Dylan Barbour, while they were in quarantine together.
The COVID-19 quarantine has proved difficult for some couples, but it seems to have strengthened the bond between Hannah Godwin and her beau, Dylan Barboue.
During an interview with People, Godwin opened up about the most surprising thing she discovered about Barbour while they were in quarantine together.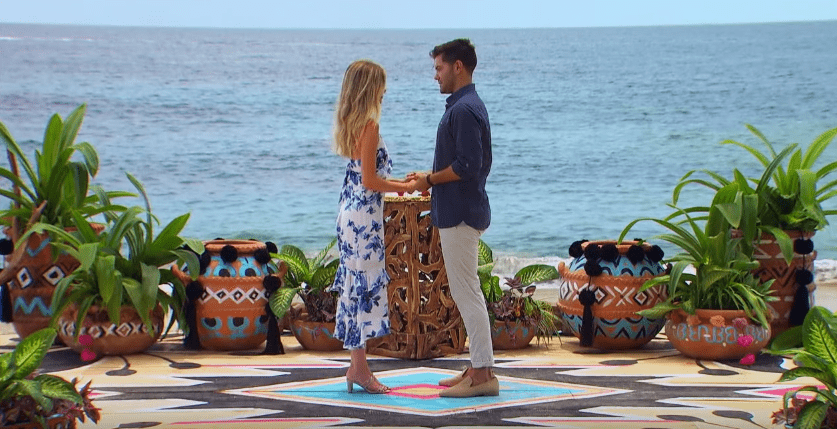 Dylan Barbour and Hannah Godwin in an episode of Bachelor in Paradise 2019 | Photo: Youtube / Bachelor Nation on ABC
The pandemic has helped the couple learn more about each other, and Godwin noted that Barbour came off as a stay at home dad during their time together.
Godwin explained that her fiance loves homely things like doing the laundry and bringing her coffee. She believes Barbour's end goal is to be a stay at home father and added:
"I think that side of him really surprised me."
Before the COVID-19 pandemic, the couple was in a long-distance relationship, with Godwin living in Los Angeles and Barbour in San Diego.
Currently, the couple are together in Barbour's place and have started making plans to move in to a new home in San Diego.
In June, Godwin and Barbour celebrated their engagement anniversary.
Along with spending quality time with her boo, Godwin is also elated that moving into a new place will provide them with more space.
Godwin revealed that Barbour's closet is not big enough for her, and she has only been managing it. She said:
"I'm just trying to find somewhere that has a little bit more space for all my clothes."
Godwin was a contestant on season 23 of the dating reality show, "The Bachelor," where she starred alongside Colton Underwood. Although Godwin was unable to win Underwood's heart, she made it far enough to be considered being cast for "The Bachelorette."
After going through several interviews, producers of the show reached out to her to tell her she did not get the part. This was to Godwin's relief as she reportedly recalled having nightmares about getting on the show and screwing things up.
Apart from the nightmares, Godwin is also happy she did not land the role because of her relationship with Barbour. Although they would have been together on the same season of "The Bachelorette," it is not guaranteed that the pair would have ended up together.
In addition to "The Bachelor," Godwin also appeared on season 6 of "Bachelor in Paradise," where she met Barbour. The duo fell in love, and by June 2019, they got engaged in a televised beachfront proposal in Mexico.
In June, Godwin and Barbour celebrated their engagement anniversary by dedicating sweet tributes to themselves in social media.
Sharing a series of adorable photos and videos, Godwin penned a note to Barbour, where she expressed how happy he makes her. Also, sharing a set of snapshots throughout their relationship, Barbour wished his fiancee a happy anniversary.
Although Barbour and Godwin look forward to getting wedded someday, they feel no pressure to get married soon. For now, the couple seems pretty happy and content with where they are.
Please fill in your e-mail so we can share with you our top stories!