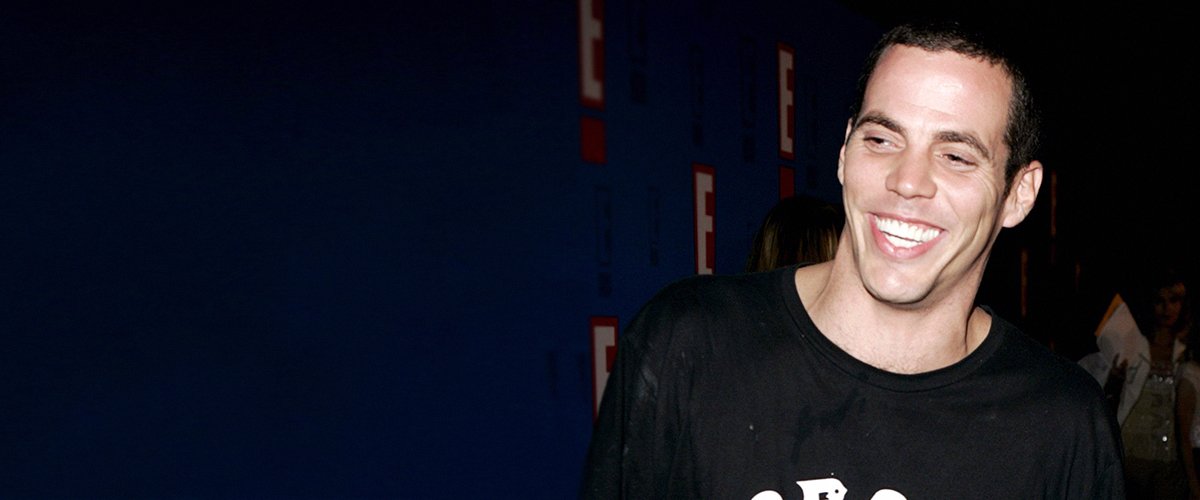 Getty Images
Steve-O Went through Hard Times but Stays Sober — Look into His Life's Struggles
TV personality and comedian Steve-O, best known as one of the members of "Jackass," struggled with substance abuse for years before finally getting sober.
Back in 2008, after being forcibly taken to Cedars-Sinai and placed on a 5150 hold for suicidal behavior, Steve-O released a shocking goodbye letter addressed to drugs and alcohol, the substances that he had been addicted to for most of his life.
My luck will not last with continued use of alcohol and drugs.
STEVE-O'S INTERVENTION
5150 hold means that a person – Steve-O, in this case – can be put to a locked psychiatric facility against their will for an evaluation for up to 72 hours.
Steve-O's "Jackass" co-star Johnny Knoxville and some other friends considered that pushing him into rehab by all means necessary was the best thing to do because, two weeks before, he had sent an e-mail admitting that he was ready to die.
Even though Steve-O was supposed to stay for only 72 hours, his uncooperative and obstinate behavior made everyone change their minds and, instead of a 5150 hold, he was placed on a 5250 hold, which translates to a 14-day stay.
It was during all that time that the TV personality wrote the previously mentioned goodbye letter to alcohol, marijuana, LSD, cocaine, and many other drugs.
STEVE-O EXPLAINING HOW EVERYTHING STARTED
After admitting that he was not ready to die, Steve-O described how he got involved with those substances for the first time. He explained that his late mother, Donna Gay Glover, was an alcoholic who would feed him alcohol as a baby so that he wouldn't cry during their frequent airplane trips.
By the time he was eight years old, he was already drinking alcohol on New Year's Eve with the consent of both of his parents, including his dad Richard Glover. At 12, Steve-O was already vomiting from having too much alcohol.
He then started doing drugs at 16 years old. He began with marijuana, then moved on to LSD, amphetamines, nitrous oxide, cocaine, and pretty much everything else except for crack cocaine.
One of Steve-O's lowest points during his life as a drug addict happened many years ago when he went to his supposedly HIV-positive drug dealer's house and snorted cocaine that had tiny blood splatters on it.
As he said it himself, that was only one of the signs of how "desperate and pathetic" his addiction made him be. Luckily, he didn't contract HIV from that incident.
Before his 2008 intervention, Steve-O tried to quit his substance abuse several times. When he was 18 years old, for example, he spent 19 days sober after getting help from Alcoholics Anonymous.
STEVE-O GETTING SOBER FOR GOOD
However, he relapsed by taking a shot of vodka for each day he didn't drink. When he was 20, Donna forced him into rehab, but after being sober for a little over two months, he relapsed again. Steve-O wrote in his letter:
"My luck will not last with continued use of alcohol and drugs that are not prescribed to me by doctors that are aware of my addictions."
Fortunately, that proved to be the wake-up call that Steve-O needed to get sober for good as he has been clean for 12 years! Nowadays, the TV personality is engaged to Lux Wright. The couple shared the engagement news on Instagram in January 2018.
Steve-O's four-image slideshow included a photo of Lux's hand wearing her beautiful ring, one of her cuddling one of their dogs, and a couple of selfies.
In the caption, the "Jackass" star revealed that he proposed to Lux in front of some of his closest friends, dad, and sister and that he spent over six months planning his proposal.
Steve-O's wife-to-be, on the other hand, share a single picture of her kissing her man while flashing her ring. For the caption, she admitted to being ready to spend the rest of her life with Steve-O.
Please fill in your e-mail so we can share with you our top stories!