Dennis Quaid Couldn't Resist Adopting Namesake Black Cat from an Animal Center in Los Angeles
The pet was taken to a rescue center to find a permanent home. The actor couldn't help but take it home, an advantage for the cat sharing his same name.
Dennis Quaid, 55, is known not only for his artistic talents and varied characters. He is also an enthusiastic defender of animal life. He has a canine companion, a miniature bulldog that he can't stop showing off on his Instagram feed.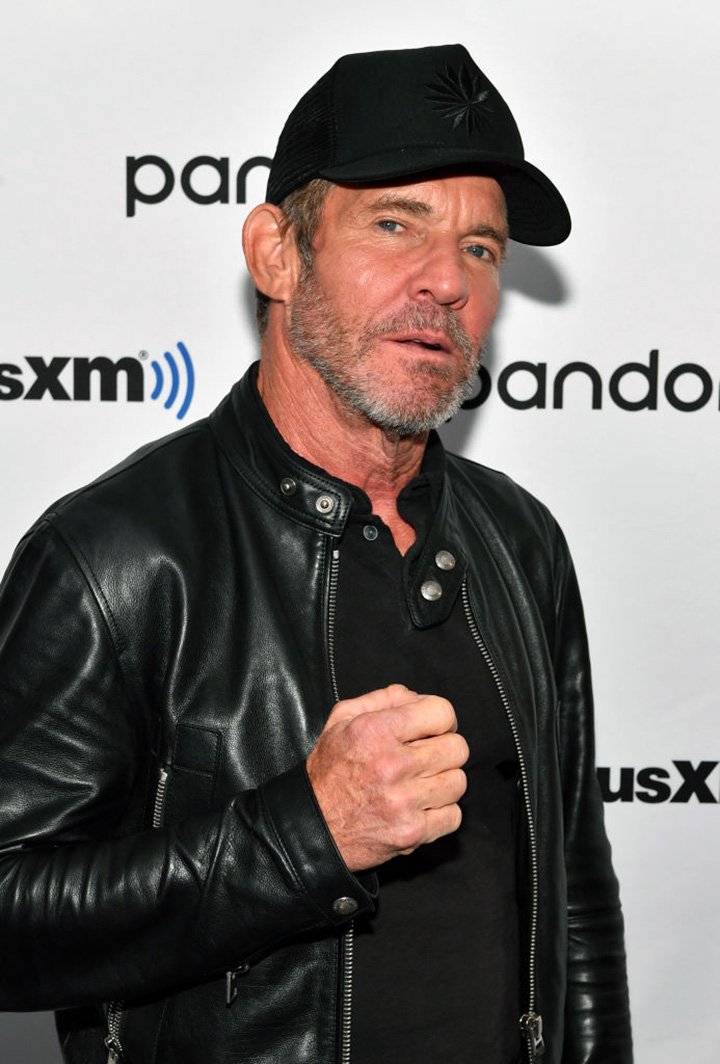 But this time it is not his bulldog who is the protagonist, who is monopolizing the lights at this moment is a cat with a very particular characteristic. The cat was taken to the Lynchburg Humane Society, where they reported that his name was Dennis Quaid.
Dennis Quaid Adopts a Black Cat Named Dennis Quaid: 'I Just Couldn't Resist'​ https://t.co/zYTvWqLpos

— People (@people) August 13, 2020
When the story of the cat with the actor's name reached his ears, the animal lover could not resist meeting and adopting him. When a person who loves animals comes across one who needs a home and has his name on it, there is no other end than to bring him home.
THE STORY
The cat in question is a 6-year-old black male cat named Dennis Quaid. On the shelter's website, they placed a funny reference to the actor along with the photo of the cat to offer him up for adoption.
The actor recently started an animal podcast called The Pet Show. On the Quaid program, he and co-host Jimmy Jellinek made a call to the shelter and promised to adopt the cat. He further suggested that perhaps putting the name of a celebrity on a pet increases its chance of being adopted.
ADOPTION IN TIMES OF QUARANTINE
Quaid isn't the only celebrity who has decided to adopt an animal as a pet in this time of social isolation caused by the quarantine. Other celebrities have opened the doors of their homes to pets in need and thus have obtained a company.
Some of the celebrities who increased their family with a pet are Camila Mendes, Arnold Schwartzenegger, Kaia Gerber, Miley Cyrus, Charles Melton, Liev Schreiber, Miranda Lambert, Selena Gomez and the couple of the moment: Jennifer Lopez and Alex Rodriguez, among others.
The actor decided to start this
new podcast to share
his love for animals. After having made many animal movies, and loving animals as a child, he wants this show to be a place to talk about animals and how to make life better for them.