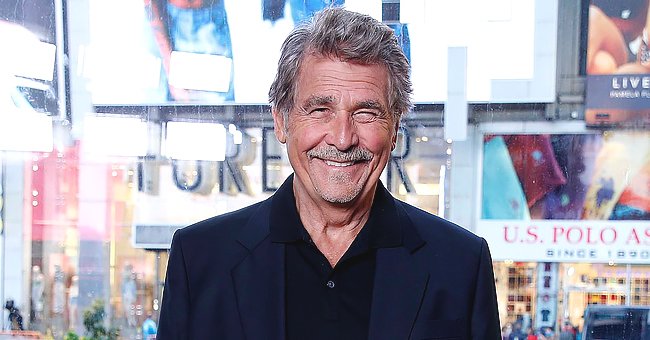 Getty Images
James Brolin Opens up about His Grandkids and Whether They Listen to His Advice in a Candid Interview
80 years of knowledge and one of the most successful careers in Hollywood seem to not be enough to the actor's grandchildren, who, he says, do not listen to him very often.
Anyone knows that people get wiser as they get older, and that is why the 80-year-old actor, James Brolin, expects his older grandchildren to listen to him. Though the Hollywood star might be a great reference to receive advice from, he playfully said in an interview that his grandkids do not listen to him that much.
The "Life in pieces" actor later corrected his joke and explained he thinks that both his grown grandchildren, 32-year-old Trevor, and 26-year-old Eden, somehow pay attention to the things he talks about with them. "I hear them repeating what I said later without realizing it," said the actor.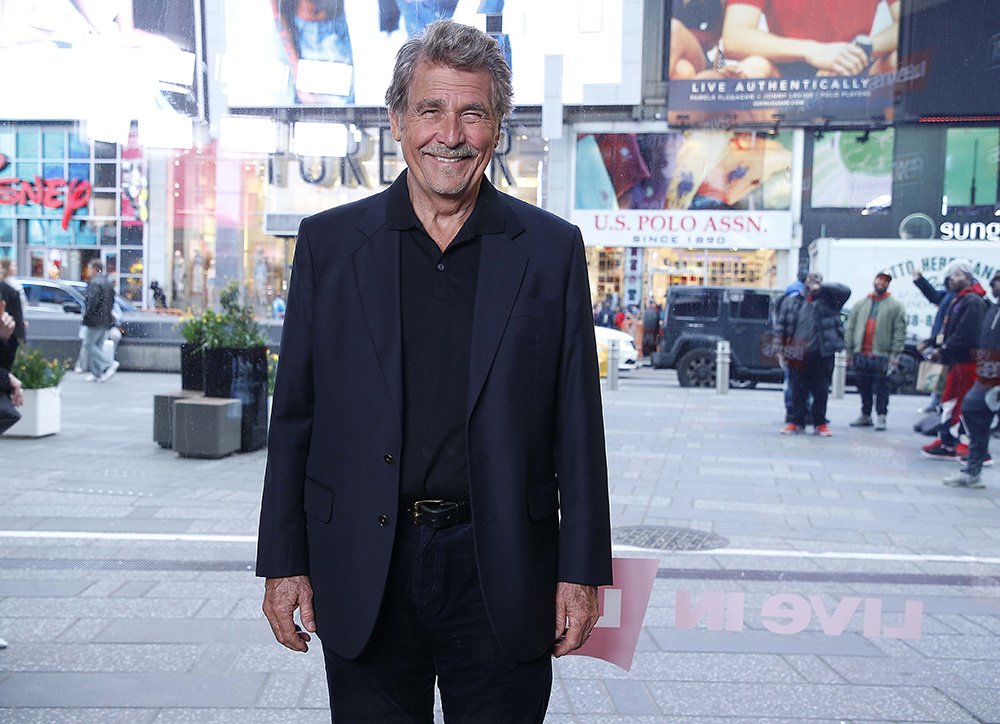 James Brolin visits "Extra" at The Levi's Store Times Square on April 18, 2019 in New York City. I Image: Getty Images.
Brolin confessed that being a grandfather is one of the things he enjoys the most, and though he lives far from Trevor, who lives in Albuquerque, New Mexico, and Eden, who lives in the Woodstock area because of their jobs, he makes sure to call them every now and then to constantly keep in touch.
Trevor and Eden are the actor's eldest grandchildren, whose parents are his first son, 52-year-old actor, Josh Brolin, with his ex-wife, Alice Adair; however, James also has another grandchild, Westlyn, Josh's third child. Recent news announced that he and his wife, Barbra Streisand are expecting a fourth grandkid from Josh.
Trevor is the eldest of them all. He was born in June 1988 from Josh's first marriage, and he followed his father's footsteps. He worked as an actor as well as a director, writer, and producer. Currently, he is engaging in a career as an electrician.
Born in November 1994, Eden is James' second grandchild. She has been pursuing a career as an actress and a singer. Her series and film credits include "Yellowstone", "I dream too much," "Arkansas," "Blood Bound," among many others.
Westlyn Reign is Josh's third child who he shares with his third wife, Kathryn Boyd, with whom he has been married to since 2016. The two-year-old baby girl was born in November 2018, and she is the queen to melt her grandparents' hearts. A couple of months ago the couple announced they were expecting a fourth child, so James and Barbra's next grandkid is coming.
James Brolin is a renowned Golden Globe and Emmy Award-winning actor who has become very popular not only for his great performances but also for his ability to embrace every genre. Though his series and film credits are abundant he is mostly known for TV dramas "Hotel" and "Marcus Welby, M.D."
and with his debut film "My Brother's War," he won Best Film at the Hollywood Film Festival. James has been married to Academy Award-winning actress Barbra Streisand since 1998.
Please fill in your e-mail so we can share with you our top stories!