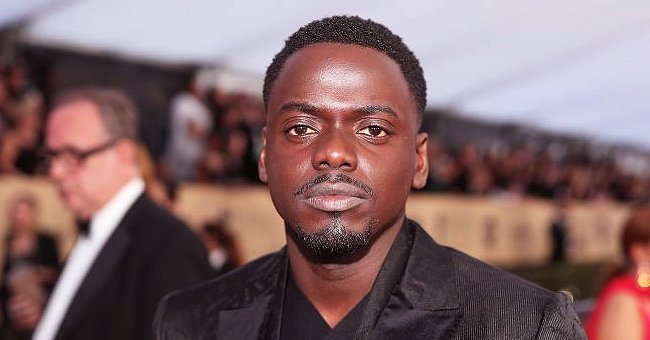 Getty Images
Nine Interesting Facts about 'Black Panther' Actor and Rising Star Daniel Kaluuya
Actor Daniel Kaluuya has steadily risen to fame after starring in top blockbusters like Jordan Peele's 2017 horror film, "Get Out," and "Black Panther."
Before he became a superstar, actor Daniel Kaluuya was a simple boy who lived and experienced life with his mother in the small district of Camden in London. Here are nine things about the rising superstar actor.
WROTE HIS FIRST PLAY AT NINE
Kaluuya lived with his mother in Camden, Europe. He went to an all-boys Catholic school and grew up finding schoolwork to be very easy for him. His mother was a strict woman who was very focused on making sure her boy got his grades up, and he did.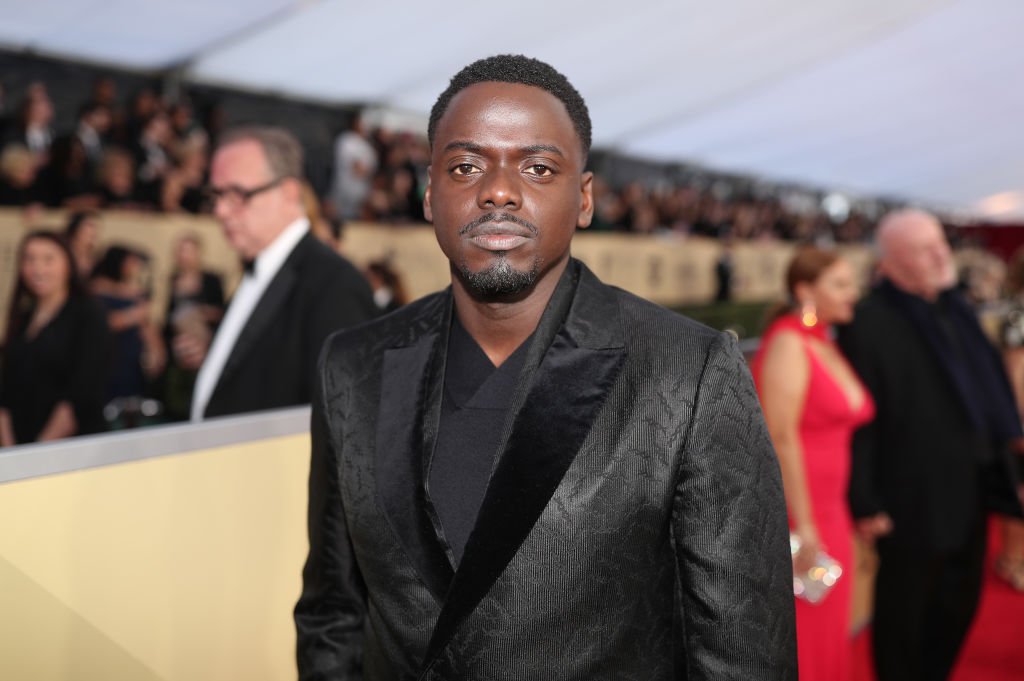 Daniel Kaluuya at the red carpet of the 24th Annual Screen Actors Guild Awards in January 2018. | Photo: Getty Images
Young Kaluuya thought that as long as he kept his grades up, he could be as stubborn and carefree as he wanted, and have all the fun.
His mother, however, was not interested in seeing her son go that way. So to get him off the streets, she got him into writing. She enrolled him in a class at a theatre and at the age of nine, he wrote his first play ever.
GETTING INTO ACTING
After his mother found that the theater was the place to keep her loud and boisterous son out of trouble, she put him in an after-school drama group and, eventually, an improvisation class.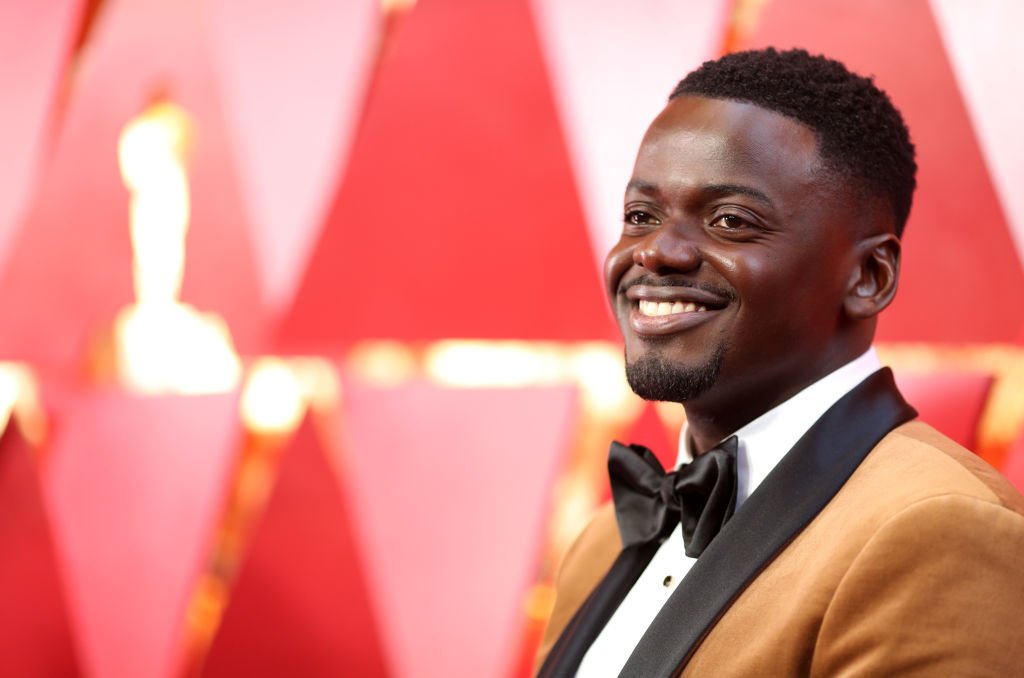 Daniel Kaluuya at the red carpet of the 90th Annual Academy Awards in March 2018. | Photo: Getty Images
HIS FIRST JOB
The "Get Out" star got his first actual job as a runner for a shopping channel when he was 16 years old. He showed up on the very first day, fully dressed in a suit, ready to work — he was supposed to serve everyone coffee.
Even though he was just a runner, the 16-year-old knew that he had to do whatever he was doing as perfectly as he could. It was around the same time that he snagged his first acting gig on a television film "Shoot the Messenger," alongside popular actor David Oyelowo.
AN EPISODE ON PRIMETIME DRAMA
Kaluuya was recruited for the Channel 4 drama, "Skins," while he was still in high school. He joined the show as an actor and a writer, after which he hired an agent.
He was writing and acting in plays for a Hampton theater company and the show was searching for young writers, so he went there as a writer before the show was cast.
Later on, he went to an open audition which he had no idea was meant for the show's cast. He landed the role and the writing job, thus making him one of the youngest people ever to write an episode for a primetime drama.
HE ENJOYS GRIME MUSIC
Growing up in the kind of place that he did, Kaluuya fell passionately in love with Grime. It resonated deeply with him because it showed him how unworthy mainstream could be, showing him that being different was not wrong.
In an interview with Guardian, the actor opened up about being a man of color in the industry, and how his role in "Get Out" portrayed some sort of universal Black truth." He said:
"I think there's more room in the US to create something and see what happens."
The film struck as unsayable as it tackled the underlying social issue of racism so blatantly. It resonated within him, the way it stood out—just the way Grime made him feel.
HIS GIRLFRIEND, AMANDLA CRICHLOW
Kaluuya and his girlfriend, Amandla Crichlow, have been spotted together at many events and red carpets, but the couple keeps its private affairs precisely that way.
Not much is known about their relationship, but Crichlow does come from a very notable family in Hollywood.
She is the daughter of Frank Crichlow, a famous British community activist and civil rights campaigner who was sometimes known as the godfather of Black radicalism. Her sister, Lenora, famously made appearances on the British TV series, "Being Human" and another series, "BlackMirror."
Crichlow herself is a producer and has a few movies under her belt, including 2007's "The Bill" and 2006's "Prime Suspect 7: The Final Act."
STARRING IN "SUCKER PUNCH"
The actor was required to lose 42 pounds to play the role of a young, promising boxer in "Sucker Punch." This meant he had to give up all the wonderful delicacies that his mom loved to make, much to her dismay.
STARRING IN STEVE MCQUEEN'S NEW FILM
British filmmaker and video artist Steve McQueen, who is best known for his film, "12 Years a Slave," saw Kaluuya's performance in Jordan Peele's 2017 film, "Get Out" and was immediately captivated by the actor. Kaluuya is now set to star in McQueen's new movie, "Widows."
HIS BAFTA RISING STAR AWARD
In 2018, Kaluuya was among the five actors to receive a nomination for the Bafta Rising Star award. At the awards ceremony, the actor who won concluded his speech by thanking his mother for pushing him towards acting. She was the reason he was there and she was the reason he would keep going.
Please fill in your e-mail so we can share with you our top stories!