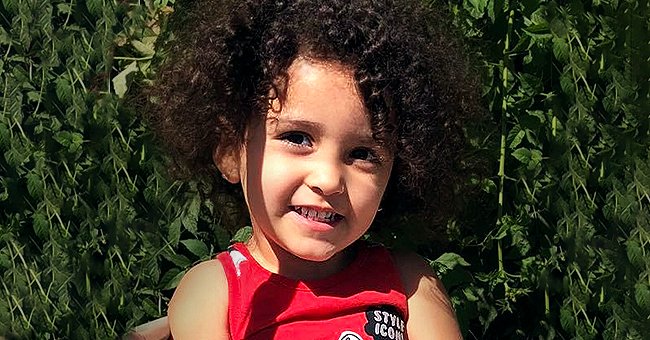 Getty Images
Mother Believes She Saw Spirit of Her Late 2-Year-Old Daughter at Las Cruces Cemetery

Saundra Gonzales, a young mother from Las Cruces, in New Mexico, has recently shared that she believes to have seen the spirit of her late daughter, Faviola, at the Masonic Cemetery.
Gonzales took to the Las Cruces Community Watch Facebook group to share the story, which started with Faviola's murder at the hands of Gonzales' ex-boyfriend Lalo Anthony Castillo.
It has been reported that Faviola, who would be 4 years old today, was found dead under suspicious circumstances while under the man's care.
Castillo was arrested for child abuse but, according to Gonzales, he is currently free and being told to be "patient" by the DAs office has made her full of anger.
As aforementioned, Faviola was buried at the Masonic Cemetery but the family, and other families, had been having trouble with people stealing items from the graves, such as toys and other personal belongings.
A SHOCKING DISCOVERY
This led a family to install a surveillance camera, which surprisingly caught images of a little girl wandering around the graveyard and interacting with the toys in the middle of the night.
Shocked, and concerned that there was a lost child in the area, the images were taken to the workers at the cemetery. One of them immediately recognized the girl and took them to Faviola's grave.
They found Gonzales' and Faviola's grandmother the next day visiting her grave and showed them the pictures, which brought tears to the heartbroken mother's eyes.
Gonzales is convinced that the little girl in the snaps is Faviola because she "looks like her head to toe," from her hair to her clothes and even shoes.
NOT ALONE
In one of the pictures, Gonzales claims that Faviola can be seen walking away with a tall man, which she believes to be James, a late member of the family who showed her the images. She added:
"I truly believe in my heart she was sent to him to comfort him and to let him know he is okay now. In the last photo, you can see two figures, a tall man and a child, walking away!"
A SCARY EXPERIENCE
Faviola's alleged appearance might have brought comfort to Gonzales, but the same can't be said for Adam Ellis, a cartoonist who claims to have been haunted by the spirit of a child he calls "Dear David."
Ellis explained that he has experienced sleep paralysis and seen the child with a deformed head sitting in a chair in his room. Not only that, but he has also captured supposed paranormal activity on camera.
Please fill in your e-mail so we can share with you our top stories!