Dennis Rodman's Father Had 29 Kids with 16 Women – Inside Their Reunion after 42 Years
NBA Legend Dennis Rodman is one of the 29 kids born to his father who was allegedly involved with 16 different women. Here's what happened when they reunited after 42 years of separation. 
Years ago, Dennis Rodman reunited with his estranged father, Philander Rodman Jr. after 42 years of being away from him. The reunion came after an exhibition game that took place in the Philippines back in 2012. 
Philander, who has reportedly fathered up to 29 kids with 16 different women, admitted to being happy and surprised that Rodman agreed to meet him.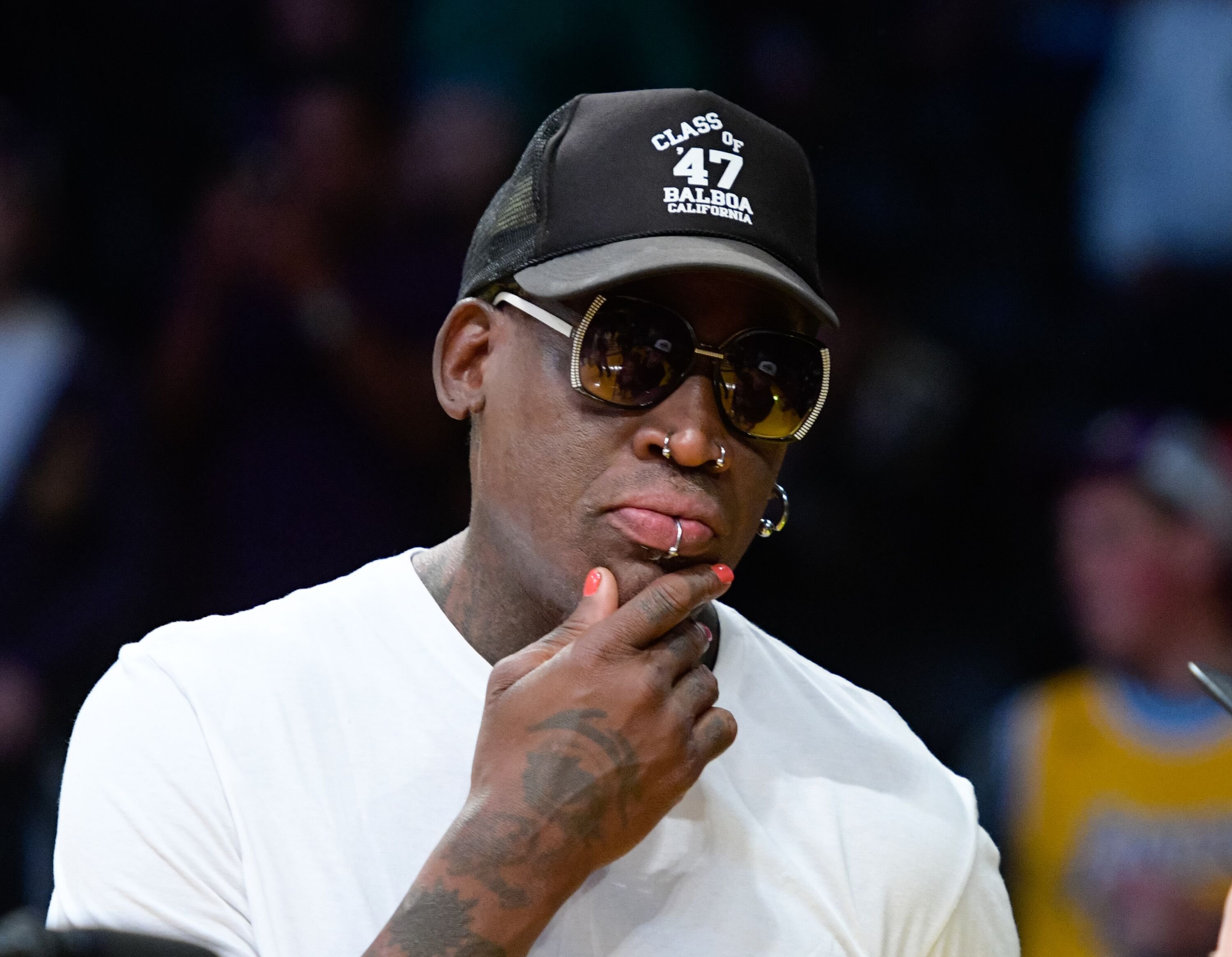 Apparently, it wasn't his first attempt at meeting the NBA Hall of Famer. He made an attempt during a previous game in 2006 but had no luck. 
So, when the proud father finally got to hold his son's hands for the first time since their last meeting in December 1969, he termed it a "great" experience which made him a pleased man. 
Philander, who had been residing in the Philippines for close to five decades, said he wished to explain to his son that he never abandoned his family in the states. However, they only had time for greetings and pleasantries. 
The proud father reportedly spent only three minutes with his son who had also been busy signing autographs after the game. Nevertheless, Philander termed the meeting as the beginning of something good. 
He was suspended for 11 games for kicking a courtside camera person in the groin.
Rodman acknowledged his father's presence during a break in gameplay by grabbing a microphone and pointing to him in the arena. The crowd went wild as Philander stood wearing a red baseball cap that read, "Yes, Dennis Rodman is my son."
Philander Rodman, the father of Hall of Famer Dennis Rodman, has died in Pampanga. He was 79.

Here's a lookback on the father-son reunion in Manila where Dennis finally acknowledged his estranged dad. https://t.co/LtAnuIgdGs pic.twitter.com/Jl5CZQhQOX

— Rappler (@rapplerdotcom) July 17, 2020
The Vietnam War veteran died eight years later in Angeles City, Pampanga where he ran a burger joint named Rodman's Rainbow Obama burger restaurant. 
Rodman is one of the most controversial figures in the basketball world and to date, his eccentricity still stands out.
He began his basketball career on the streets before enrolling in a college where he flunked out after being unable to keep up with school work. 
Philander Rodman, the father of Hall of Famer Dennis Rodman, has died. He was 79. https://t.co/LwYLsJJdtq

— Rappler (@rapplerdotcom) July 16, 2020
Rodman was later enrolled in Southeastern Oklahoma State where his tenacity overwhelmed opponents. During his three-year stay at the school, he averaged close to 26 points and 16 rebounds per game. 
Afterward, he was drafted for the Detroit Pistons where he remained for years. His arrival was a game-changer and the Pistons became one of the top teams in the NBA. The club would go on to win the championship in 1989 and 1990.
Aside from being a talented basketball athlete with an impressive track record, Rodman was also involved in wrestling. 
This came after he was suspended for 11 games for kicking a courtside camera person in the groin during the 1997-1998 NBA season. 
While suspended, he pursued his career in wrestling, participating for the World Championship Wrestling company in 1997, 1998, and 1999.
Rodman retired totally from the world of basketball in 2000 but kept on making headlines. He also branched into reality TV and remained a regular appearing in shows like "Celebrity Rehab" and "Sober House."