See How Mandy Moore Paid Tribute to Husband Taylor Goldsmith on His Birthday
American sweetheart, Mandy Moore, recently celebrated her husband, Taylor Goldsmith's birthday with a heartwarming tribute: "You are undeniable."
Mandy Moore and Taylor Goldsmith are a leading standard in couple goals. Moore recently took to social media with a touching birthday tribute for her husband of 2 years. 
She shared a montage of photos to commemorate the joyful day. The first was a black and white rendering which featured Goldsmith looking dashing in a suit complete with a tie and a flower carnation in his breast pocket.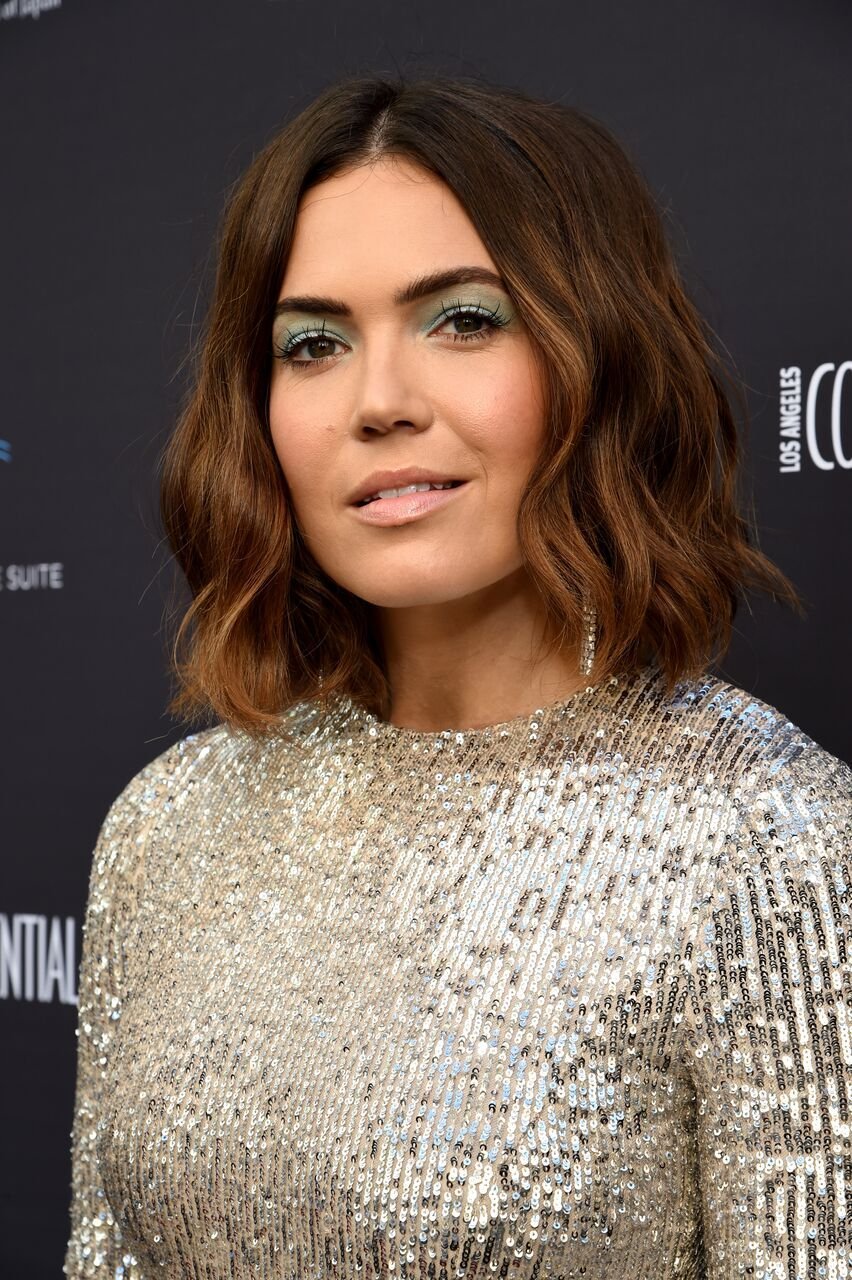 The photos that followed captured the couple both at different times in their eventful lives. One saw them standing with their backs to the camera while they seemed focused on something in front of them while another captured a heartwarming moment where Goldsmith, who had a guitar in hand, seemed to be playing to a smiling Moore. 
"I'm not sure what I did in a past life to deserve you, but it must have been something big. You are undeniable," Moore began the tribute that followed the gorgeous photos. 
She went further by listing off some Goldsmith's desirable traits, which she equally found contagious. Moore also thanked him for trusting her with his heart and for being everything she needed over the years. 
Her journey to a better emotional state culminated in her latest "Silver Landing" album.
The talented actress added that while 2020 has been a "wild ride," she can not wait for what the following year will bring. She finished with a "Happy Birthday" and a profession of her love. 
The photos and the emotional caption that followed it had a lot of fans in their feelings, and they all took to the comments section with compliments and well wishes for the celebrant. 
One fan wrote, "Hey! What a couple! Happy birthday, Taylor. Happy new season to your life." In July, Moore opened up about being stuck at home with her husband amid the novel Coronavirus pandemic ravaging different parts of the world. 
The talent expressed gratitude to be doing so with someone she's in love with and admitted that she is enjoying this "unfettered" time with her husband since she might not get it again. 
Though Moore's tour to promote her album "Silver Landings" has been rescheduled for another time due to the current pandemic, she has taken the opportunity to redouble her efforts towards making music after years of focusing solely on acting.  
Moore recently took to her Instagram Stories to share a photo of herself in a recording studio. She tagged it, "Recording in the age of COVID," and noted that she had no mask on because she was well isolated from people. 
Moore and her musician husband, Taylor Goldsmith, have kept fans happy with their remote performance sessions on IGTV amid the ongoing coronavirus quarantine. For the 36-year-old actress, getting to work with her husband is a Silver lining she never saw coming. 
Moore had previously enjoyed success on the music scene as a teen pop star dropping several hits like "Candy," and "In my pocket" and even going on tour with the Backstreet Boys. 
However, her career as a singer came to a screeching halt after her marriage to fellow musician, Ryan Adams, who allegedly promptly started handling the reins of her career and refusing to record songs they sang together. 
After their divorce in 2016, Moore started making progress with her life, both as a woman and singer. Her journey to a better emotional state culminated in her latest "Silver Landing" album, a vulnerable album founded on the '70s-influenced folk-pop of her previous singing efforts. 
For the album, she enlisted the help of producer Mike Viola (Jenny Lewis, Shania Twain) and her supportive husband, Taylor Goldsmith. 
Moore and Goldsmith got engaged in September 2017 and made the walk down the aisle more than a year later on November 18, 2018.