instagram.com/zebedee_management
Modeling Agency Redefines Beauty in Fashion Industry by Representing Models with Disabilities
Most people might be accustomed to seeing a familiar look from models on fashion runways and in photoshoots. However, one model agency has been expanding the representation of individuals in the industry.
The agency, called Zebedee Management, has worked with and for people with disabilities and visible differences. In an interview with E! News, co-director Zoe Proctor said:
"Our mission is to increase the positive representation of these models in fashion, advertising and wider media."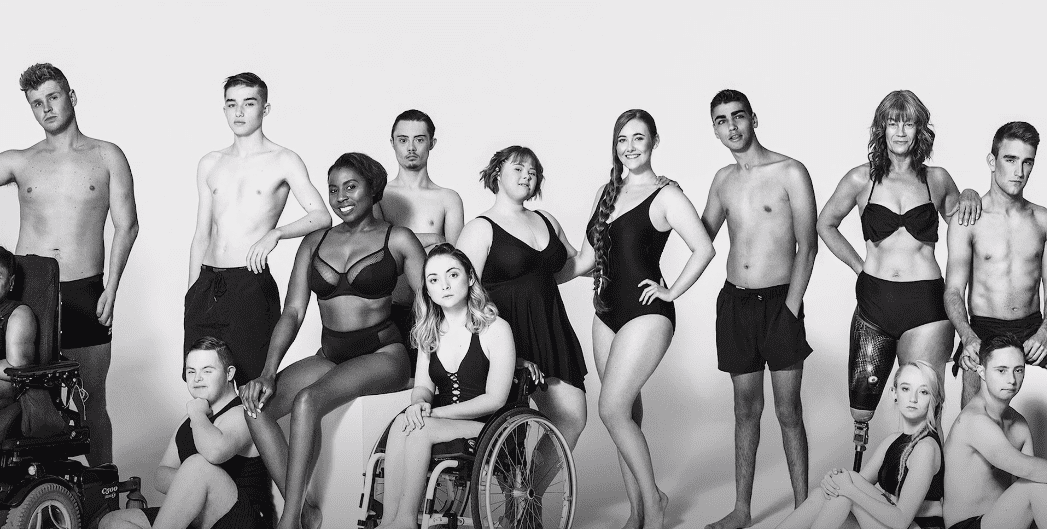 Zebedee Management's models at a body confidence building shoot in 2018. | Photo: YouTube/Zebedee Management
Established in 2017, Zebedee has given their models opportunities to become part of campaigns with several huge brands, including Gucci and Tommy Hilfiger.
Every photoshoot would give the agency's model a feeling of certainty about their place in the industry. Not only that, but it also has inspired consumers around the world.
"For such a long time, our models have faced discrimination and been excluded from the industry. Zebedee has given them the platform to shine!" Proctor shared.
She added that being a part of a fashion or beauty campaign means everything to their models since it builds their confidence and feelings of self-worth.
Proctor went on to explain that their being part of the fashion campaigns not only impacts the models but also their loved ones and the wider society.
After the launch of the campaign, Goldstein quickly earned global fame.
Zebedee has additionally worked on some of the greatest campaigns in adaptive fashion, including a 2018 River Island anti-bullying campaign.
Most recently, model Ellie Goldstein, who has Down syndrome, was picked to be the face of Gucci's color cosmetics campaign.
Goldstein, from Essex, England, said she could hardly imagine how Gucci had chosen her and that she was overwhelmed with happiness when she was presented the opportunity.
After the launch of the campaign, Goldstein quickly earned global fame. According to co-director Laura Johnson, her photo raked in the most likes ever on a Gucci Instagram post.
Goldstein got into modeling when a family friend saw Zebedee Management on "This Morning" and urged Goldstein's mother, Yvonne, to grab the opportunity for her daughter. Since 2017, Goldstein has been a regular with the agency.
Besides her recent work with Gucci Beauty and Vogue Italia, Goldstein has been featured in campaigns for Vodafone, Superdrug, and Nike.
The acclaimed model intends to keep breaking down barriers. She is committed to promoting awareness of and representation for individuals with disabilities with her work.
Meanwhile, Sudanese-Australian model Adut Akech was named Model of the Year in 2019 by the British Fashion Council. Her personal journey is now a great inspiration for the many refugees out there trying to reconstruct their lives in a foreign land.
Please fill in your e-mail so we can share with you our top stories!