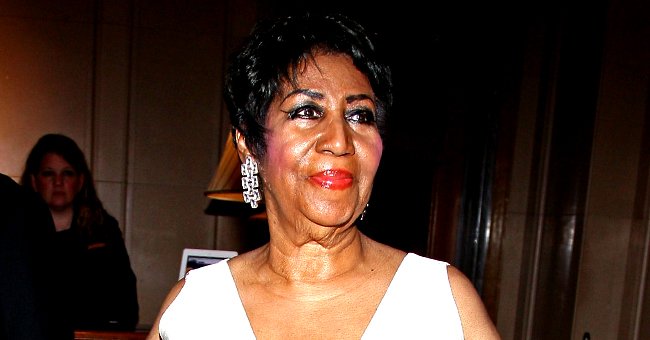 Getty Images
Aretha Franklin's Granddaughter Is the Spitting Image of Her Grandma in Throwback Photos

Aretha Franklin's granddaughter, Victorie happens to be her grandma's lookalike. She shared throwback snaps of herself that showed the striking resemblance between both women.
Victorie Franklin's grandmother is often called the "Queen of Soul." During her lifetime, Aretha Franklin was an incredibly talented singer whose fame ran across various countries.
Barely a week ago, Victorie shared some throwback snaps of herself. The first shot showed her in braids and rocking a short-sleeved shirt with an adorable necklace.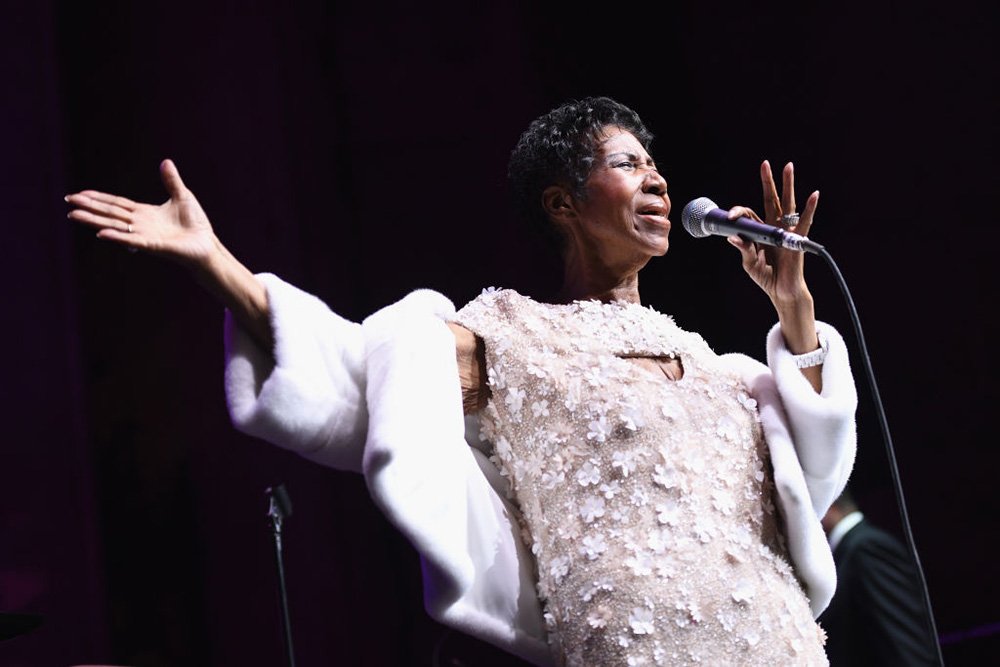 Aretha Franklin performs onstage at the Cathedral of St. John the Divine on November 7, 2017 I Photo: Getty Images
In this image, the resemblance between Victorie and Aretha was visible as the former looked gently as she posed. Another featured her in an animal print swimsuit and sunglasses while posing at a beach. Her flaky and colorful hair was nicely styled.
The post had four different swipes and each showcased the beauty of the younger Franklin as well as the resemblance between her and her grandmother. She captioned the post:
"I love looking at old pictures. It brings you back to a moment in time, and a bunch of memories are sparked from that one image [...] 4 different me's!"
Throwback or not, her followers could not get over the four shades of cuteness. They complimented the post via emojis and eye-catching adjectives. One person wrote "stunning" before adding lovestruck and fire emojis.
The Franklins are used to being on the headlines. When the singer passed away in 2018, her granddaughter shared an emotional post online. The post was a recording that was taped a few months before Aretha's death. It showed the "Queen of Soul" playing the piano in her home.
For them, she was not just a singer but also a woman who could skillfully combine her career and family.
Her granddaughter expressed the hurt and grief over the tragic exit. She also shared some information about growing up around the singer. She wrote:
"I have many memories of me coming into her home [...] Words can't describe the pain I'm feeling [...] Today we lost an icon, a legend, but today I lost my grandma."
The younger Franklin is undoubtedly on the path to make her grandmother proud as she has also established a musical career.
She was able to learn from her grandma. Her first performance was at the BET Awards in 2014 when she sang in honor of the legendary singer.
The "Queen of Soul" impacted not only the music industry but her close relatives. She has been celebrated tirelessly by her family, who remember her as an essential member of the Franklin clan.
One year after her passing, her son, Kecalf Cunningham, expressed a heart-melting message to mark the anniversary. He explained that she was a loving mother and grandparent who impacted the family positively.
The Franklins intend to continue to celebrate their cherished star for as long as they can. For them, she was not just a singer but also a woman who could skillfully combine her career and family.
Please fill in your e-mail so we can share with you our top stories!