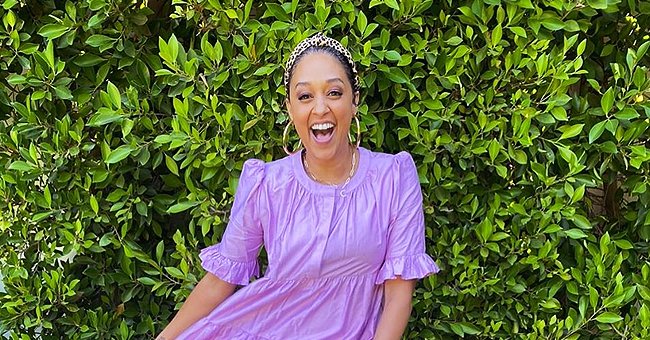 Instagram/tiamowry
Tia Mowry's Daughter Cairo Flaunts White Dress and Head Wrap in a Cute Photo
Tia Mowry's daughter knows how to rock a headwrap. The adorable girl looked bright in her summer dress and hair covering which her doting mother showed off online.
On Sunday, Tia Mowry took to Instagram to show off her cute little girl, Cairo. The two-year-old was perfectly dressed for the hot weather in the photo taken outside.
Tia, who also has a nine-year-old son, Cree, is best known for starring in the '90s sitcom, "Sister, Sister" alongside her twin sister, Tamera Mowry. She shares both kids with her husband, Cory Hardrict. The post is found below.
TIA SHARES THE CUTEST PHOTO OF HER DAUGHTER
In the photograph, little Cairo stood outside on a green lawn wearing a sleeveless prairie dress. She matched it with a turban style headwrap that featured a rose design at the front.
On her feet were a pair of sandals with a bow at the front. In the caption, her mom asked: "My beautiful [Cairo], what are you thinking about?" She added, "She's so curious and such a thinker."
She shared the Instagram handle for the store, Age of Innocence, from whom she bought the sandals her daughter wore in the shot. The post received over 100k likes.
BREASTFEEDING WAS A CHALLENGE FOR TIA
Earlier this month, Tia opened up about the challenges of breastfeeding her kids. In a heartwarming post that saw her feeding her daughter, she talked about being unable to do the same with her son.
When Cairo was born, Tia tried again. Despite Cairo having a lip tie, Tia was able to breastfeed her baby girl for just over a year. Tia urged mothers struggling with breastfeeding not to beat themselves up.
KEEPING THE OPTIMISM AMID QUARANTINE
These days, Tia shares another challenge that many families are going through. In July, the actress talked to People about staying optimistic amid the coronavirus pandemic.
Speaking to the outlet, Tia said that her main focus is keeping everyone's mental health intact, especially that of her kids. She does this, in part, by not filling them in on the "scary details" of the crisis.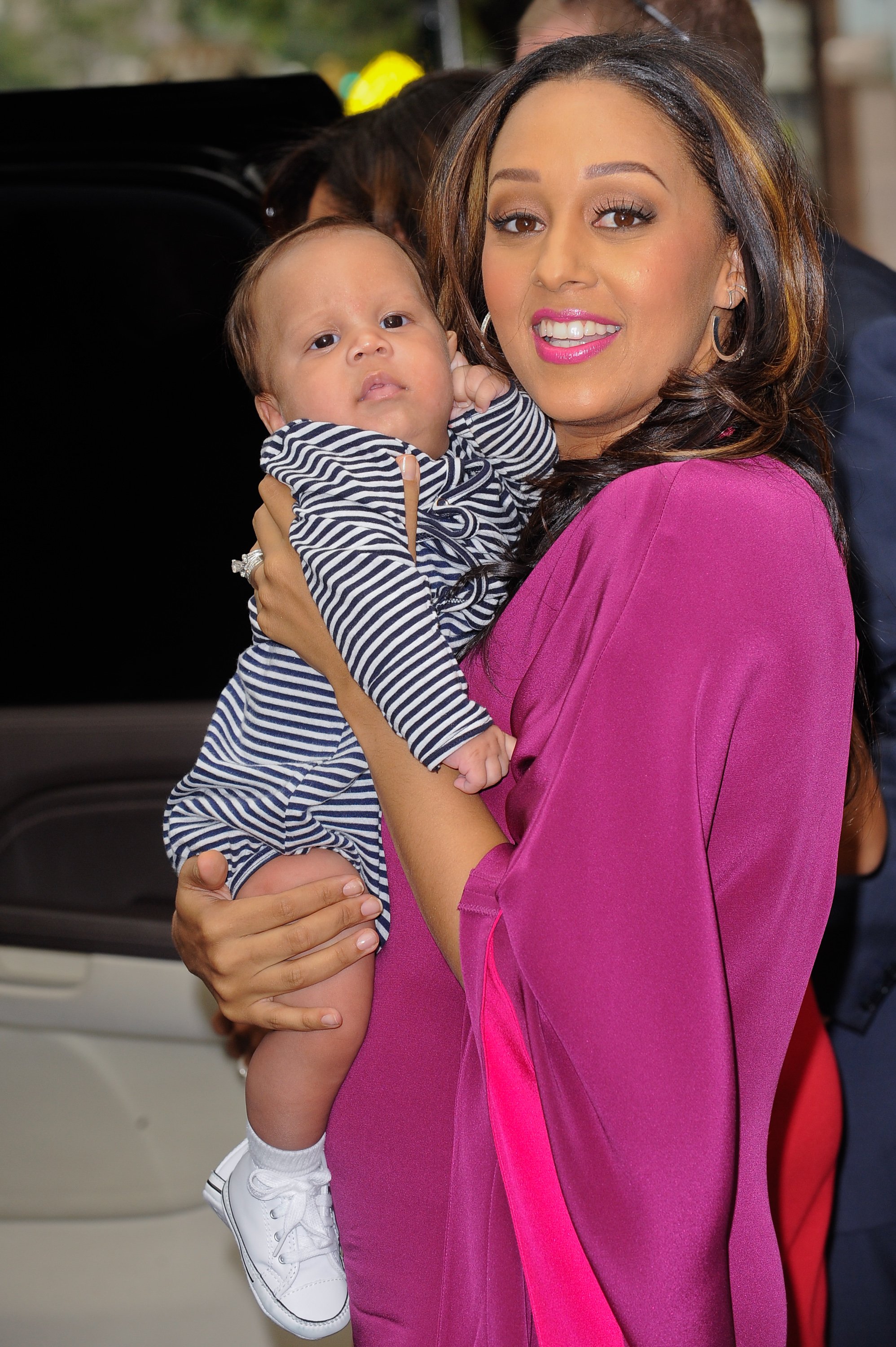 Tia Mowry and son Cree Hardrict leave the "Wendy Williams Show" set in New York City on September 27, 2011 | Photo: Getty Images
TIA AND HER HUSBAND TOOK THINGS SLOW
Luckily, Tia gets a lot of help from her husband. The couple has been married for just over a decade after dating for six years. Tia once revealed that they courted for a year and only kissed after the year passed.
The two eventually got married in April 2008. They welcomed their first child in 2011. The two have adopted equal caretaking and housekeeping roles within their partnership.
TIA TALKS ABOUT CO-SLEEPING WITH KIDS
Tia also has a distinct parenting style which some have inquired about. She co-sleeps with her kids for a lengthy period after they are born. For Cree, it was until he turned four years old.
Tia once spoke about the non-traditional practice, explaining that both she and her husband are okay with it. On the other hand, Tia's mother was not on board.
SHE EXPRESSES THE JOYS OF MOTHERHOOD
Regardless, Tia is definitely reaping the rewards of motherhood. She said as much in a post last week talking about how happy she is to see her two children interact.
"Puts the biggest smile on my face and just melts my heart," wrote the cookbook author. She then called out each child and mentioned one thing she loves about them both. What a beautiful family.
Please fill in your e-mail so we can share with you our top stories!