GettyImages
Tyler Perry's Girlfriend Gelila Bekele Flaunts Her Curly Locks and Infectious Smile in a Video
The fashion model, humanitarian, and mother-of-one is very proud of her profuse curly hair, and with a beautiful smile on her face, she recently graced her fans with a video on Instagram.
33-year-old model and documentary filmmaker Gelila Bekele has been the life partner of 50-year-old actor, producer, and director Tyler Perry, with whom she shares a child, and she is not shy to flaunt her beautiful looks on social media.
On August 16, 2020, Bekele took to her Instagram feed to share a short clip of herself shaking her amazing curly hair very close to the camera so everybody could see how stylish her look is.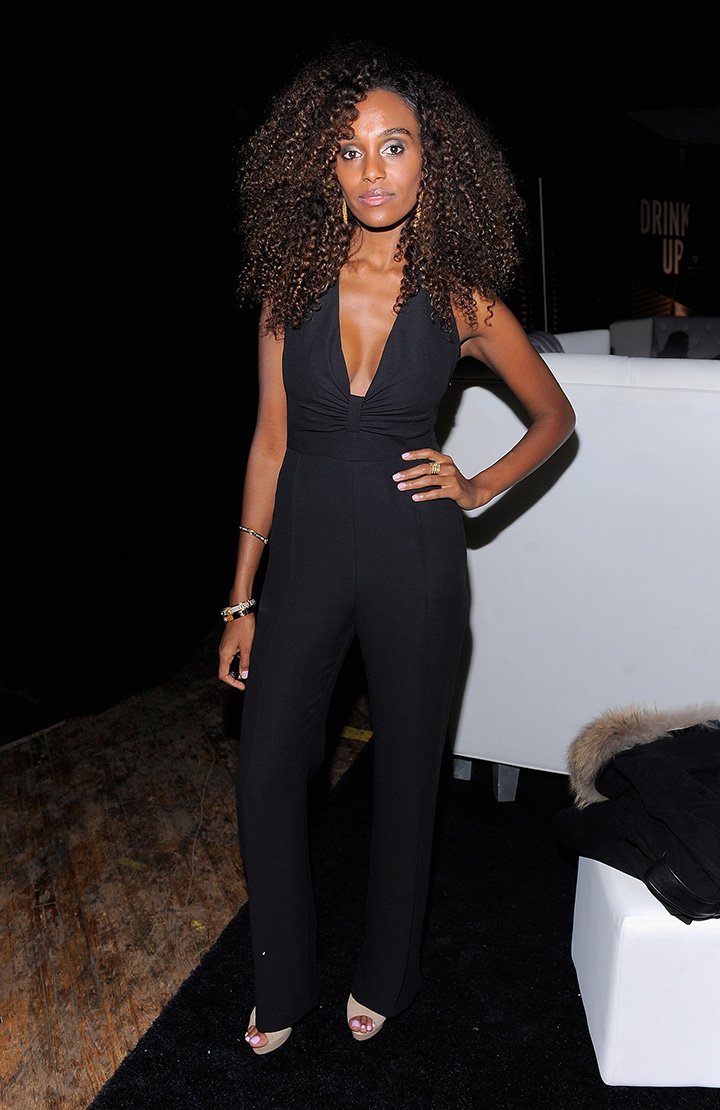 Gelila Bekele poses for a photo at the 6th Annual Charity Ball benefiting charity:water at the 69th Regiment Armory on December 12, 2011 in New York City. I Image: Getty Images.
While humidity can be a pain for many women because it messes with their hair, it is actually a blessing for Bekele and she wanted to celebrate her luck by giving us all a glimpse of her enviable curls.
"Humidity is my friend," Bekele captioned the post, also expressing her gratitude to the universe by adding the powerful Hinduist mantra "Om Namah Shivaya" which is very popular among yoga practitioners.
Bekele also wore a satisfied and contagious smile, further adding to her charisma and prompting some of her fans to take to the comments section of the post to leave her loving messages.
"Your hair is everything," a delighted user wrote as a response. "Hey there, beautiful" a flirty user added. "Angel," yet another user fittingly called her.
THE GREATEST JOY
Bekele welcomed her only son with Perry five years ago and while he has left his mark in the industry thanks to his many talents, he admits that she has brought him the greatest joy of his life by turning him into a father.
The "House of Payne" director acknowledged this in an exclusive interview with People magazine, telling the news outlet that there hasn't been a more important role to him than that of a father.
Perry spoke to the magazine in October 2019, a month before his son Aman turned 5 years old. The loving father shared that Aman was in a very interesting age on which he is "very curious about everything."
"It's just joy. Just watching him learn and discover and yeah, it's wonderful," he candidly said.
Perry had a difficult childhood and now that he has the opportunity to make things right as a father, he wants to make sure his child doesn't suffer what he had to suffer. Thus, he intends to treat his son "like a person" even when he has to discipline him.
A SOLID RELATIONSHIP
Perry and Bekele are proving that a couple doesn't need to go through the formality of marriage to have a loving, committed, and solid relationship. Reportedly together since 2009, the two have spent more than a decade as an item.
The celebrity couple established their family in Atlanta, Georgia where Perry runs his film and TV studios and where Bekele continues to work as a model, humanitarian, and activist, passions she also shares with her beau.
Even though Perry once worried bout his extremely busy career, thinking it would keep him from being a good husband, he never doubted that he could be a great father.
But after nearly 10 years in a serious relationship and five as a father, Perry seems to have found a great balance between his personal life and his work ethic, allowing him space to be a family man.
Please fill in your e-mail so we can share with you our top stories!