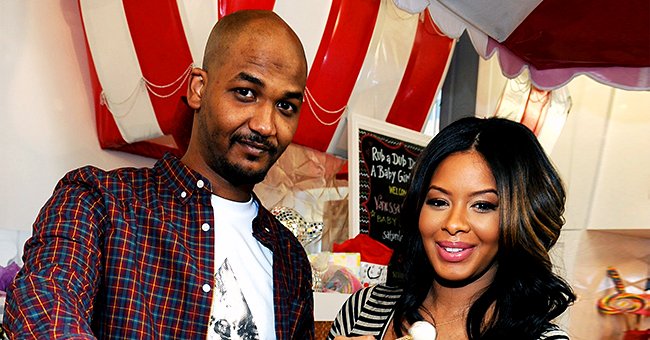 Getty Images
5 Facts about Mike Wayans – from Having a Child with Vanessa Simmons to Being the Son of Damon Wayans Sr
Mike Wayans is the son of comedian Damon Wayans Sr. He's also the long-term partner of Vanessa Simmons and father to their only daughter. Here are five facts about him.
Mike Wayans is the son of comedy legend, Damon Wayans Sr., and his model ex-wife Lisa Thorner. Damon Sr. and Lisa were married for almost 16 years and have four children together.
Despite coming from a large family. Mike and his siblings have maintained that tight-knit bond synonymous with the Wayans clan. Mike has three siblings - Mia, Kayla, and Damon Jr.
Mike Is Also an Actor Like His Dad and Brother
Damon Jr. is the most famous of the siblings, he has started in "Lethal Weapon" and the "New Girl." However, Mike also has several notable acting credits under his belt.
He made his acting debut in 1994's Blankman. He also made appearances alongside his father on "My Wife and Kids." Among his other projects, he has starred in the movie "Dance Flick."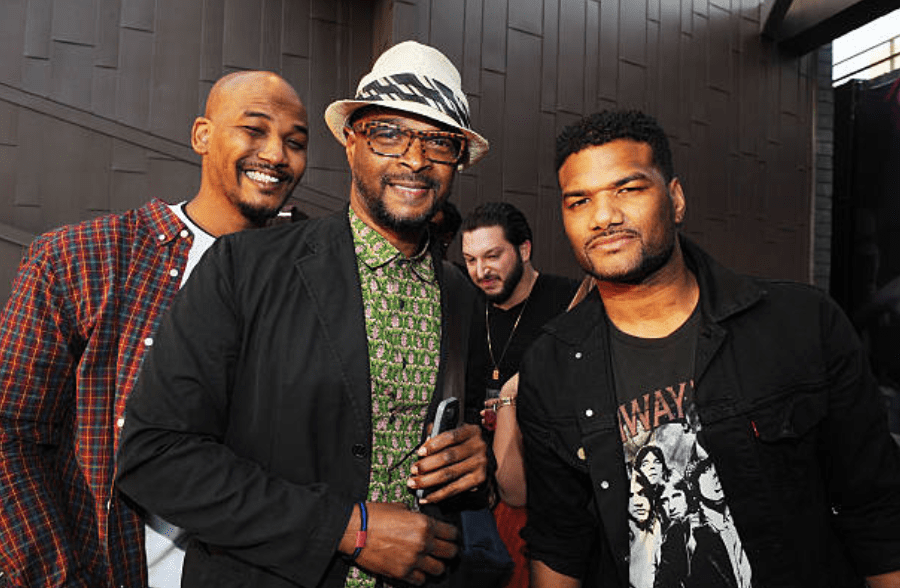 Mike Wayans, Damon Wayans, and Damian Wayans attend Vanessa Simmons and Mike's Baby Shower on January 18, 2014 in Los Angeles, California | Source: Getty Images (Photo by Amy Graves/WireImage)
Mike Is a Musician, but Won't Do Reality Television
Mike is also a musician and composed the theme for the 2006 television series titled "The Underground." It is reported that he has a net worth of $2.5 million.
Although Mike has appeared in movies and on the small screen, it doesn't seem like he would be doing reality television alongside his long-term partner Vanessa Simmons on "Growing Up Hip Hop."
Mike and Vanessa Want to Keep Their Relationship Private
Mike and Vanessa have been together since 2005. The couple welcomed their daughter Ava Marie in 2014. Vanessa rarely posts photos of Mike on social media but she always gives him a shout out every year on Father's Day.
According to Heavy, Vanessa revealed that she doesn't want Mike or Ava appearing on the show because she wants to give her daughter a normal life. Vanessa also added that having her relationship on camera with the public weighing in on their lives would complicate things for her and MIke.
Mike and Vanessa Are Not Engaged
Mike and Vanessa have been together for almost 15 years and the couple is still not engaged. However, in 2017, Vanessa told Entertainment Tonight that they still have plans to have more children and get married. She revealed:
"Dealing with a 3-year-old is very challenging, but I think eventually yes [we will have more kids] after Mike and I tie the knot."
Mike and His Longterm Girlfriend Both Come From Big Families
Mike comes from the Wayans dynasty whose father is among ten siblings. Vanessa also hails from a huge clan with seven siblings in total.
When Vanessa was preparing to welcome her first child in 2014, she told Essense, "My dad was actually really excited because this is the first grandchild for my family."
Mike's social media presence isn't as active as Vanessa who has 1.9 million followers on Instagram. Mike has a private account that has over 66,000 followers.
Please fill in your e-mail so we can share with you our top stories!