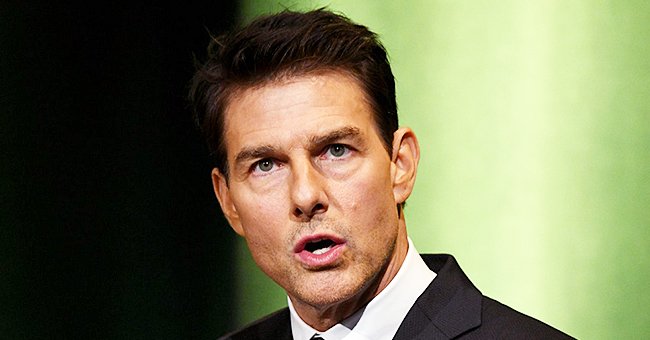 Getty Images
The Sun: Tom Cruise Is Very Frustrated after Motorcycle Explodes on 'Mission: Impossible' Set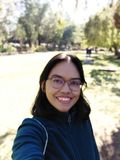 A motorcycle explosion during the filming of "Mission: Impossible" left actor Tom Cruise feeling deeply frustrated.
As reported by The Sun, Tom Cruise, 58, was on his way to shoot a quarry snow scene when the stuntman's motorbike exploded after leaping from a ramp.
The action sequence was one of the most expensive one that was filmed in the UK. It took six weeks to prepare the set, which reportedly cost roughly more than $2 million.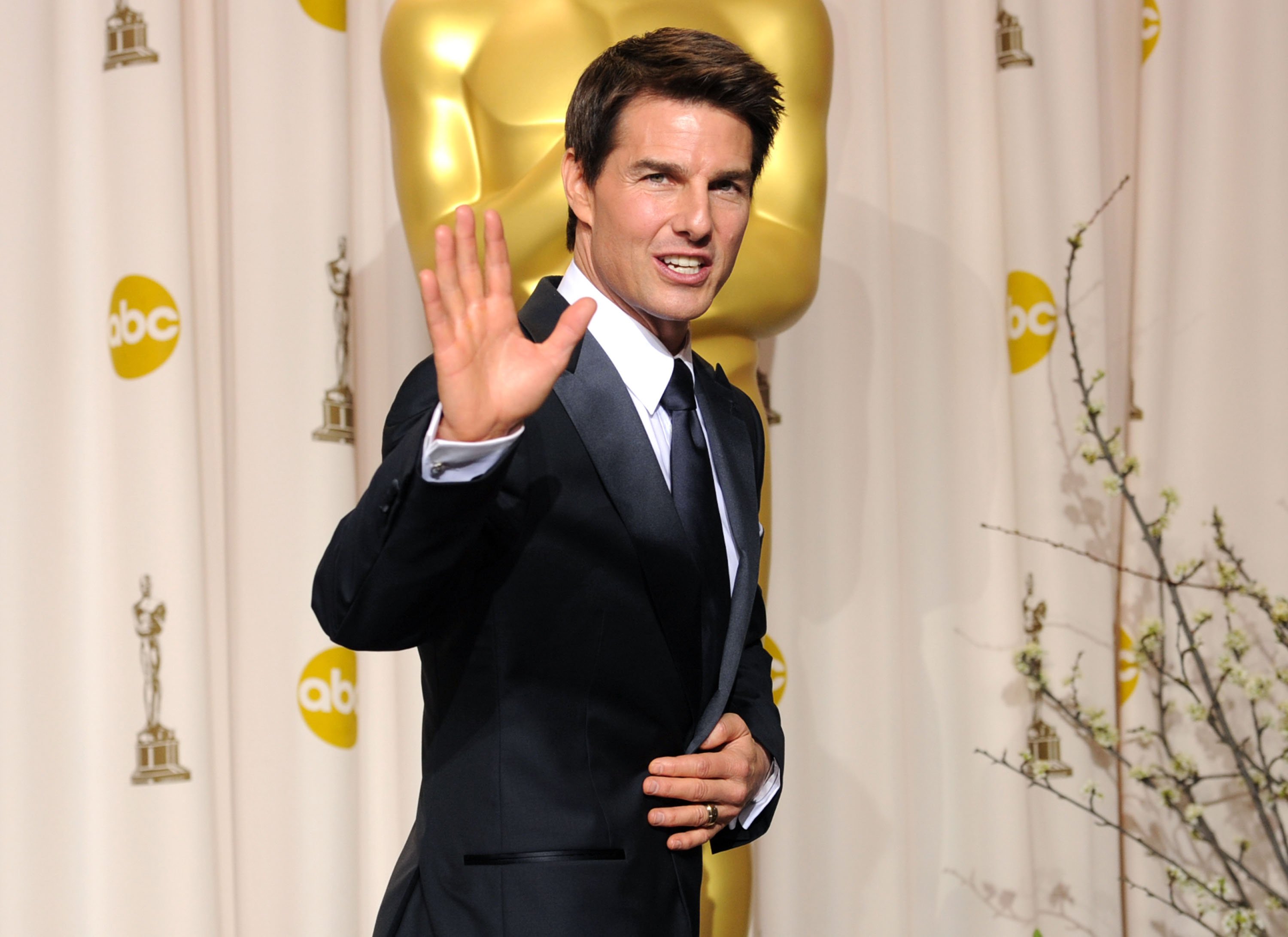 Action star Tom Cruise faces the press during the 2012 Annual Academy Awards in Hollywood, California. | Photo: Getty Images
The idea of the shoot was to make the stuntman land on huge pillows and cushions while the bike safely crashes to the grounds in a safe distance. But it was miscalculated.
As the biked crashed, the cardboard padding went up in flames. Thankfully, nobody was hurt while filming the scene. The source said:
"Tom is very frustrated. Nobody wants more delays."
While the mobile explosion was not part of the script, the "Top Gun" star earlier said that for the seventh installment of the "Mission Impossible" series, he wanted a scene where they can blow off an actual bridge.
As reported by Cinemablend, Director Charles McQuarrie said their team is hoping to blow up the portion of Poland's southern railway bridge during one of the film's exciting sequences.
In July, Norway's culture minister Abid Raja took to Twitter to express his hope that he can get Cruise and the film back to the country.
Norway seems to be interested in becoming a location scene for the film, which is notorious for action-packed scenes and breath-taking stunts.
In July, Norway's culture minister Abid Raja took to Twitter to express his hopeful that he can get Cruise and the film back to the country.
The country was featured in the 2018 "Mission: Impossible – Fallout," where the actor climbed a sheer cliff face.
Raja's hope became a reality after the film crew went to Norway amid the coronavirus restrictions. The approval came after Cruise discussed the matter with the Norwegian minister through a phone call.
Cruise reportedly said that he was excited to go back to the country with the crew. However, the team will be subjected to a week-long quarantine as soon as they arrive in Norway.
The film crew will be kept apart from each other and will undergo regular testing as part of the country's strict health protocols.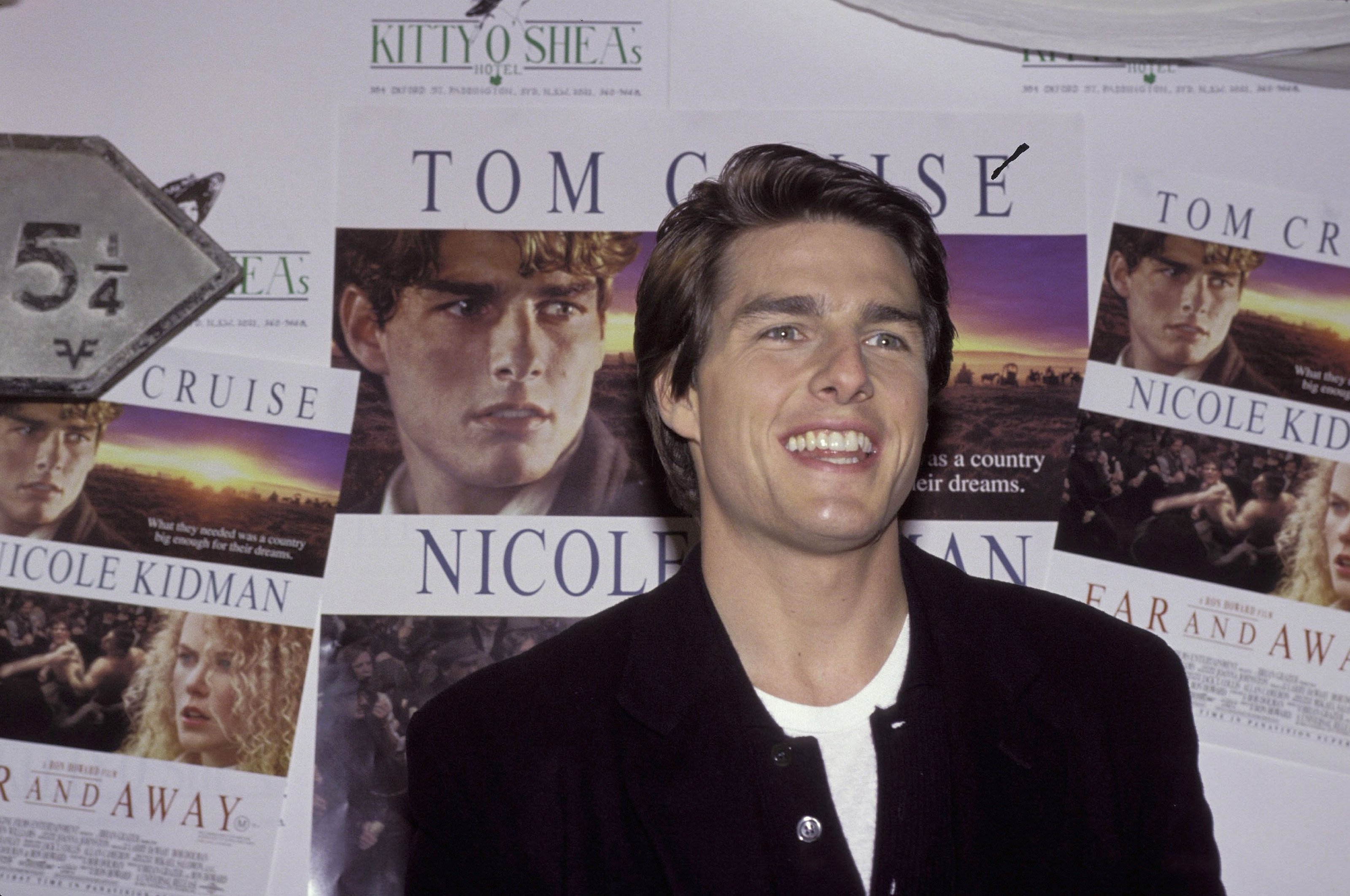 Tom Cruise during his media call for the 1992 movie "Far And Away" in Sydney, Australia. | Photo: Getty Images
Aside from his dashing looks and superb acting, another interesting fact about Cruise is that he dreamed of becoming a priest when he was in high school.
But his interest in acting later trumped his ambition to take the religious path. He moved to New York and pursued his acting career.
Please fill in your e-mail so we can share with you our top stories!