Lisa Rieffel's Mini-Me Daughter Jolee Rose Inherited Her Singing Talent — Meet Her Family
Entertainment icon, Lisa Rieffel made a name for herself as a singer and actress. Over three decades after making her debut, the star's daughter is following in her footsteps, hitting the internet with an outstanding song performance reminiscent of her mom's singing prowess.
Lisa Rieffel's daughter, Jolee Rose, stormed the world in May 2020, with one of the most trend-breaking song renditions of all time. The little one ultimately proved herself a true offspring of the Hollywood star, Rieffel.
Notably, the actress and musician, who rose to fame as part of the Killola alternative rock band, have come a long way since a foray into stardom.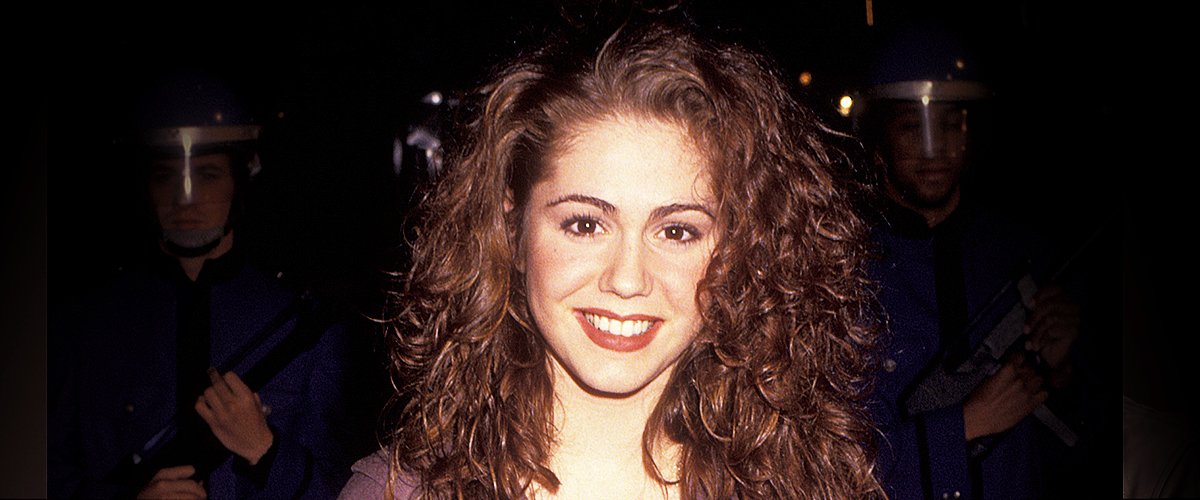 Soon after her entertainment career kicked off, Rieffel ventured into Broadway, television, and movies, with significant roles in "Empty Nest" and "The Queen of Kings."
Notwithstanding her trailblazing feats at 45, sustaining a family remains her most prized accomplishment. Jolee Rose's rendition of "I Wonder What's Inside Your Butthole," is proof that her family was indeed worth rooting for.
MEET LISA RIEFFEL'S FAMILY OF THREE
The songstress is married to bassist, Johnny Dunn. The two met up long before becoming a couple, as bandmates with the music group, Killola. While Rieffel sang in the band, Dunn served as the bassist of the group since its debut.
Lisa Rieffel and her husband tied the knot on September 30, 2007, in a moderate ceremony. Four years into their marriage, the duo welcomed their daughter, Jolee Rosee, born in December 2011. 
Today, the parents-of-one run a live radio show via the Killola band's website, while pursuing other career interests.
HAVING THEIR DAUGHTER GROW INTO MUSIC
With two parents talented in music, it didn't take long for Johnny Donn and Lisa Rieffel's only child, Jolee Rose, to embrace the trend.
In May 2020, Rose broke the internet with a cute performance of her self-written song, "I Wonder What's Inside Your Butthole." Rieffel took to Twitter to share a clip of the child's performance, which left everyone drooling. 
In the video, Rose could be seen voicing the lyrics expertly, while pulling the strings of a guitar like a pro and moving to the beats. The performance of a lifetime garnered instant publicity, with over 7.3 million views and more retweets. 
It also attracted comments from notable personalities like former Blink frontman, DeLonge, who teased that the song was a Blink-182 original.
LISA RIEFFEL'S MUSIC CAREER
Rieffel began her music career as a founding member of Killola, an alternative rock band based in Los Angeles. The icon served as the lead singer in the musical group, which has released three albums, including "Louder, Louder!" "I Am The Messer" and "Let's Get Associated."
She also recorded solo songs for films and television, including "So Pretty," played in the 2003 film, "Legally Blond 2: Red, White, and Blond."
The mother of one also co-wrote and produced the feature songs "Girltrash: All Night Long." The entertainment icon remains active in her group to date, alongside her husband.
SOME OF LISA RIEFFEL'S ACTING ROLES
Lisa Rieffel also ventured into acting, debuting with a role in the Broadway production of "Raggedy Ann." Since trying her hand in acting, the actress has snagged major roles that skyrocketed her to stardom.
Some of her acting credits include "The Thorns," "Empty Nest," "Roseanne," "Party Of Five," "NCIS," "Brotherly Love," "Drowning Mona," and "Girltrash!"
In addition, the songstress appeared as an original cast in the CBS series, "King of Queens," in 2001. However, she left the show after starring in the first six episodes of its first season.
Having set her career plans in motion, Lisa Rieffel now focuses on nurturing her family and promoting her daughter's musical prowess.