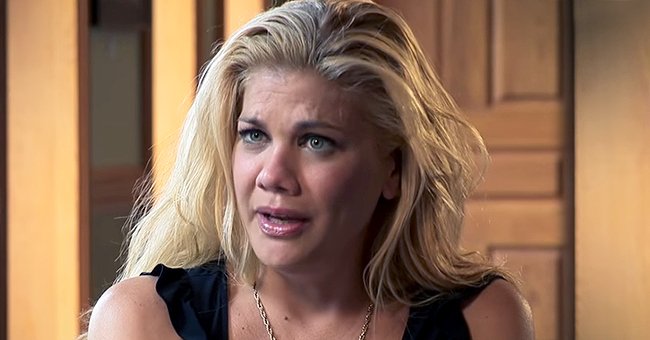 YouTube/Facing Addiction with NCADD
'Mom' Star Kristen Johnston Mourns Death of Younger Sister Julie – Inside Her Touching Tribute
"Mom" actress Kristen Johnston mourned the loss of her sister, Julie Herschede, who died on Monday, and she took to social media to pay tribute to the one with the "best belly laugh."
On Monday, Kristen Johnston shared the tragic news of her sister Julie Herschede's death. The pair battled addiction for years, but now Julie's battle came to an end.
Survived by her husband August Herschede and their three daughters Elsa, Emma, and Annabelle living in Whitefish Bay, Wisconsin, Julie always had Kristen in her corner. They stood by each other, and Kristen did what she could to help.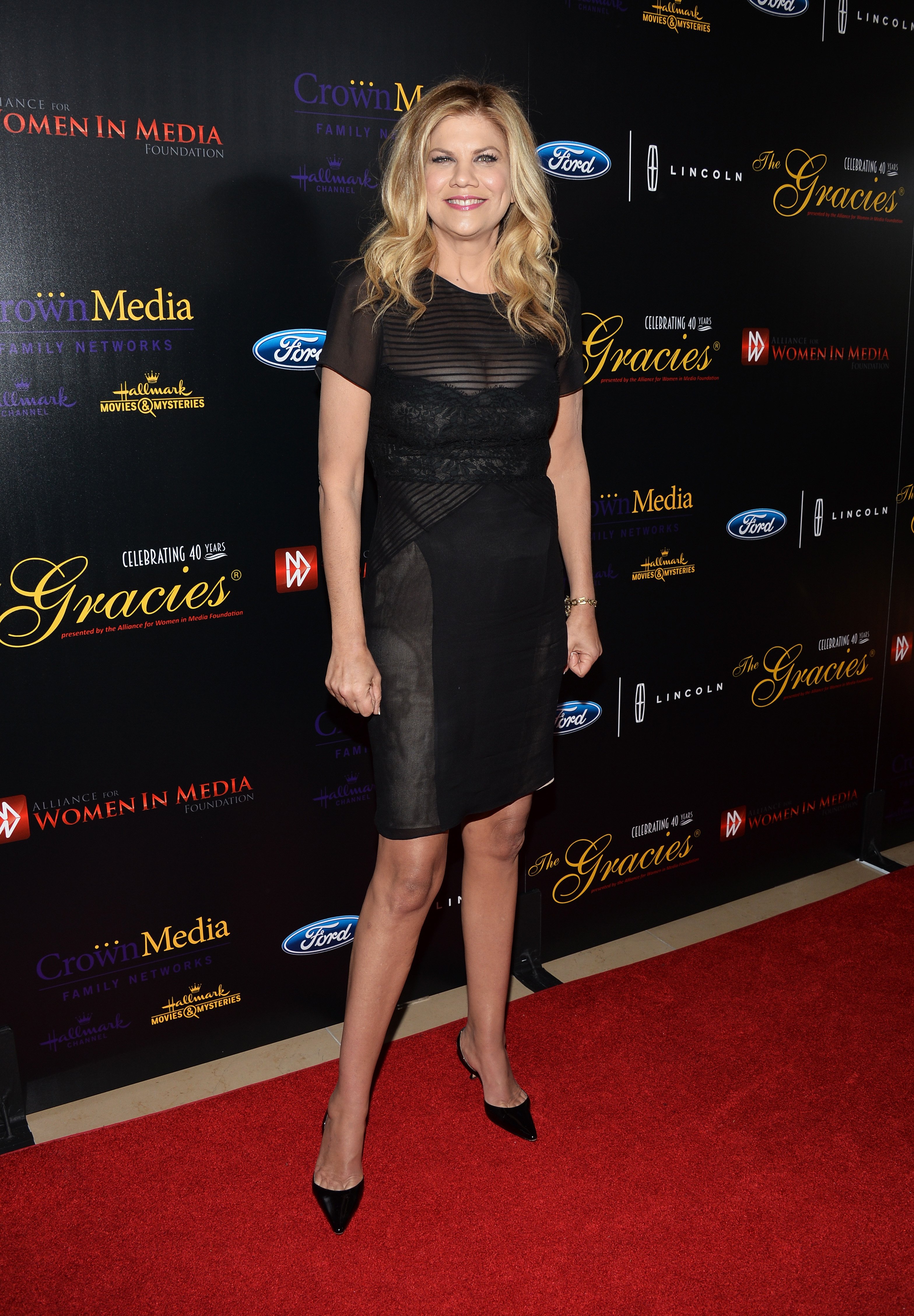 Kristen Johnston arrives at the 40th Anniversary Gracies Awards on May 19, 2015, in Beverly Hills, California. | Source: Getty Images.
A LONG BATTLE FOR BOTH
Both sisters found the Hazelden Betty Ford Foundation helpful in their journeys to sobriety. But last year March, Kristen said that one is "powerless over the addict" in response to a fan's comment. Stating that she "had to stop" trying to help her "baby sister" stay sober.
Devastated that her sister lost the sobriety struggle, Kristen took to social media with a tribute alongside a sweet picture of them together and wrote:
"Yesterday my beautiful younger sister Julie lost her battle with addiction. I know she's finally at peace. She had the best belly laugh in the world."
KRISTEN PREVIOUSLY DETAILED HER ADDICTION
Kristen, who detailed her experience with addiction in the past, later went on Twitter again to thank everyone for their outpour of "love and support" during this difficult time.
A diagnosis of lupus myelitis changed Kristen's perspective on life, as she told PEOPLE in 2014 that she now sees "every single day" as a gift. This came after years of substance abuse, which she also detailed in her 2012 memoir titled "Guts: The Endless Follies and Tiny Triumphs of a Giant Disaster."
THE EXPLOSIVE EVENT THAT CHANGED EVERYTHING
Before Kristen became sober in 2007, she had a frightful medical emergency emerge due to her addiction to the painkiller Vicodin and alcohol abuse.
While in London in 2006, Kristen had a stomach ulcer that ruptured, and she heard when it happened. Speaking with Entertainment Weekly, the actress recalled the harrowing experience that occurred when she went to the bathroom to empty her bladder and said:
"I felt it. It was like an impact. I was pushing and that's what finally gave her the old rip."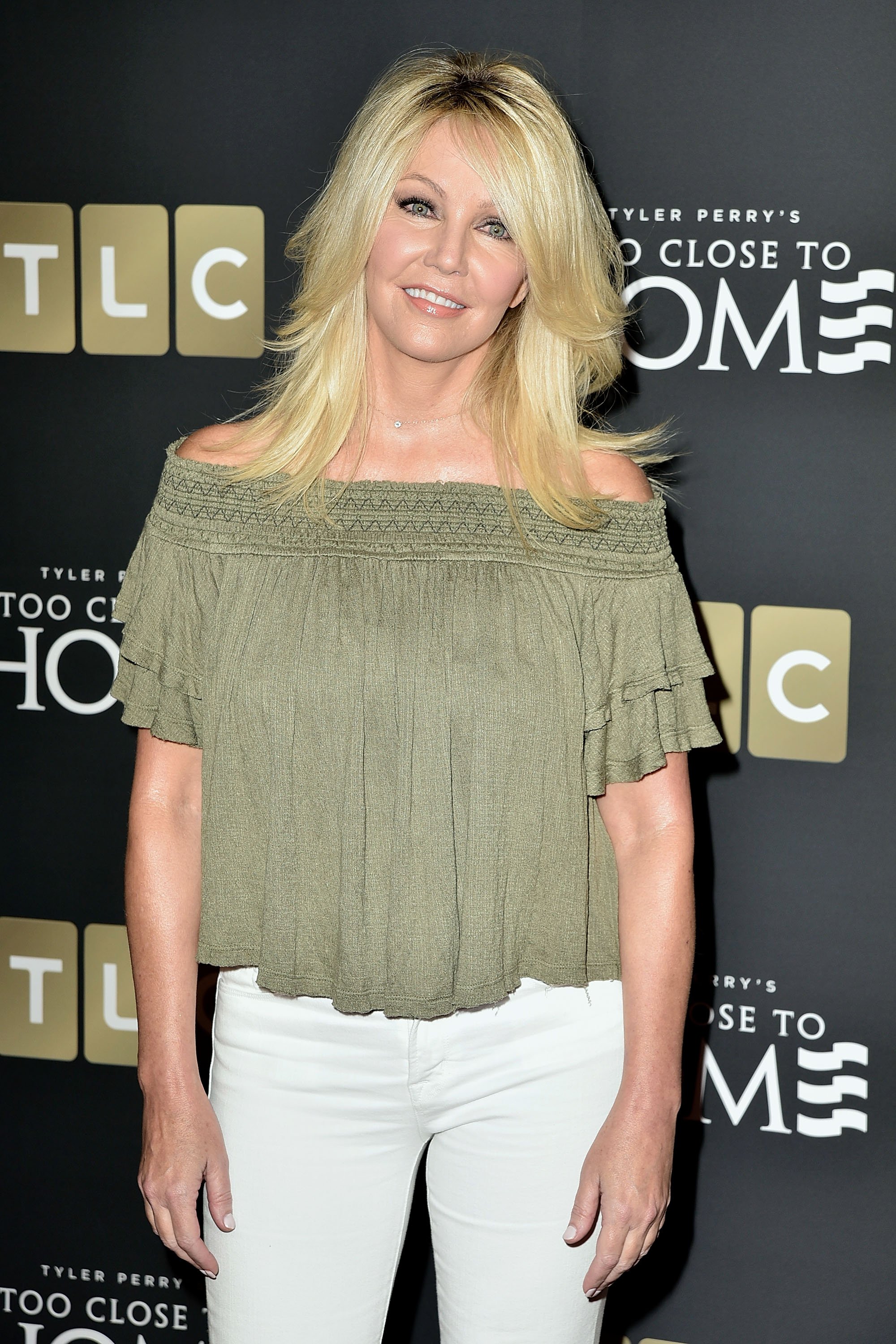 Heather Locklear attends the screening of "Too Close To Home" on August 16, 2016, in Beverly Hills, California. | Source: Getty Images.
Over the years, several other celebrities also stepped away from the destruction caused by addiction to alcohol and their preferred drug of choice.
Brad Pitt became sober in 2017, and Heather Locklear just finished her first year of being sober as well. Other stars that followed suit include Russel Brand, Robert Downey Jr., and Kelly Osbourne.
Please fill in your e-mail so we can share with you our top stories!