Cori Broadus Flaunts Her Braided Hair and Glowing Makeup While Wearing a Blue LA Lakers Top
Snoop Dogg's daughter, Princess Cori Broadus, announced the release of her new song, "Gin and Juice" on her Instagram page in a post that showed her posing in a blue Lakers shirt. 
Princess Cori Broadus, the daughter of legendary rapper Snoop Dogg took to her Instagram page to announce the release of her new jam, "Gin and Juice." 
In the post, Cori shared three pictures of herself. The first picture showed her friend, Queen Deanna combing her braids.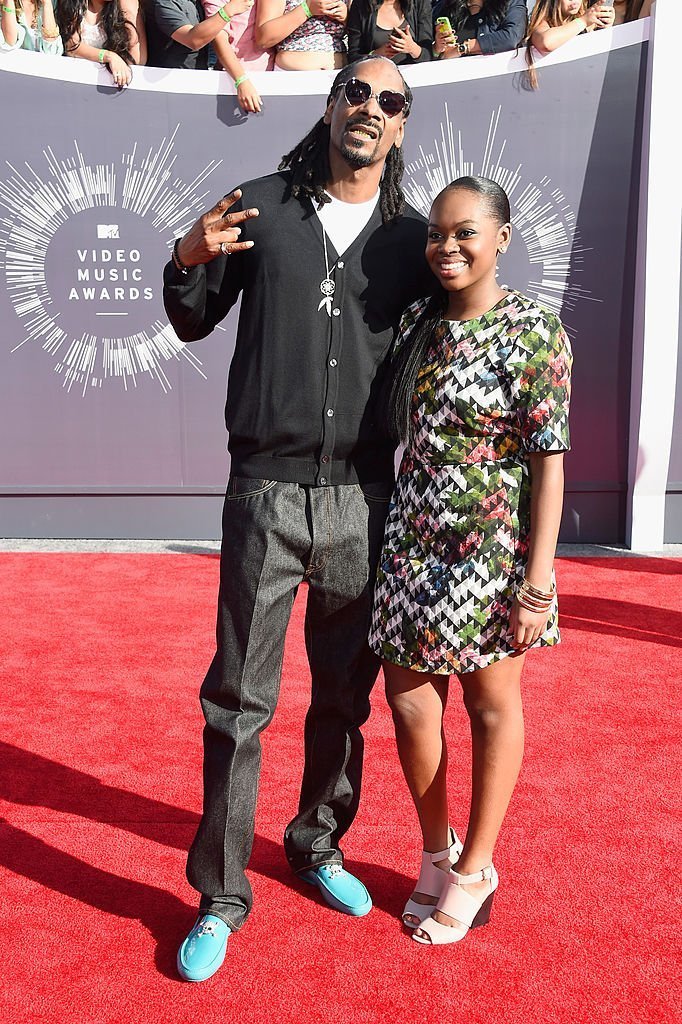 In the second picture, Cori smiled sweetly with her left hand placed on her long braids. In the third photo, the young musician posed in front of a car. 
The 21-year-old also made signs with both of her hands. She wore a blue Lakers jersey in all of the snaps which she captioned: 
"GIN AND JUICE IS OUT ON ALL PLATFORMS! Go stream that [expletive]."
Cori generated attention to herself back in February when she posted a picture of a new tattoo on her face. The facial tattoo featured the name, "Belle."
The tattoo was placed right above Cori's eyebrow on one side of her face. In the post's caption, she explained that Belle meant beautiful in French. 
She ditched her weaves and braids for the big chop, choosing to go with a stylish low cut.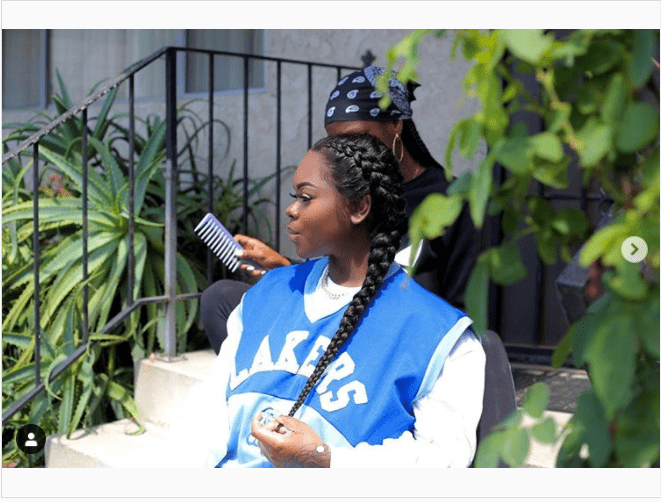 Some people who reacted to the post disapproved of the tattoo, saying that even if it was a nice tat, she should not have done it on her face. Some others liked the new ink. 
Cori was not bothered about the comments, though, as she seemed happy with her tattoo. It also brought more attention to her as a musician with the stage name "CHOC."
The tattoo was not the first time Cori would be making a major statement with her body. In 2018, she ditched her weaves and braids for the big chop, choosing to go with a stylish low cut. 
Cori has taken to music just like her famous father and the rapper is most proud of her. Snoop shared his daughter's first musical performance with his fans on social media. 
She performed in front of a Los Angeles crowd at "Tha Juice Joint," vocalizing along with her backup singers and a live band. Proud dad, Snoop Dogg, captioned his post, "Baby girl 1st performance." 
The rapper was also present for his daughter's high school graduation and was exceedingly proud of her, so much that he posted several pictures and videos from the occasion on his Instagram page.