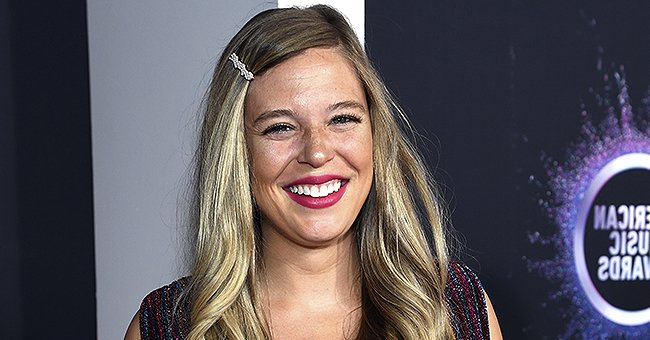 Getty Images
Lauren Akins Launches Memoir 'Live in Love' – Here's What Fans Can Expect from It
Lauren Akins, the wife of country music superstar Thomas Rhett, launched her new book, "Live in Love." It is her tribute to her marriage and family life.
In an interview on "Today," Lauren Akins told Hoda Kotb and Jenna Bush Hager that she was excited about her book because it speaks about vulnerability and honesty, which most couples can relate to. She said:
"Some of the themes of this book of me, sharing our imperfections is something that will be really good for especially for a time like now."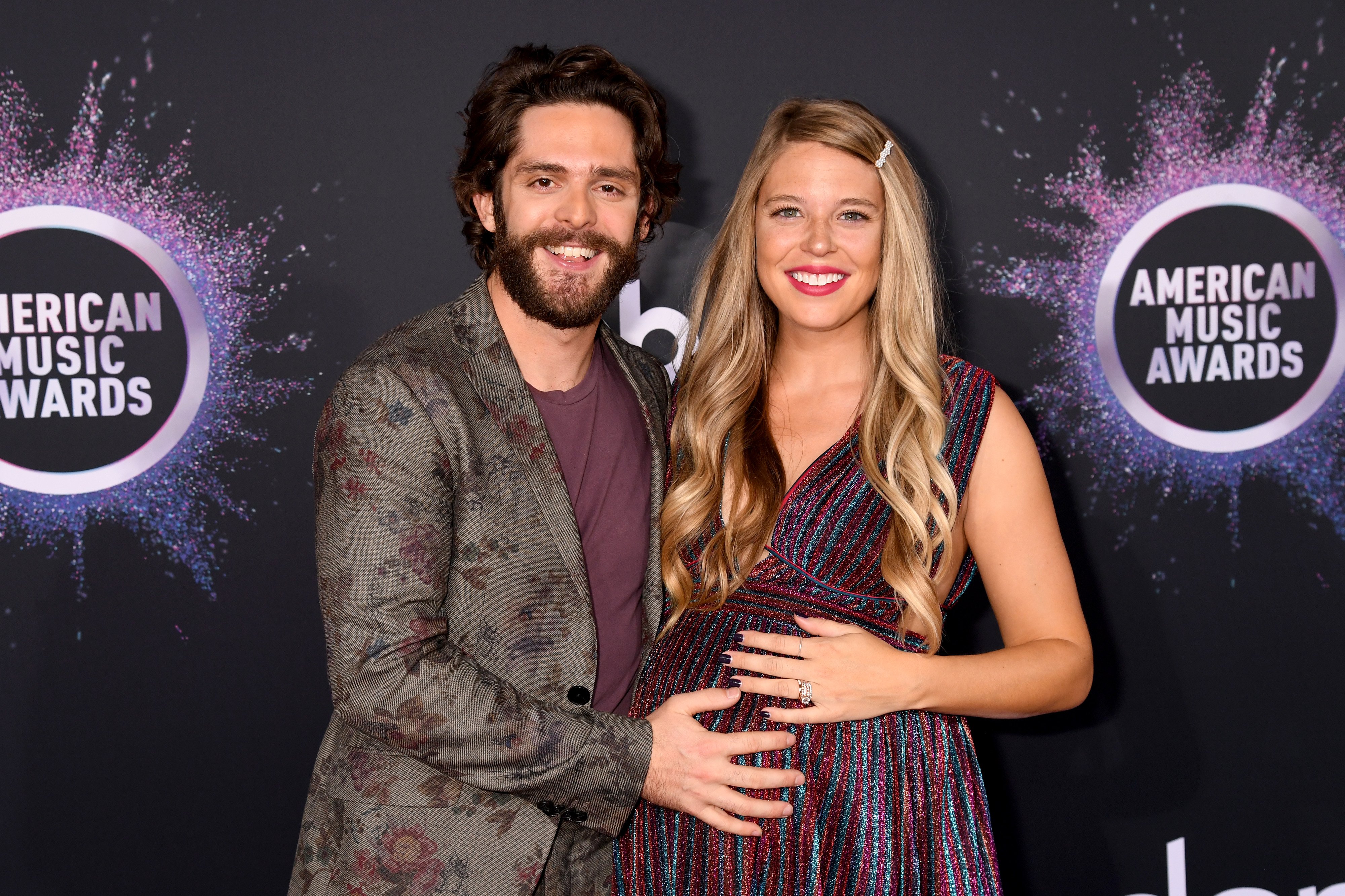 Country music singer Thomas Rhett with his wife and book author Lauren Akins attend the 2019 American Music Awards. | Photo: Getty Images
In her book, Akins wrote about their early days as childhood first graders in the 1990's in Nashville, Tennessee, as well as their decision to save sex until marriage.
She and Rhett, 30, took to heart saving their virginity until marriage. After years of being apart and having different relationships, Akins and the "Marry Me" crooner reconnected in 2011. They tied the knot in 2012.
When Kelly Clarkson learned about the couple's heartwarming adoption story, she became emotional.
In the early years of their marriage, the couple tried to start a family, but they struggled to conceive. They looked for alternative ways of having children.
But the couple's longing for a child was answered when they visited Uganda in 2016. Akins grew fond of a baby named Willa Gray, who was 18 months old at that time.
While getting busy with the adoption process, Akins learned that she was pregnant with Ada James, whom they welcomed in 2017. It was also the same year that Willa was officially adopted.
After adopting Willa and welcoming Ada, the couple later became a family of five. Akins and Rhett welcomed their youngest daughter, Lennon Love, in February 2020.
With her God-given blessing in the form of her children, Akins wrote in the book about how fortunate she feels to have three wonderful daughters. She described them as her "precious angels" on earth.
Akins is also lucky to have married the right person, who is supportive of her decisions. She confessed that she did not expect she would end up becoming the wife of a country music star.
She recalled a time when she was in Uganda thinking about adopting Willa. She was on the phone with Rhett, sharing about her plan. The singer agreed to bring the girl home.
When Kelly Clarkson learned about the couple's heartwarming adoption story, she became emotional. She said the couple was destined to cross paths with Willa and provide love and care for her.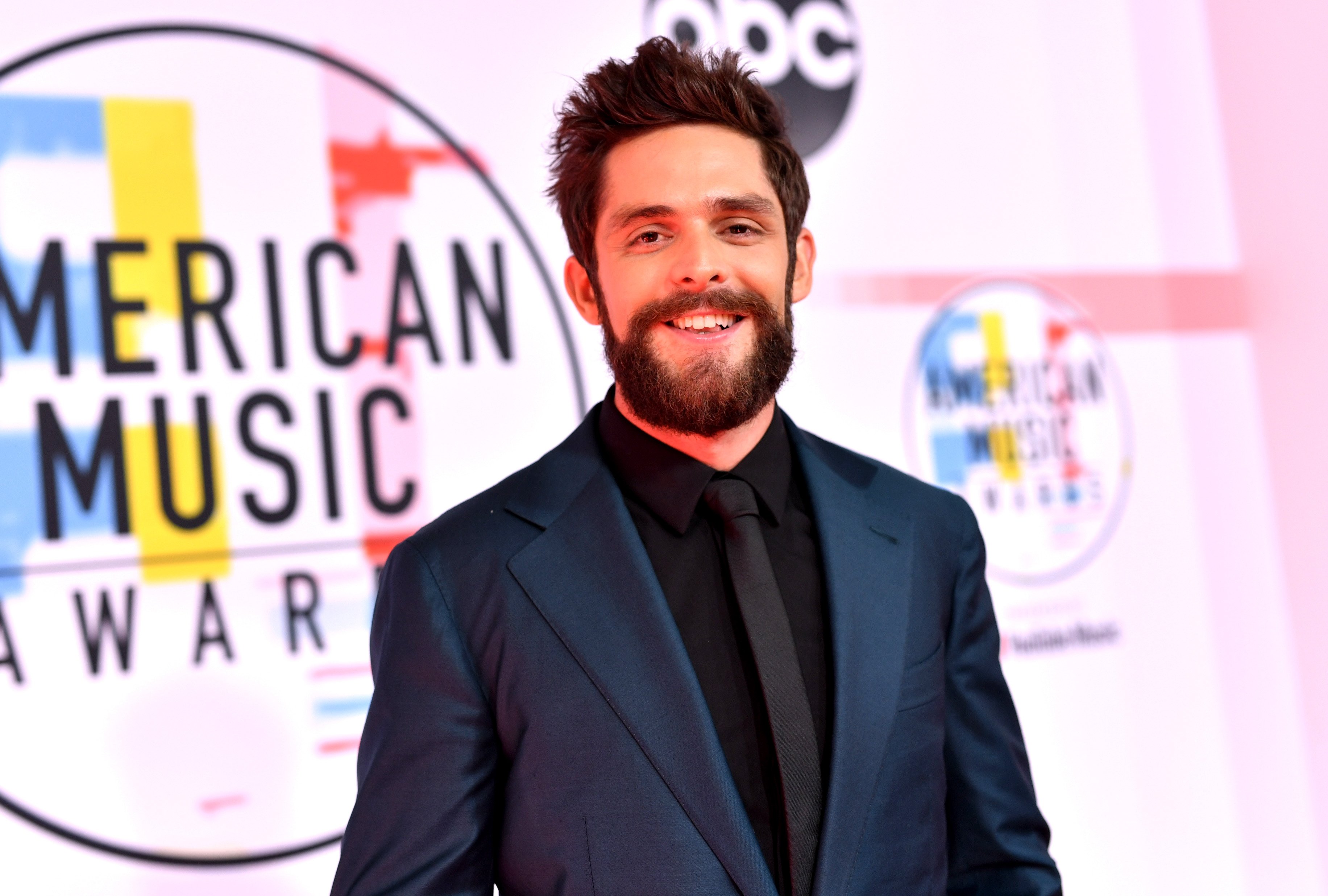 Multi-awarded singer and songwriter Thomas Rhett attends the 2017 American Music Awards. | Photo: Getty Images
A doting father, Rhett enjoys spending time with his children. Recently, he took fatherhood to another level, and in an adorable way.
He posted a video of himself having an "invigorating" salon experience with Ada, who painted his father's toenails with pink nail polish.
Please fill in your e-mail so we can share with you our top stories!