Vanessa Williams Smiles with Her Mom Helen in a Cute New Photo – Do They Look Alike?
Vanessa Williams and her mother, Helen, have a wonderful relationship and in a new picture she shared, their resemblance is striking.
Vanessa Williams and her mother Helen, seem to be having a lot of time bonding and relaxing as she shared a picture of them doing that.
Vanessa posted a picture of herself and her mother lounging in the living area and both of them looked gorgeous. Dressed in a gray shirt dress, Vanessa looked adorable as her resemblance to her mother showed evidently.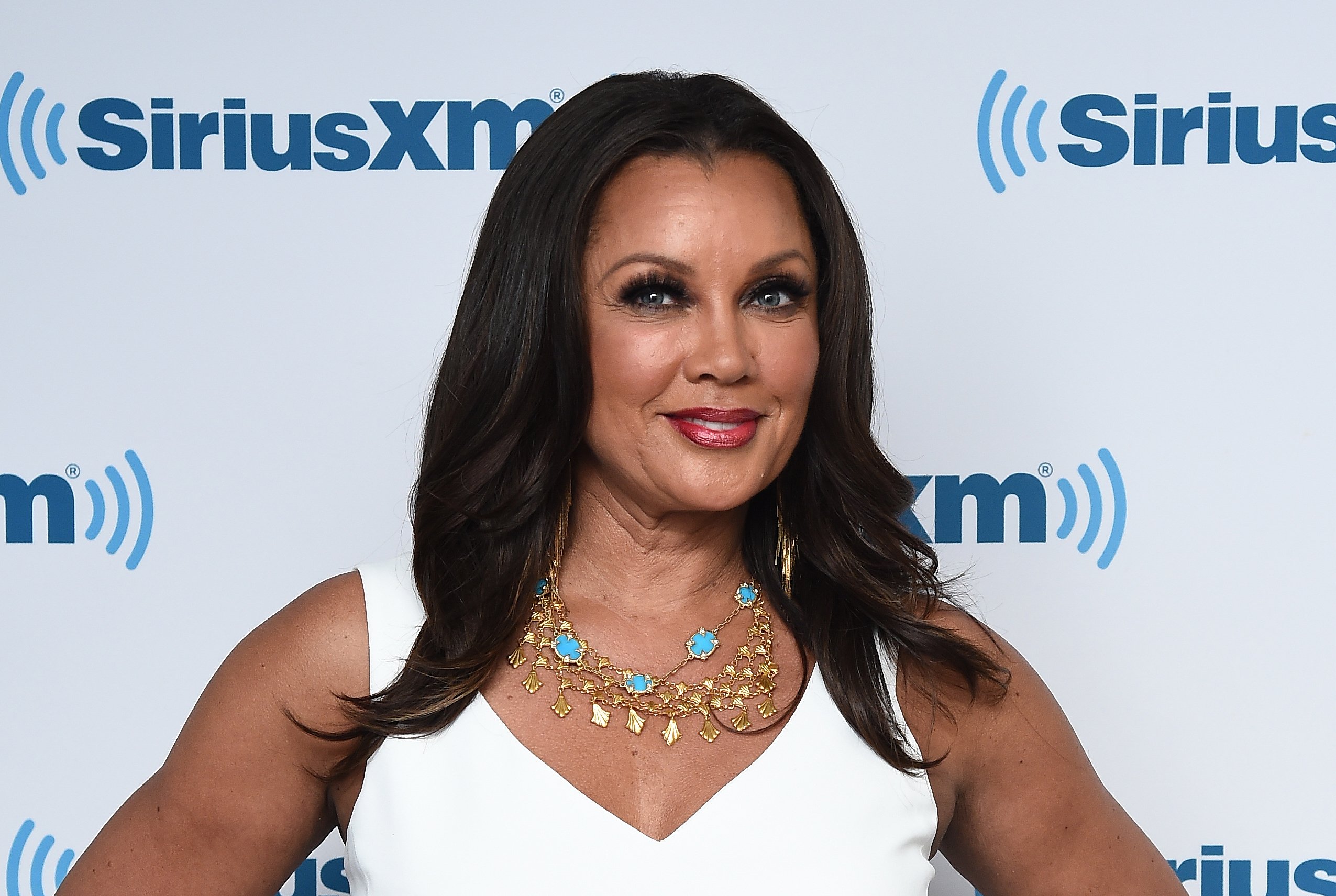 Helen, on the other hand, looked chic in an orange top and short blue jeans. She smiled for the camera and gave a thumbs-up sign while Vanessa pointed at a new rug. In her caption, Vanessa explained:
"Special delivery for @gagawilliams by @kathyireland and @nourison ?? No more shoes allowed on this new sunroom rug!!!"
Following the post were a plethora of comments from fans and lovers of Vanessa and Helen. Most of the comments agreed that the women looked elegant.
Some fans expressed that Vanessa seemed not to be aging as she looked radiant like never before, while some could not get over the striking resemblance of both women.
Vanessa struggled with finding her footing in the entertainment industry due to the scandal.
Some fans acknowledged that Vanessa was beginning to look like Helen every passing day. A fan stated:
"You both look beautiful together, and it's so lovely to see the Mum and daughter so relaxed. Hold on tight to each other day and night."
The bond between Vanessa and Helen is strong since they've witnessed and weathered some challenging times together. Following Vanessa's Miss America scandal when her nude pictures were leaked, Helen stepped up to protect her daughter.
At the time, Vanessa struggled with finding her footing in the entertainment industry due to the scandal, but Helen and other family members helped her through it.
Now a mother, Vanessa knows what it is like to love another unconditionally. She revealed that thanks to the love of her parents and immediate family, she might not have been able to face some of the things life threw her way.
From a family with a long history of togetherness, Vanessa never fails to appreciate and acknowledge the bond she shares with her family members.