Fans React to Mariah Carey's Youthful Photo Flaunting Her Curly Hair
Mariah Carey has been serving her fans with a nostalgic curly hairdo that takes them back to the 90s and they are loving every beautiful picture that comes their way.
One of the most successful performers of the 90s, Mariah Carey is one of the few artists who remained popular in the early 21st century as well. 
Carey is such a darling, and it is no surprise that fans love to keep up with her shenanigans. Recently, they noticed that she has been really feeling the curly hair look, and no one is complaining.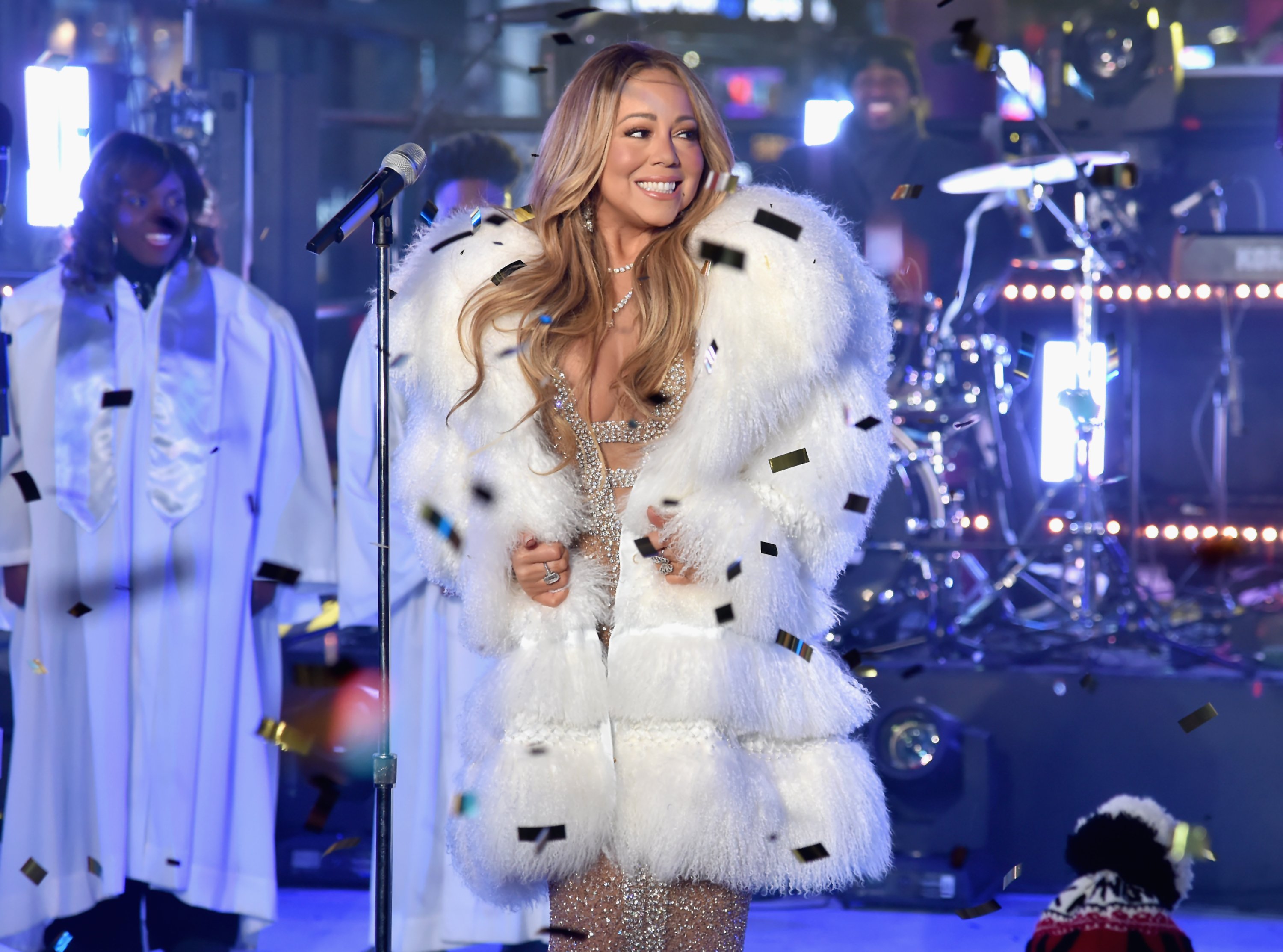 A TRIP DOWN THE MEMORY LANE
The "Vision of Love" hitmaker has been embracing her natural curls ever since quarantine started, sending her fans on a nostalgic trip to the 90s when she first released her album.
More recently, the Grammy-winning singer served her fans with yet another gorgeous photo of herself flaunting her luscious curly locks and left them swooning. 

Meanwhile, fans have something else to look forward to as the singer is all set to release her new memoir...
In an Instagram post, Carey shared a candid photo of herself with full makeup on. She looked beautiful beyond words with her "curlyRiah" hair.
THE LAMBS ARE IN FOR A TREAT
Starstruck fans bombarded her comment section, gushing about her nostalgic mane and how she does not know how to age at all.
Only Carey knows how long she is going to stick with the look, but the internet is going to savor every glimpse of it for as long as it lasts. 

Meanwhile, fans have something else to look forward to as the singer is all set to release her new memoir, "The Meaning of Mariah" next month. 
The tell-all memoir which is to be released on September 29 by Andy Cohen Books is composed of Carey's stories of mishaps, struggles, fond memories, and survival. 
ANOTHER SURPRISE
That's not all. Carey's "Lambs" will get to enjoy humming the tunes from her latest album, "The Rarities" on October 2. She announced the release date of her album in an Instagram post. 
Carey has been spoiling her fans with "#MC30" anniversary celebrations that involve rare clips, remixes, and more. At least the "Lambily," as she likes to call her family of fans, has something to look forward to amid these testing times.