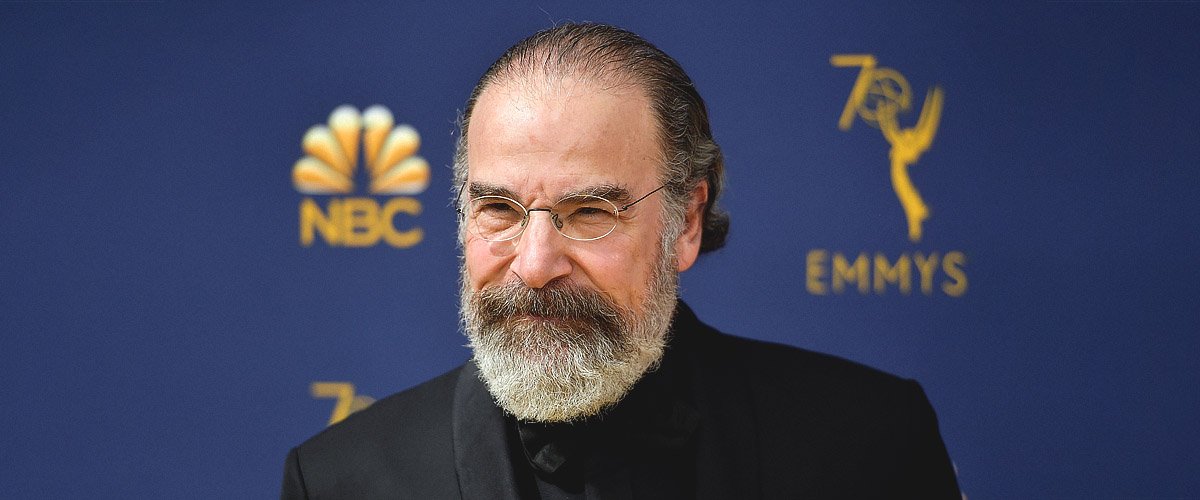 Getty Images
Mandy Patinkin's Wife Didn't Believe in Marriage before Him — Who Is Kathryn Grody?
Actor and singer Mandy Patinkin, also known as Jason Gideon in "Criminal Minds," has been married to actress Kathryn Grody for four decades although she didn't believe in marriage.
Born in November 1952, Mandy Patinkin has been involved in the entertainment industry since the late 70s when he appeared on "That Thing on ABC" and "The Big Fix."
We spent the whole afternoon crying.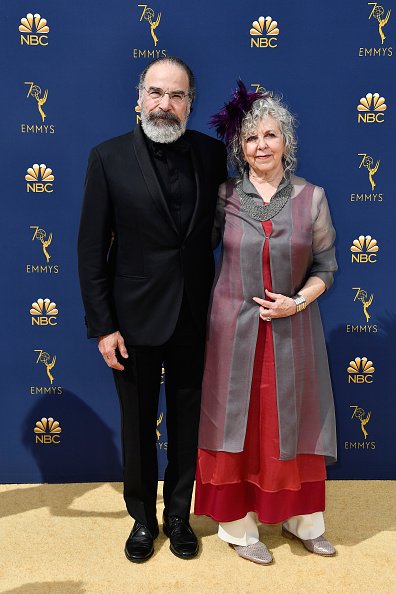 Mandy Patinkin and Kathryn Grody on September 17, 2018 in Los Angeles, California | Photo: Getty Images
MANDY PATINKIN AND KATHRYN GRODY'S CAREERS
After years of working in theater plays and films as famous as "Sunday in the Park with George," "Princess Bride," and "Alien Nation," he landed the role of Dr. Jeffrey Geiger in "Chicago Hope." Due to his outstanding performance, he won an Emmy Award. Most recently, he has been playing Saul Berenson in "Homeland."
Patinkin's wife is actress and writer Kathryn Grody. She is best known for her prolific work in theaters and, of course, for her autobiographical one-woman show called "A Mom's Life."
Back in April 2018, the couple talked to Vulture about their decades-long relationship, and Patinkin shared some details of their first date, which happened to be exactly 40 years before that interview was conducted.
The actor explained that he and Grody were working together on a play. Although he was "dying" to get to know her better, he got his heart broken by a person he used to work with in the past.
PATINKIN AND GRODY'S LOVE STORY
For this reason, he promised himself not to date any co-worker until the play they were working on finished. Eventually, Patinkin and Grody went on a date the very same Sunday that their play was over.
As soon as Patinkin sat down, he gave her some flowers that he had bought and told her that he was going to marry her. The actor admitted that he "just knew" that Grody was the woman he'd be with for the rest of his life.
According to the "Homeland" star, you should always try to find a partner to avoid being alone. If you are as lucky as he was, you would find someone and won't be able to explain what you feel.
For Patinkin, finding that person is essential because, when things get tough, you need to remember the moment when you connected and, hopefully, it will remind you to "shut up long enough to calm down and continue."
GRODY DIDN'T BELIEVE IN MARRIAGE
Mandy Patinkin's wife then admitted that she thought he would get hurt because she didn't have plans to tie the knot, especially because she didn't believe in marriage. Fortunately, their first kiss and walking along the pier while crying changed her mind. Kathryn Grody said:
"We spent the whole afternoon crying. First, I explained to him why I didn't believe in marriage, which is a bourgeois institution. He said, "What does bourgeois mean?'"
Patinkin also admitted that they were crying about common connections as both of them had lost loved ones (Grody's parents and Pantikin's dad) around the same time. Eventually, they went on more dates, got engaged, and tied the knot on June 15, 1980.
Nowadays, Kathryn Grody and Mandy Patinkin share two children, Isaac and Gideon Grody-Patinkin. Both of them were briefly involved in the film industry.
In Isaac's case, he was the baby who appeared in the 1983 movie "Daniel." Gideon, on the other hand, worked in the 2008 short film "No Fortunate One." Apart from that, he appeared in the docuseries "Def Poetry," according to his IMDb profile.
At the moment, the couple is still together and working to raise awareness about the ongoing refugee crises. As shown in the actor's Twitter account, they are quarantining together. In fact, Mandy Patinkin is using most of his spare time deleting Grody's e-mails.
Please fill in your e-mail so we can share with you our top stories!