Gigi Hadid Debuts New Hair Color Weeks before Giving Birth to First Child with Zayn Malik – How Does It Look?
Gigi Hadid shared a rare photo while pregnant as she debuted a new hair color. The model is merely weeks away from giving birth to her first child. 
Gigi Hadid, 25, is due to welcome her first child with boyfriend Zayn Malik in September. Ahead of the significant life change, Hadid opted to go for a deeper brunette look. 
The model posted a car selfie to her Instagram stories this week in which she looked professionally made up. She wore her hair in a high ponytail and gave the camera a sultry look. The shot is found below.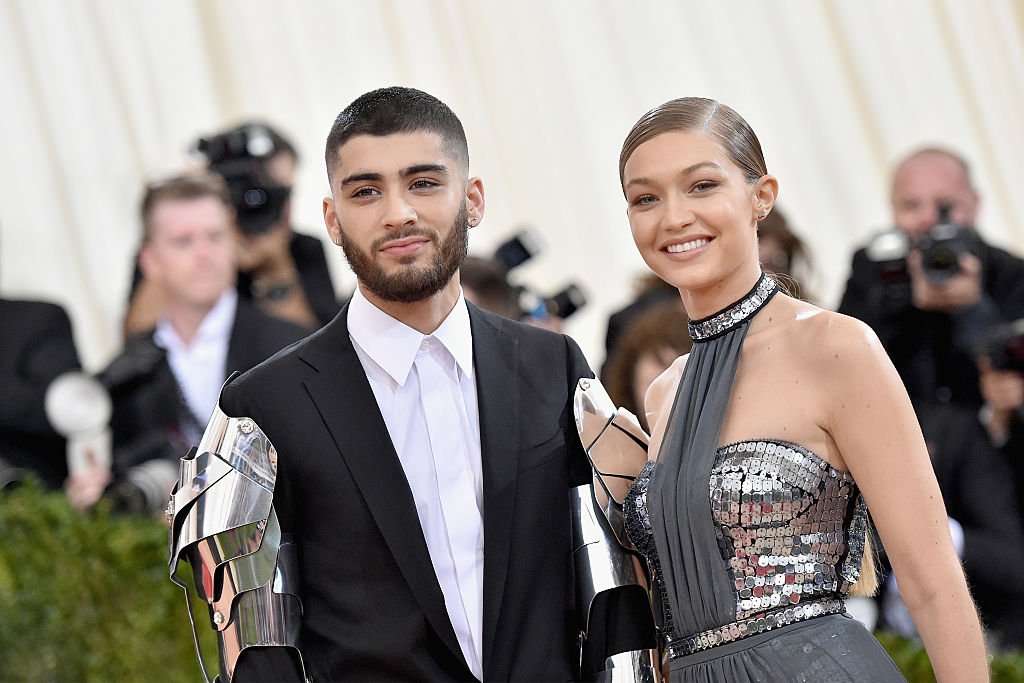 HADID SHARES RARE SELFIE AMID PREGNANCY
Hadid wore a blue open t-shirt over a brown top. Her pregnant belly was hidden away. She held up a dark, brunette hair with a brown scrunchie that was neatly pulled back. 
The new look contrasts Hadid's typical blonde and light brunette styles. According to E! Online, the star was just coming from Starbucks when she took the picture.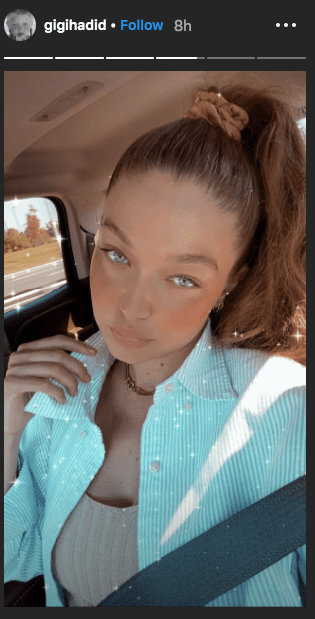 SHE PAYS FORWARD A KIND GESTURE FROM A STRANGER
In a tweet made the same day, Hadid revealed that a kind stranger paid for her drink at the Starbucks drive-through she visited. In turn, she paid it forward by covering the next customer's drink.
While Hadid can still drink Starbucks, she is missing out on other activities due to her pregnancy. Earlier this month, a fan asked her if she could go horseback riding since getting pregnant. 
Person in front of me in the Starbucks drive thru just payed for my order 🥺🥺 so kept it going and hope it continues & spreads lots of lil moments of kindness & positivity today! ⛓ DO THIS in whatever way you can !!!! 🥰🌞 Happy Tuesday

— Gigi Hadid (@GiGiHadid) August 18, 2020
HADID HAD TO ABANDON ONE OF HER HOBBIES
Hadid responded that she did in the early stages, but stopped later down the line. For now, she can only hang with her horses and feed them carrots. 
Hadid and Malik have reportedly been dating since at least 2015. They made their first public appearance at the Met Gala's "Manus x Machina: Fashion In An Age of Technology" event in New York City. 
Early on I did (only walking tho) but not anymore. Missing it!! https://t.co/4dS2s4IQTn

— Gigi Hadid (@GiGiHadid) August 9, 2020
BRIEF HISTORY OF HADID AND MALIK'S ROMANCE
Malik once revealed that the pair first met at a Victoria's Secret party. Their first date was in New York City's Gemma restaurant. Soon enough, the couple was doing magazine spreads together. 
They split once in 2018 before publicly getting back together about a year later in early 2019. In April 2020, news leaked out about the couple's pregnancy. 
The celebrity couple confirmed things themselves on Instagram and in talk show appearances. Whle on "The Tonight Show," Hadid noted that she had wanted to do it on her own terms, but did not seem to be upset. 
Regardless, it is definitely one of the most significant parts of her life, and she seems happy about entering this stage. Her new look certainly indicates some excitement.