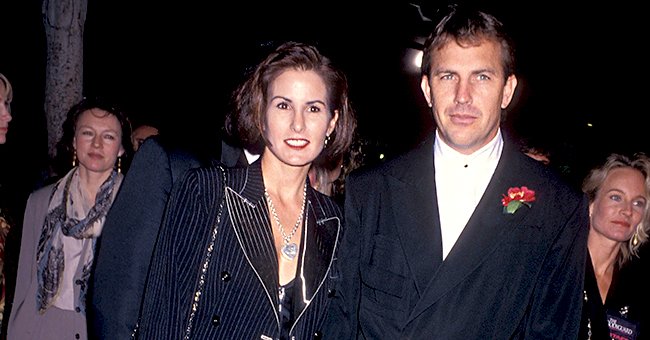 Getty Images
Kevin Costner's 1st Marriage Lasted 16 Years — Meet the 'Yellowstone' Star's 1st Wife Cindy Costner

Kevin Costner's first wife, Cindy Costner, whom he met in college, is also an actress known for "Dance with Wolves" and "LiteWeight."
Before Kevin Costner became a big name in Hollywood, he was a simple college student who met the girl he would soon call his wife.
The former couple was married for 16 years before deciding to call it quits. Cindy Costner ended up walking away with $50 million following their divorce.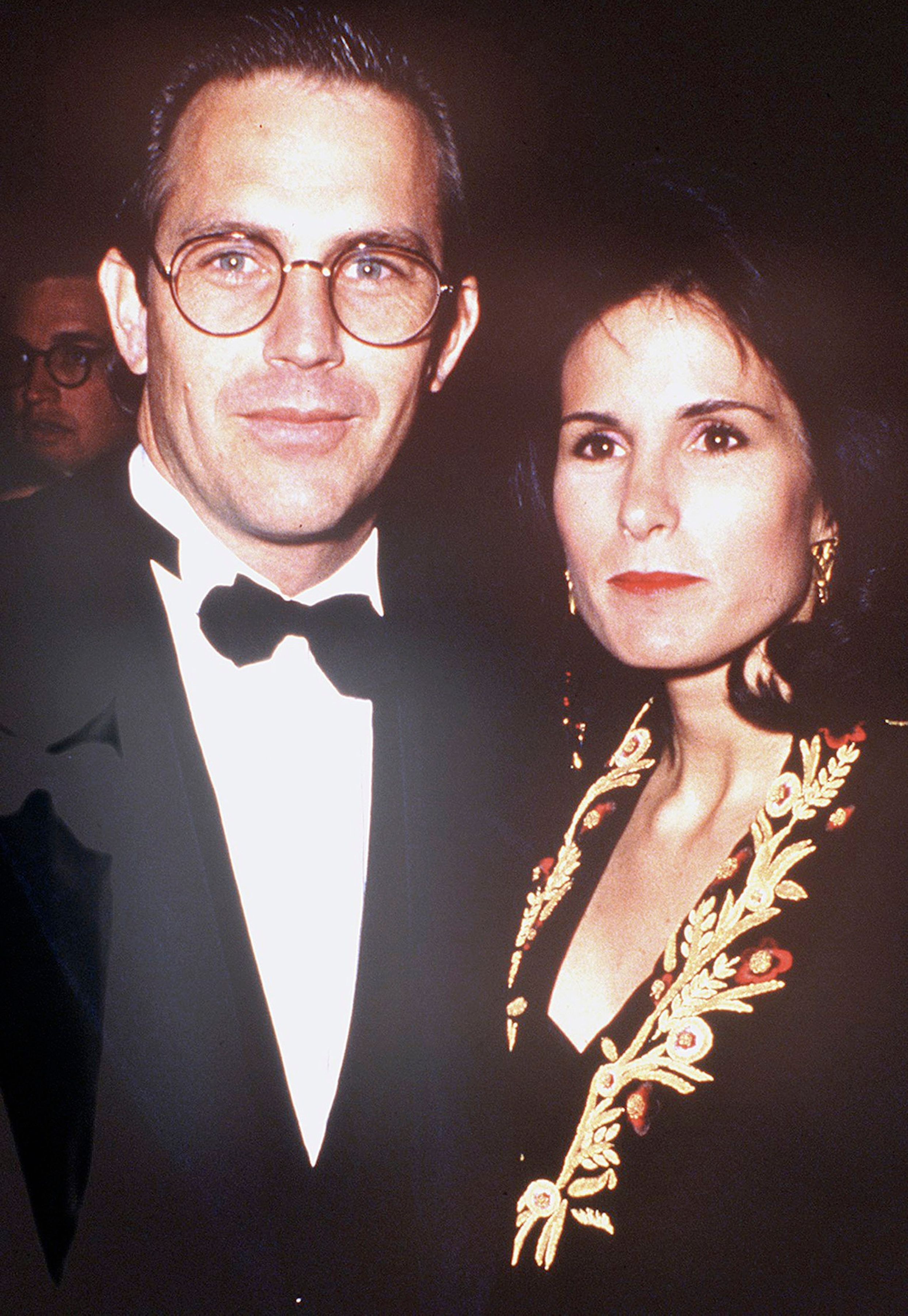 Cindy Costner and Kevin Costner at the 'Dances With Wolves' Los Angeles Premiere, November 1990. | Source: Getty Images
MEETING CINDY
Cindy was Kevin's college sweetheart, taking the same bachelor's degree at California State University, Fullerton.
The pair had a lot in common, including their dream of being actors. Cindy loved the idea of acting and had experience by playing a princess at Disneyland.
In 1978, after their graduation, Kevin and Cindy decided to tie the knot. The following years saw Kevin launching his Hollywood career.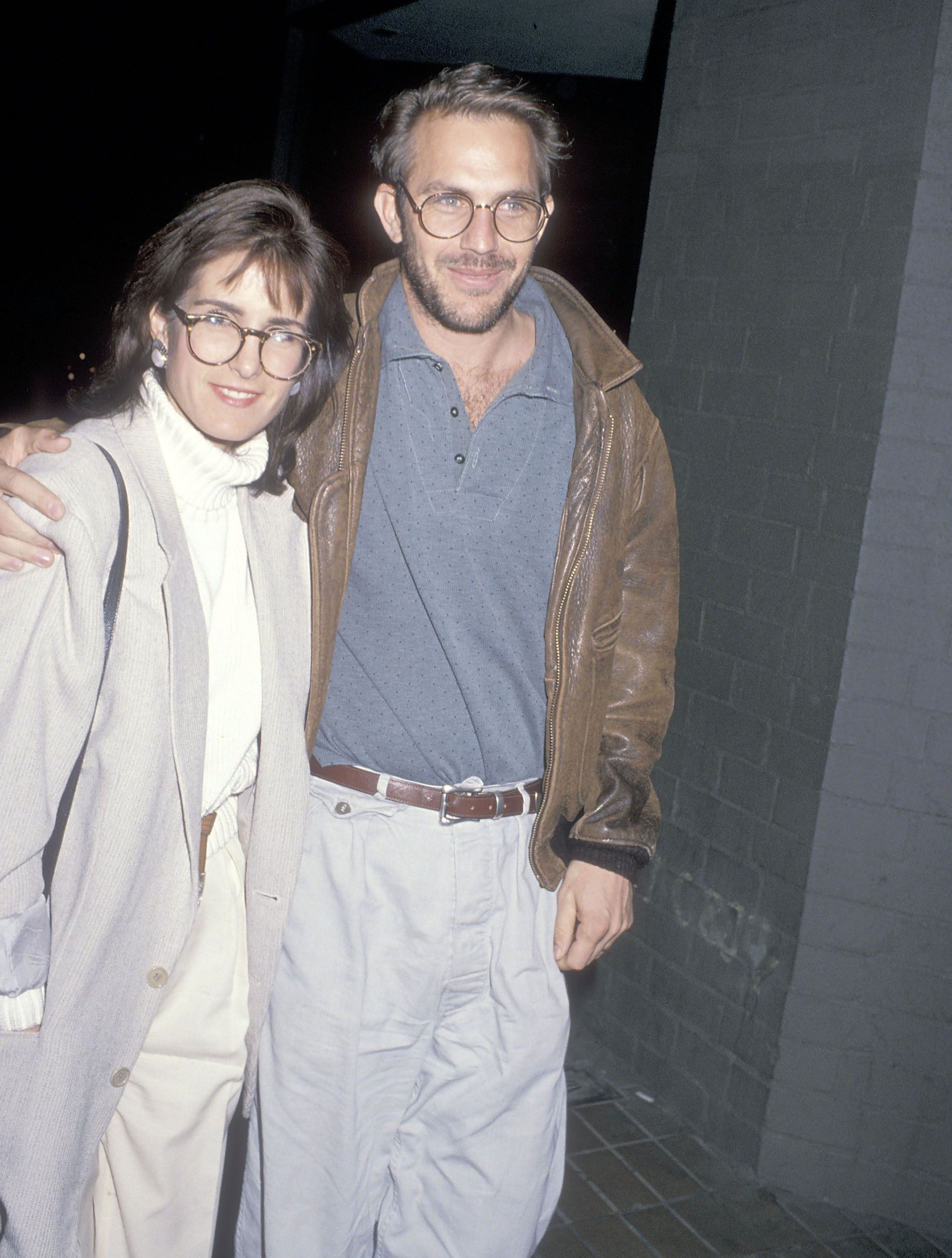 Kevin Costner and wife Cindy Costner attend a performance of the play "Hurlyburly" on January 13, 1989 at the Westwood Playhouse in Westwood, California. | Source: Getty Images
BECOMING A FATHER
Kevin's debut came in 1981 as he appeared in "Sizzle Beach, USA," followed by "Night Shift" and "The Big Chill." While focusing on his career, the actor welcomed a daughter with Cindy, Annie, in 1984.
Kevin and Christine first met in the '80s, dated in the late '90s, and tied the knot on September 25, 2004, in the actor's Colorado ranch.
In 1998, the couple welcomed their third child, Joe. The years to follow were bright for Kevin's career, landing several lead roles.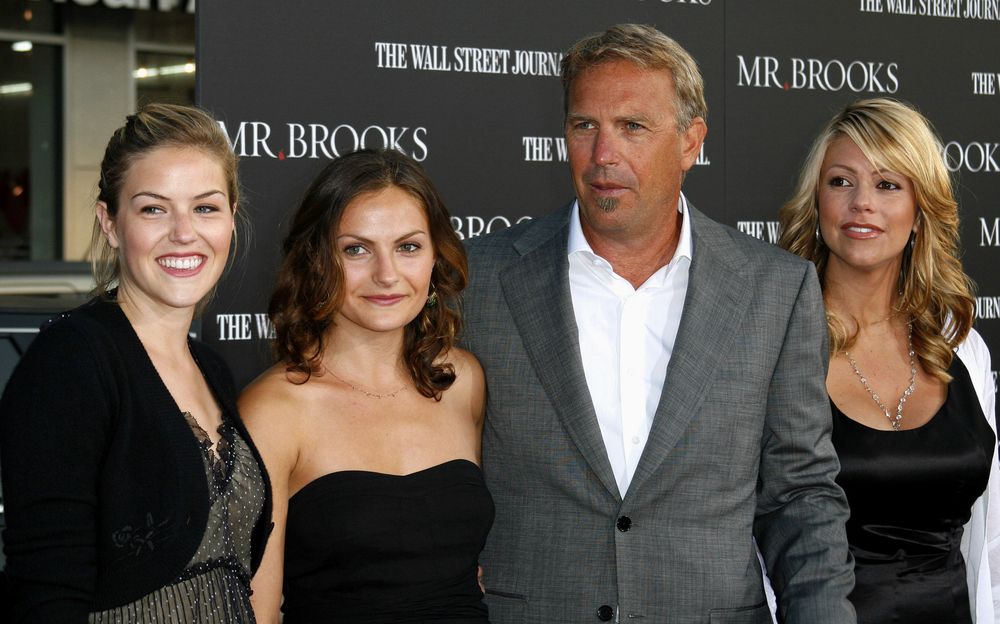 Kevin Costner, wife Christine and his daughters Lily and Annie at the premier of "Mr Brooks" in Los Angeles in 2007 | Photo: Shutterstock
CRUMBLING MARRIAGE
As Kevin was becoming a Hollywood star, his marriage was falling apart. According to PEOPLE, his wife struggled to adjust to Kevin's demanding schedule.
Cindy held on to their marriage in the years to come, dealing with several rumors of her husband's infidelities, his failed work, and a tight schedule. In 1994, she announced:
"After 16 years together, we are ending our marriage. We have amicably resolved all issues regarding our children and financial affairs, and a full marital settlement has been reached."
LIFE AFTER DIVORCE
Kevin had three other significant relationships after his divorce with Cindy, including one with his wife, Christine Baumgartner.
The pair first met in the '80s, dated in the late '90s, and tied the knot on September 25, 2004, in the actor's Colorado ranch.
Kevin has four children, three from his first marriage, Annie, Lily, and Joe, and one from his previous relationship, Liam.
Please fill in your e-mail so we can share with you our top stories!