'Gold Rush' Star Jesse Goins Dies on Set at 60 — Inside His Unexpected Death
The popular Discovery show "Gold Rush: Dave Turin's Lost Mine" tragically lost one of their own, when miner Jesse Goins died during filming. 
Jesse Goins' brother Larry confirmed that he passed after efforts to revive the miner proved unsuccessful. Discovery also shared the news, and a rep for the network told PEOPLE that the unexpected loss hit them hard.
Goins appeared in the "Gold Rush" spin-off that premiered in March 2019. In the first season, they looked for gold near Prescott Valley, Arizona, but they went over to Montana from the show's second season. 
'Gold Rush' star Jesse Goins dead at 60 https://t.co/YxU6ei5yJ6 pic.twitter.com/xny7F0onH0

— Page Six (@PageSix) August 19, 2020
WHO WAS JESSE?
Season 2 of "Gold Rush: Dave Turin's Lost Mines" kicked off in February, and they have largely kept their focus around Marysville, Montana. Jesse Goins worked alongside Dave Turin as a gold miner and gold room operator.
Altogether, Goins appeared in fifteen episodes of the show, and most recently in the one that aired on May 29. Sadly, filming on set on Tuesday turned into a tragic evening. 
WHAT HAPPENED?
According to reports from TMZ, a crew member found Goins unconscious just outside the gold room, the place where the gold is separated from the rest and cleaned. 
The onsite medic rushed to his side and began administering CPR. When the EMT's arrived, they continued revival efforts while transporting Goins to the hospital. Despite every effort, medics could not bring him back to life. 
Jesse Goins Gold Rush Photos https://t.co/rmBsL6YujS

— TMZ (@TMZ) August 19, 2020
THE CAUSE OF HIS DEATH
Goins was 60 when he passed. However, the cause of his death is not yet confirmed even though those on the scene reportedly told TMZ that it looked like he suffered a heart attack. Devastated by the loss, his brother paid tribute on social media and wrote:
"Heaven will never be the same!! My brother Jesse went home to be with his Father, Lord and Savior. He will be missed dearly. Love you brother."
I'm truly lost for words right now. We lost the man that I trusted with my future and my kid's future. Jesse Goins was the kindest soul you could ever have met. Love you brother!

Jesse would give up his meal for the man next to him that was not as hungry. #dtlm #goldrush pic.twitter.com/hBkQyKuM4q

— Nathan Clark Gold Rush: Dave Turin's Lost Mine (@GoldRushNathan) August 19, 2020
TRIBUTES TO JESSE
While Discovery offered their condolences to the family, Goins' fellow cast member, Nathan Clark, also took the time to mourn the loss and celebrate the difference Goins made in his life.
"I'm truly lost for words right now. We lost the man that I trusted with my future and my kid's future. Jesse Goins was the kindest soul you could ever have met. Love you, brother!" Clark wrote alongside several pictures of them together.
OTHER STARS RECENTLY LOST
Sadly, fans, friends, and family members of several other celebrities were also left mourning their loss this year. Just last month, a slew of high profile celebs tragically passed away.
On July 8, the "Glee" actress Naya Rivera drowned while out on a pontoon boat on Lake Piru in California with her son at the age of 33. Four days later, Kelly Preston died after battling breast cancer for two years.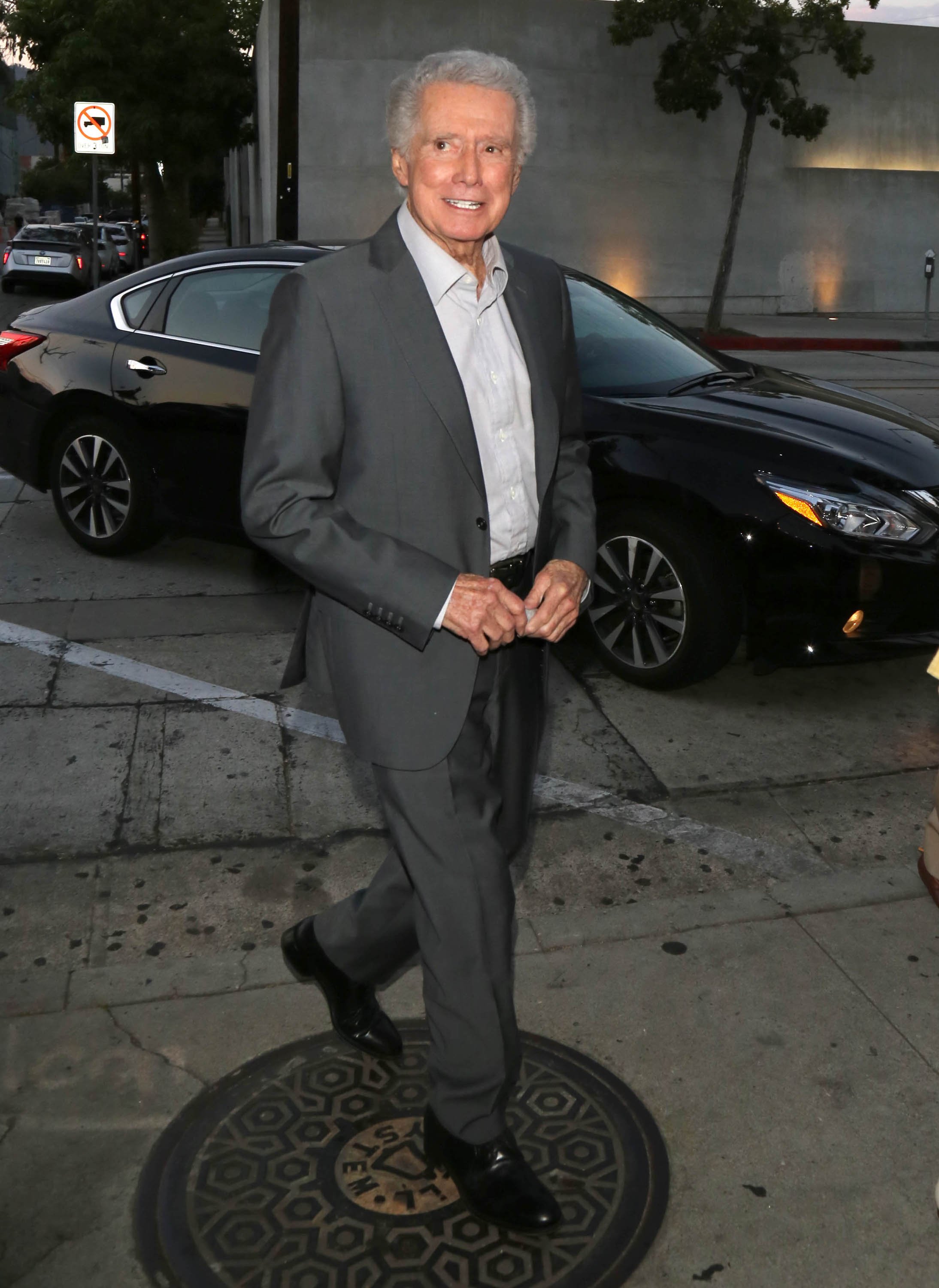 Just one month short of his 89th birthday, the beloved game show host, Regis Philbin, died from what was believed to be natural causes on July 24. 
However, following an autopsy, the medical examiner's office issued said that the beloved host had coronary artery disease that caused myocardial infarction.