Mariah Carey Surprises Fans With a New Album 'Rarities' & Update on the Release of Her Memoir
Mariah Carey delighted her fans when she dropped major news on Tuesday. Before the year is over, the iconic singer will release two new titles - her autobiography will drop first, followed by her new album.
The award-winning singer teased about her new album on Tuesday before she gave a bit more information to her excited fans during an interview on Wednesday.
With new music on the way, the 50-year-old singer will have it all wrapped up in a new album titled "The Rarities." The surprise album is already available on pre-order, and it is set for release on October 2.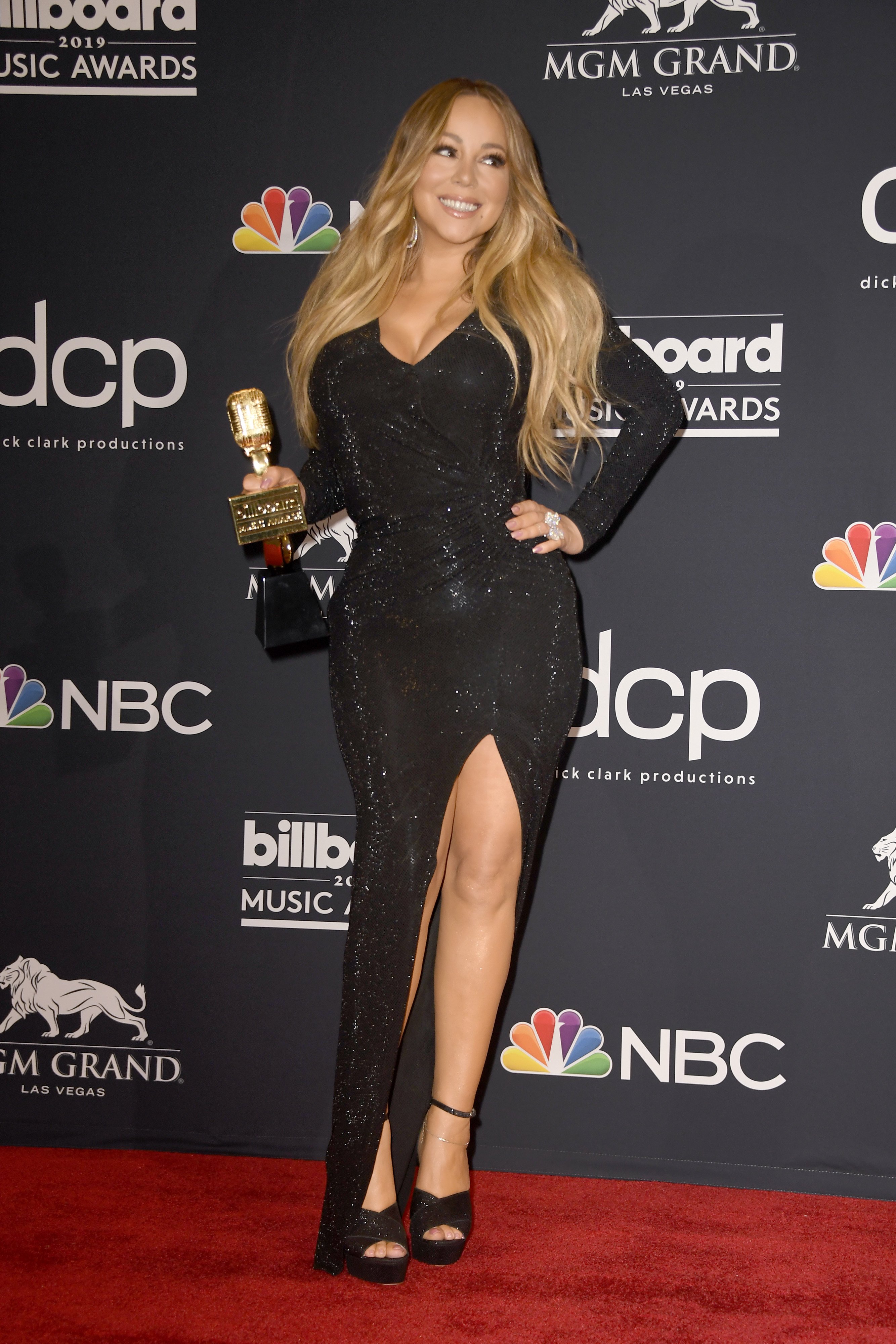 The announcement on social media came alongside a beautiful black and white picture of her face as she gave the camera a mysterious look with the caption:
"This one is for you, my fans. It's to celebrate us, and to thank you for ? years of pure love and support. I am so grateful to you."
The legendary singer just celebrated 30 years in the industry, during which she most recently became the first artist to ever have a No. 1 song on the Billboard Hot 100 chart in four different decades. 
She dropped her debut and self-titled album back in June 1990. And when Carey appeared on "Good Morning America" on Wednesday, she elaborated on the origin of the tracks for her latest release, as well as her memoir.
"I found stuff in my vault that I had either started to work on a long time ago and never released or that I wanted to kind of finish mixing. There are songs that have previously not been released, so it's exciting," Carey gushed.
"Rarities" will be a two-disc album, and the tracks will be previously unheard recordings of songs throughout the last three decades. Included are also performances from Carey's concert in Tokyo in 1996, but it's her memoir she calls the "labor of love."
The legendary singer's memoir titled "The Meaning of Mariah Carey" will hit shelves on September 29, and it contains a lot of personal accounts from her childhood.
Because Carey said that the memoir and album merge in a "really organic way," she decided to release them more or less at the same time.
LAMBS REJOICE! We're talking with the iconic @MariahCarey about her new album #TheRarities coming in October and her new memoir "The Meaning of Mariah Carey" 🦋 #MariahOnGMA pic.twitter.com/XsdbiV7eDT

— Good Morning America (@GMA) August 19, 2020
But even after three decades in the industry, Mariah Carey retained that youthful spark she's always had. Proving that age is but a number, the singer is living her best life at 50. 
Recently, she posed with a big bright sunflower to match her sparkling smile, and she looked every bit as beautiful as she had back in 1990 when her career kicked into gear.