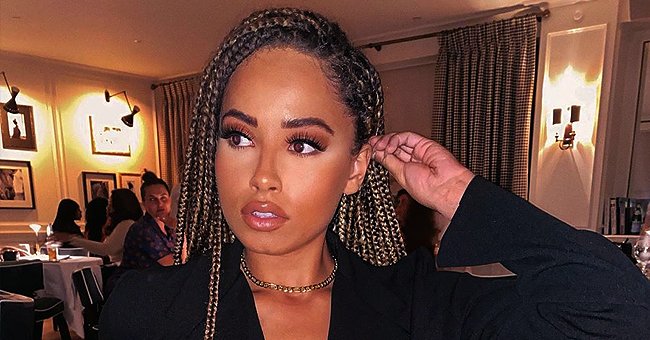 Instagram/amberrosegill
Amber Rose Gill Talks about Dating in 2020 — See What She Had to Say about Relationships
Amber Rose Gill recently shared a video of herself walking in the park while talking about modern-day-dating amid the pandemic: "Open-air is such a mood booster."
Dating nowadays can be pretty challenging but Amber Rose Gill found a way to make it easy and exciting, as mentioned in her Instagram post.
The "Love Island" star recently took to social media a clip of herself sharing tips on how to date in the year 2020.
TIPS FROM AMBER
Gil disclosed that she teamed up with the online dating app Bumble to share tips on how to date from a park in London.
Among the things she shared included choosing parks as a venue for dates to get a relaxing ambiance with fresh air, despite it being in a public place.
She also revealed that being in a park does not require wearing face masks as opposed to having an indoor date. She added that facial expression is essential when conversing, hence choosing the outdoors.
RISE TO FAME
Gill began her career as a contestant on the reality show "Love Island," being the youngest Islander at the age of 21.
Flack left the show on its fifth season following an assault charge.
She quickly gained a broad audience on social media, where she posts photos of her luxurious trips and stylish outfits.
STARTING A FASHION LINE
In 2019, Gill collaborated with online retailer MissPap to launch a clothing line. The collection boasts of the "Love Island" winner's personal taste in fashion.
From her neon dresses to sequin co-ords, most clothes Gill was caught wearing will become available to those who wish to purchase them. During the release, Gil said:
"I am super excited to launch my very first collection with MissPap, and I am thrilled it embodies my personal style for everybody. The team at MissPap really understood my vibe, and I am buzzing to see it come to life."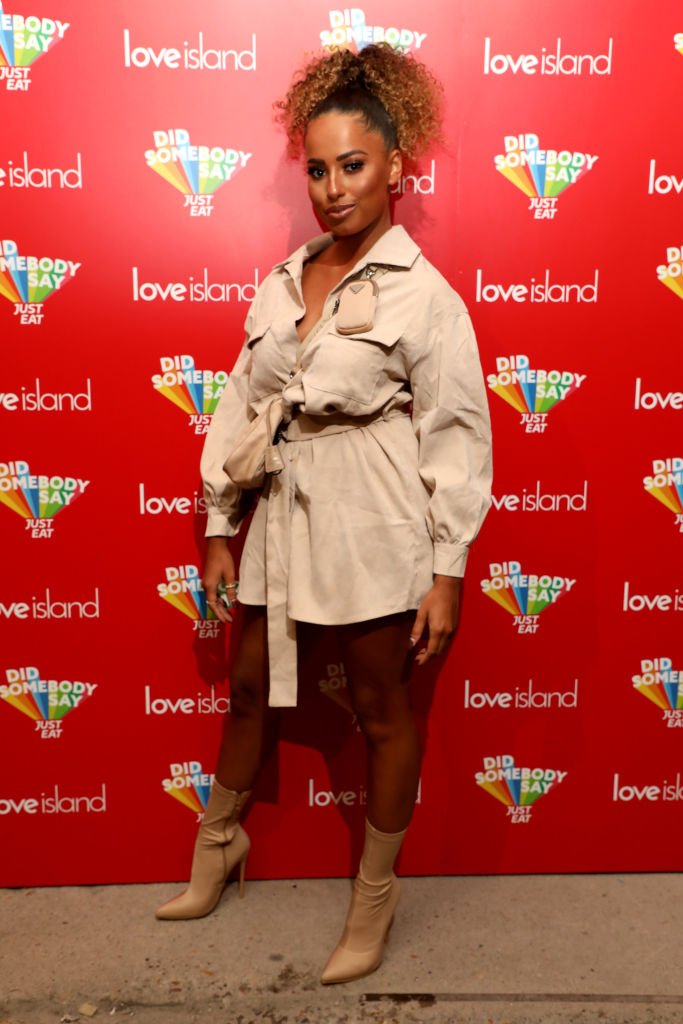 Amber Gill attends the "Just Eat Ultimate Love Island Date Night" event at Night Tales on February 10, 2020 in Hackney, London, England. | Source: Getty Images
TRIBUTE TO CAROLINE FLACK
American actress Caroline Flack has been the host of the reality show "Love Island" since its inception. Sadly, she passed away earlier this year.
IVTV revealed that the host would be missed by her team who paid tribute to her during an episode of "Love Island."
Flack left the show on its fifth season, following an assault charge. On February 15, she was found lifeless in her apartment after taking her own life.
Please fill in your e-mail so we can share with you our top stories!