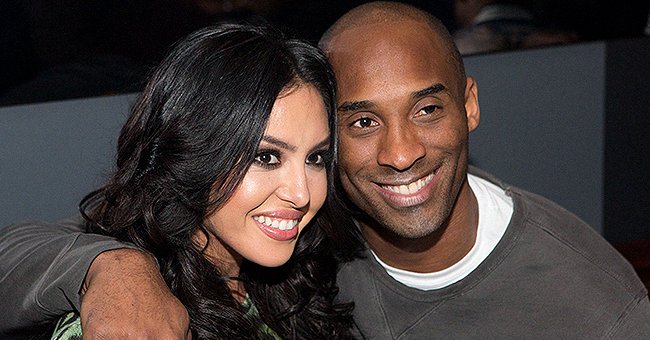 Getty Images
Kobe and Vanessa Bryant's Daughter Bianka Bella Glows in a New Photo Wearing a Cute Mermaid Costume
After a rough year of pain and loss, the widow and mother-of-four is focusing on her children to gather strength and hope for the future and she recently celebrated one of her daughters in an adorable post on Instagram.
38-year-old Vanessa Bryant lost her husband, late NBA star Kobe Bryant and their daughter Gianna early in 2020, when the two were among several deaths resulting from a helicopter crash in Calabasas, California.
As devastating as this tragedy has been for Vanessa, she has plenty of reasons to move on with her life, starting with the three surviving children from her nearly 20-year marriage to the Los Angeles Lakers shooting guard.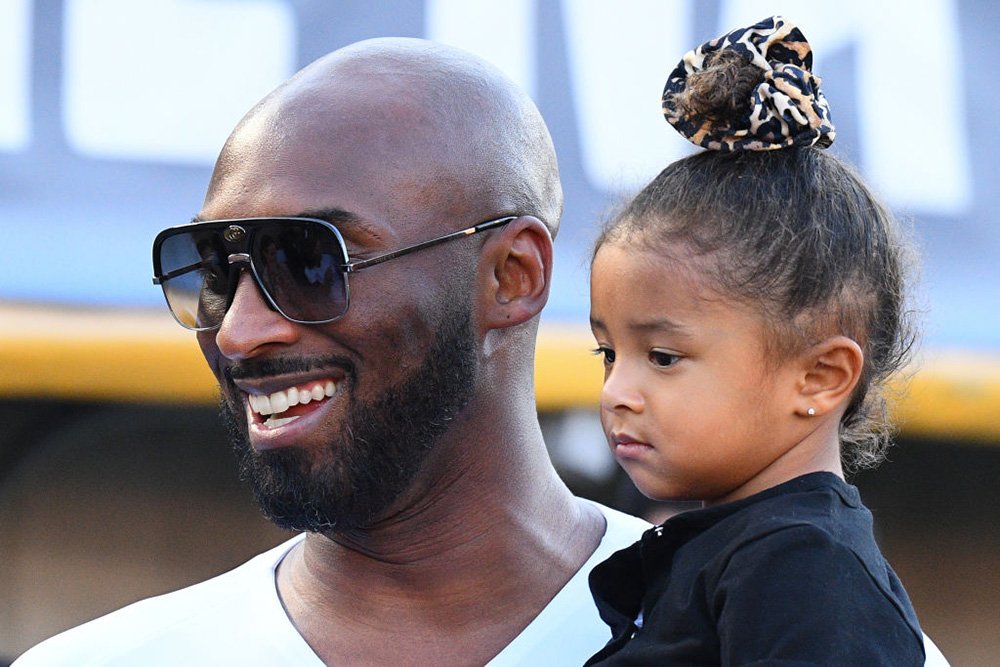 Late Kobe Bryant and daughter Bianka Bella prior to the Women's International friendly match between USA and Republic of Ireland at Rose Bowl in Pasadena, California, USA, in August 2019. I Image: Getty Images.
Apart from late Gianna who passed away at age 13 the same day as her father on January 26, 2020, Vanessa and Kobe share 17-year-old daughter Natalia, 3-year-old daughter Bianka, and 1-year-old daughter Capri.
Just recently, Vanessa took to her private Instagram feed to share a lovely snapshot of little Bianka dressed up in a mermaid costume that made her look adorable, a sign of hope and healing for the entire family.
"My B.B." Vanessa simply captioned the photo taken at her home's backyard at dusk, adding the hashtags #mermaid and #sunshine.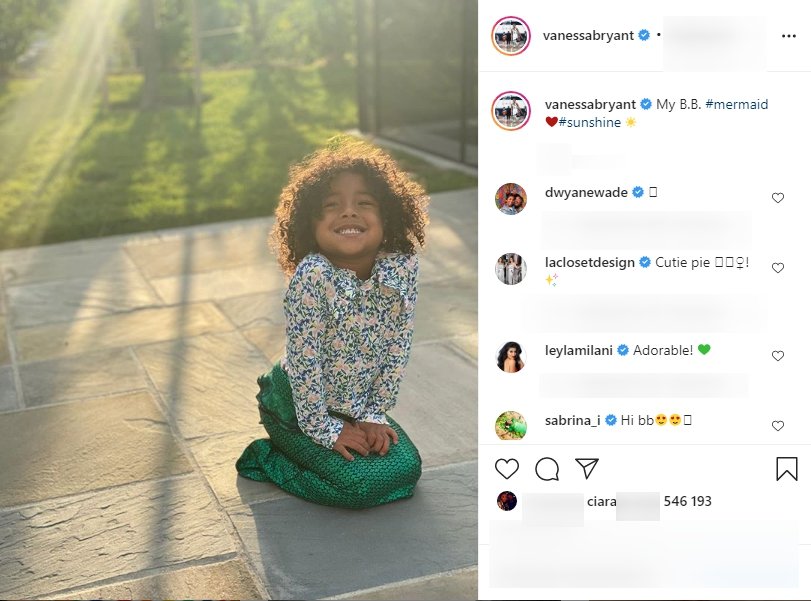 3-year-old Bianka Bella Bryant posing at her home's backyard while wearing a mermaid costume in August, 2020. I Image: Instagram/ vanessabryant
Bianka was kneeling on the floor wearing a mermaid tail in green, complete with scales, and she wore a long-sleeved flower-patterned shirt with a bow in her neck. She is seen with a smile on her face and her curly hair glows under the sunshine.
"Cutie pie," one of Vanessa's many followers commented on the post. "Adorable!" added Iranian-Canadian model Leyla Milani.
Vanessa and Kobe's youngest daughter Capri turned 1 year old in July, six months after her father's passing, and not long after the little girl reached this milestone, Vanessa took to Instagram to share what she sees of Kobe in Capri.
Vanessa posted an image of Capri photographed from the rear to point out how the little girl resembles her father not only in her looks but also in the way she walks, noticing that she bends her leg in the same way Kobe did.
Apart from resembling her father in so many aspects, Capri was given the name Kobe as her middle name, and she is affectionately called Koko Bean by the family, with Bean being Kobe's middle name.
Back in May, Vanessa celebrated her first Mother's Day since losing her husband and her teenage daughter, and she acknowledged the love and support she has received not only from her family but also from Kobe's famous friends.
As Vanessa shared in social media, she received meaningful gifts to mark the occasion, coming from the likes of actress Gabrielle Union and her NBA star husband Dwyane Wade, singer Ciara, and basketball player Julius Randle.
Vanessa also thanked her surviving daughters for having made sure that she felt loved and treasured by them, with the sisters giving her a book with the title, "Why I Love My Mom."
April 2020 would have marked Vanessa and Kobe's 19th wedding anniversary and Vanessa didn't let the date go unnoticed, sharing a romantic throwback image with her late husband and accompanying it with a heartfelt caption.
Please fill in your e-mail so we can share with you our top stories!