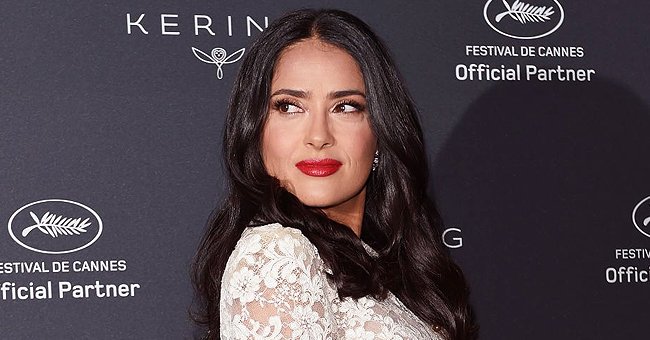 Getty Images
Salma Hayek, 53, Shows off Her Stunning Figure in Black Bikini While Sipping on a Cup of Coffee

With Salma Hayek's 54th birthday just around the corner, the curvy actress stunned with a new snap taken in her bikini even though she tried to make it about the coffee she was drinking.
When Salma Hayek turned 53 on September 2 last year, she announced it with a cheeky picture taken in a turquoise bikini.
With her next birthday barely a week away, she posted another bikini shot wherein she looks as timeless as ever, even though Hayek's thoughts were with the coffee, she was busy enjoying.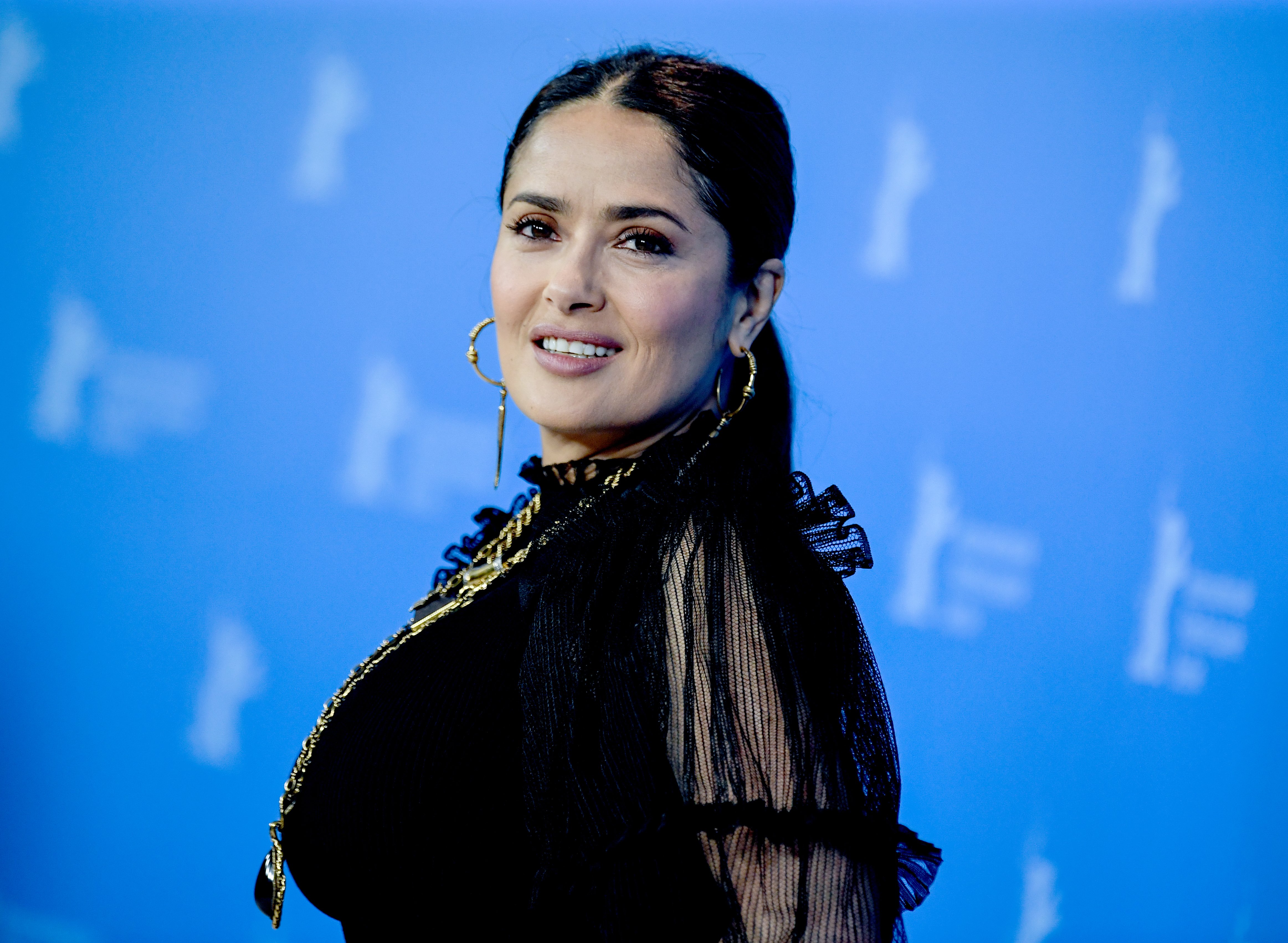 Salma Hayek attends a photocall in Berlin on February 26, 2020. | Source: Getty Images.
BEAUTY FROM THE INSIDE
The "Like A Boss" actress maintains her stunning figure through a balanced diet and the occasional juicing session to ready herself for big events or when she feels the need for a health reset. But juicing also serves another purpose for Hayek, who first developed a love for it during her childhood in Mexico.
In fact, juicing is so important to Hayek that she founded a line of organic pressed juices called Cooler Cleanse. The juices are designed to be used for three to five days, and you can even have it delivered to your doorstep.
HER UNIQUE MEDITATION
"Cleansing is like my meditation. It makes me stop, focus, and think about what I'm putting in my body. I'm making a commitment to my health and hitting the reset button," Hayek elaborated during a previous interview.
Not a fan of restrictive dieting either, Hayek doesn't even try to restrict her food intake because she said she's simply not good at it. In her most recent selfie, the actress flaunted her love for coffee in a stunning bikini show, but fans mostly noticed her age-defying looks.
SHE LIVES IN ABUNDANCE
She is a foodie and an avid cook with love for food and trying out new combinations, so short-term juice cleansing sessions are perfect for leaving her feeling refreshed when needed.
Restrictions, in general, oppose Hayek's joyful sharing of herself and the things she values in life, and it shows on her social media platforms as well.
CARING AND SHARING
For National Hug Day in January this year, Hayek kept things fresh never-before-seen pictures taken during her wedding renewal ceremony with husband Francois-Henri Pinault in the beautiful Bora Bora.
The carousel of pictures also included hugs Hayek shared with some of her favorite celebrities that include Mary J. Blige, Oprah Winfrey, among others.
HER MARRIAGE
Salma Hayek is still happy in love with Pinault, whom she met back in 2006. The actress fell pregnant with their bundle of joy the following year, and they even doubled up on their wedding.
The couple actually tied the knot twice — the first time on Valentine's Day in 2009, and the second time in Venice, Italy.
Please fill in your e-mail so we can share with you our top stories!