Steph Curry's Wife Shows Her Son with Lipstick Kisses on His Cheeks in Adorable New Video
Steph Curry's youngest son, Canon Jack was seen sporting lipstick kisses on his cheeks in a new video shared by his mother, Ayesha Curry, on Instagram.
Ayesha Curry recently shared an adorable clip that featured her youngest child, son Canon Jack. In the video, Ayesha asked Canon a question while he climbed up a black chair with his back turned to the camera.
In response to his mom's question, Canon mumbled some incoherent words as he proceeded to sit on the chair.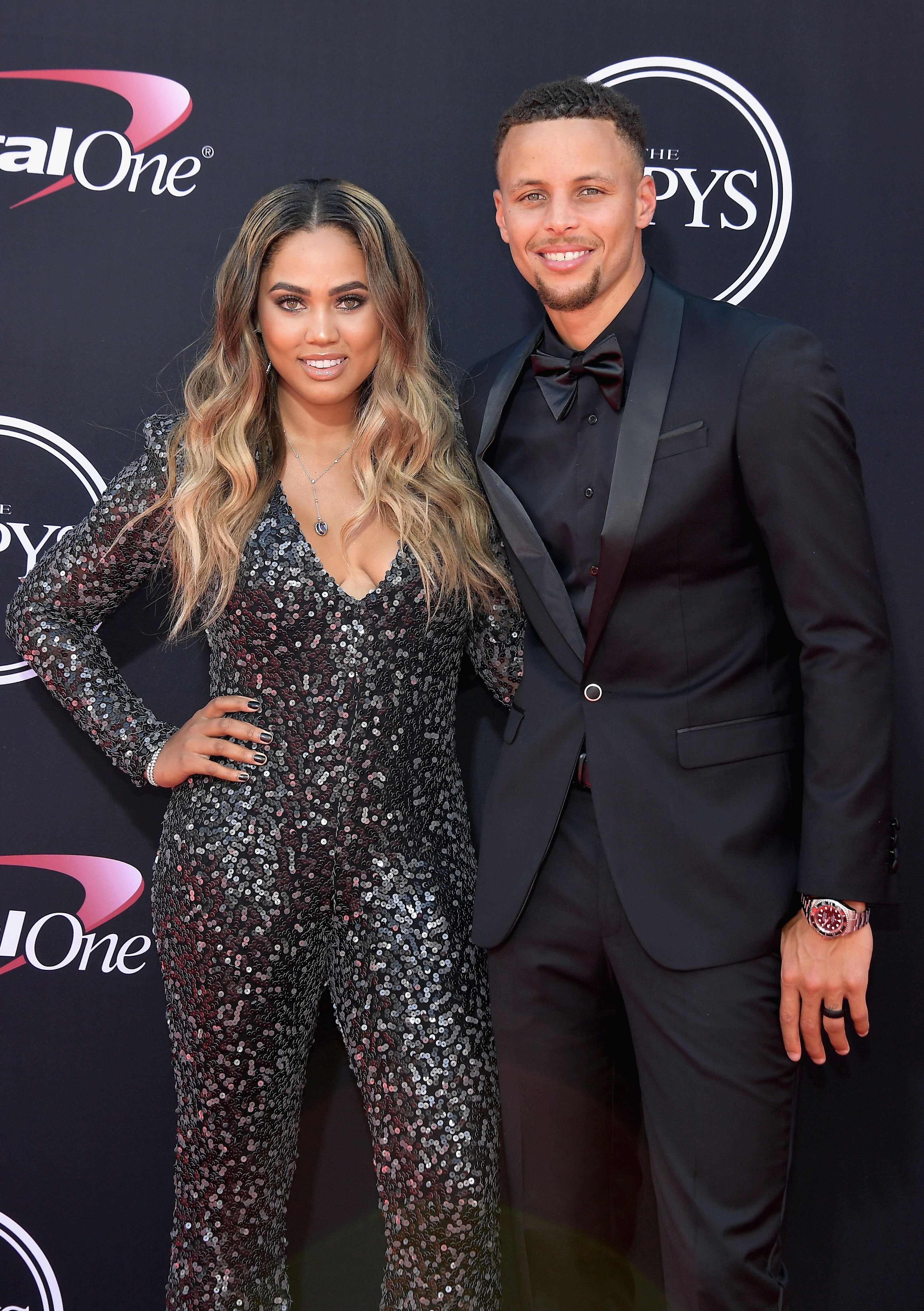 After sitting, Canon was seen sporting lipstick kisses on both sides of his cheeks. His curly thick hair was adorably done into twists.
The clip saw Canon donning a cute black and purple t-shirt which he accessorized with a gold necklace. In her caption, Ayesha wrote:
"I got an idea! Oh boy!" - Canon Jack It's the lipstick. Kisses on his cheeks for me. ??"
The adorable post garnered several reactions from fans and followers who quickly took to the comments section to gush over the toddler. So far, the clip has over eight hundred thousand views.
Ayesha and her husband, Steph Curry, welcomed Canon on July 4, 2018. In addition to him, the couple shares two daughters, Riley Elizabeth, 8, and Ryan Carson, 5.
Amid the COVID-19 pandemic, the Currys have been spending quality time together, just like most families.
In April, Ayesha gave fans a glimpse into one of her quarantine activities when she shared a photo of herself giving Canon a deep conditioning treatment. In her caption, she wrote:
"Canon's deep conditioning session ??Sat still like a champ for me."
Besides enjoying sweet quality time with their three little ones, Ayesha has also been taking time to get some projects done.
In April, she took to Instagram where she shared a video that revealed the name of her new lifestyle magazine to be "Sweet July."
The magazine, which will be a quarterly publication, will be published under Meredith Corporation and is set to offer tips about family, food, and home tips from Ayesha's perspective.
While captioning the video, Ayesha explained that she decided to call the magazine "Sweet July" because the month is significant in their family. Ayesha and Steph got married in July 2011, and coincidentally, all of their kids were born in July as well.
Ayesha was born on March 23, 1989, to a mother with Jamaican-Chinese descent and a father of African American and Polish descent.
Although she was born in Canada, Ayesha moved to North Carolina when she was only 14. There she experienced an identity issue.
According to her, moving to North Carolina meant she had to choose which group to identify with because of her mixed roots.
Despite the challenges she faced after moving to the United States, she lives by her mother's words which always encouraged her to stay true to herself.
Over the years, Ayesha has recorded success as an actress, a cooking show host, and a cookbook author. However, her biggest achievement seems to be being a mother to her kids whom she dotes on.